Product Description
Treat yourself to the unrivalled comfort and sophistication of our Classic Cashmere Cardigan - an investment in style and opulence that will capture hearts wherever you go.

Designed to elevate your wardrobe through every season effortlessly and meticulously crafted to perfection, this cardigan is a must-have addition to your fashion collection. With its sleek button-front design and a flawless fit for sizes M/L, it emanates an air of elegance that will make you stand out on any occasion. Whether you're preparing for a refined evening affair or seeking to add a touch of luxury to a casual ensemble, this Classic Cashmere Cardigan is guaranteed to become your ultimate go-to choice.

Indulge in the finest cashmere, a symbol of unparalleled softness and comfort, and embrace the sumptuous touch against your skin, enveloping you in pure bliss. Beyond luxury and style, our Classic Cashmere Cardigan is remarkably easy to maintain. A quick visit to the dry cleaners will keep it looking pristine, ensuring years of enjoyment.

Embrace your innate fashion flair with our Classic Cashmere Cardigan - a timeless and versatile piece that effortlessly complements any outfit, whether more casual or sophisticated and formal. Redefine elegance and make a style statement that speaks volumes - immerse yourself in the irresistible allure of our Classic Cashmere Cardigan!

Details Cardigan - Button Front - Fits size M/L
Composition Cashmere
Care Instructions Dry Clean

Regular price
$222.00 USD
Regular price
$222.00 USD
Sale price
$222.00 USD
Unit price
per
Sale
Sold out
Share
View full details of this offer here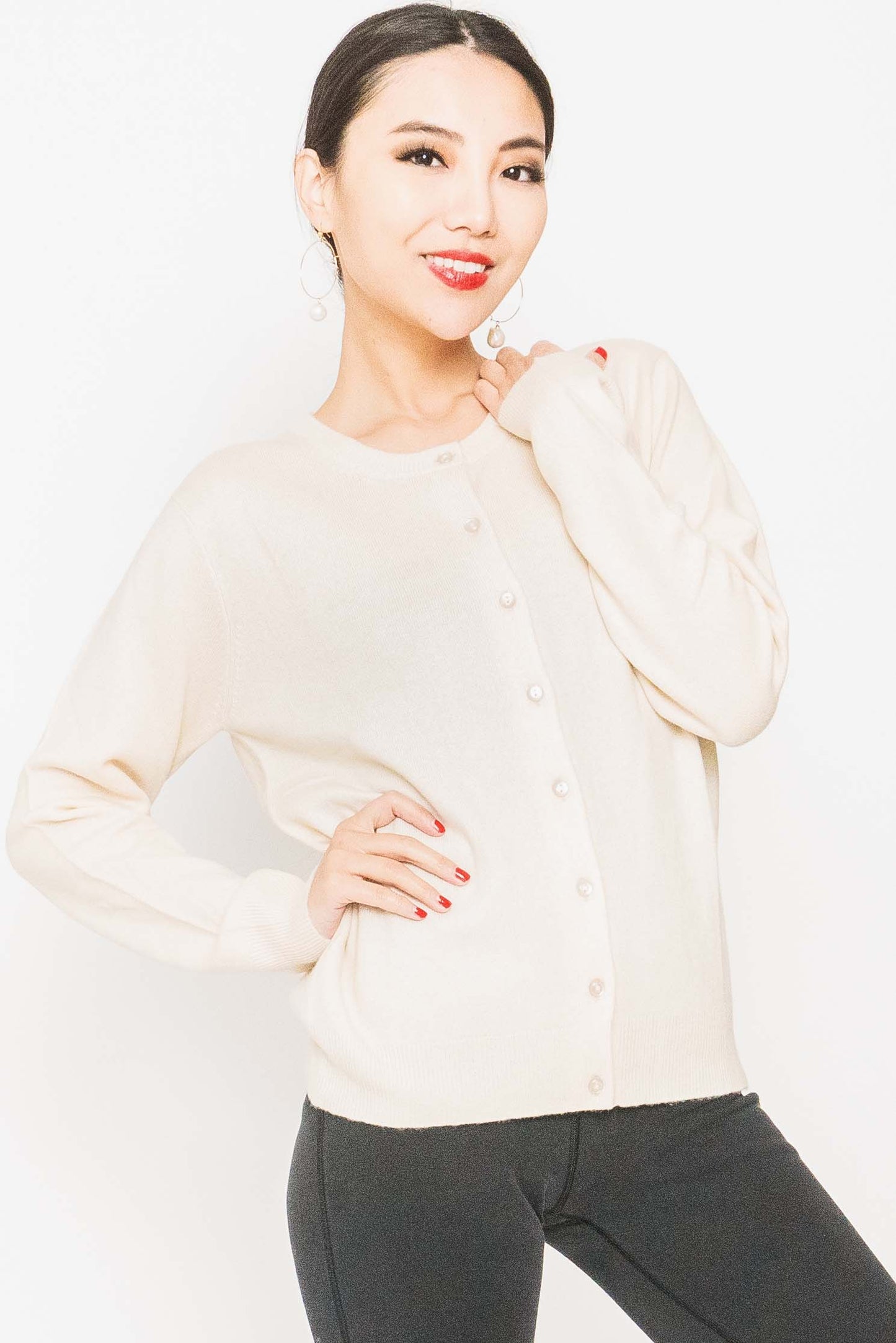 HOW TO STORE CASHMERE SAFELY

To store your cashmere for the season, it is preferable to store them between wears by folding them carefully and placing in a clean drawer or on a shelf.

Keeping your cashmere stored with cedar wood balls will ensure that they stay fresh and are deterred from moths and mildew. You can also add a lavender satchel for freshness.

Before doing so, your cashmere garments should be thoroughly cleaned to prevent attraction by clothes moths. Dry cleaning is best in this instance as it is particularly effective in deterring moths.

Choose a clean place for your cashmere storage that is free from damp and away from sunlight, for example a drawer, shelf, or on top of a wardrobe. Store your knitwear only in a breathable, zip-up plastic bag, along with a couple of cedar wood balls to help keep them fresh.




STEAMING /IRONING YOUR CASHMERE

If your shawl or scarf becomes creased, you can iron it using the lowest setting and using a cloth between the cashmere and the iron.  

Do not let the cashmere come in contact with the iron.  

You can also use a hand held steamer to remove creases.