Product Description
The  Luxurious Plaid Cashmere Shawl is a must-have addition to your wardrobe, offering a perfect blend of functionality and sophistication. Whether you're planning a beach vacation, a day at the office, or an evening out with friends, this accessory will elevate your outfit and become your favourite versatile go-to piece.
Crafted from the finest quality materials, this lightweight shawl boasts a striking colours  that are sure to leave you feeling happy and fashionable. Whether you're heading to a casual brunch or an evening soirée, this endearing wrap will be your go-to companion throughout the season.

A delightful accessory that will surely add a touch of luxury and style to your everyday outfits, the  Luxurious Plaid Cashmere Shawl exudes elegance and comfort. Made from exquisite cashmere, it drapes beautifully and feels soft against your skin, making it a pleasure to wear even on cold  days. Its practical size of 75 cm by 220 cm allows for versatile styling options, allowing you to drape it gracefully over your shoulders or wrap it around your neck for a chic and cozy look. With this stylish plaid wrap, you can effortlessly elevate your ensemble and make a statement wherever you go.

Embrace the season with this luxurious and vibrant  Luxurious Plaid Cashmere Shawl and let your style shine all year long. Get yours now and experience the joy of colour and comfort!

Details 6 Ply
Composition  Cashmere
Size 75 cm by 220 cm

Regular price
$319.00 USD
Regular price
$319.00 USD
Sale price
$319.00 USD
Unit price
per
Sale
Sold out
Share
View full details of this offer here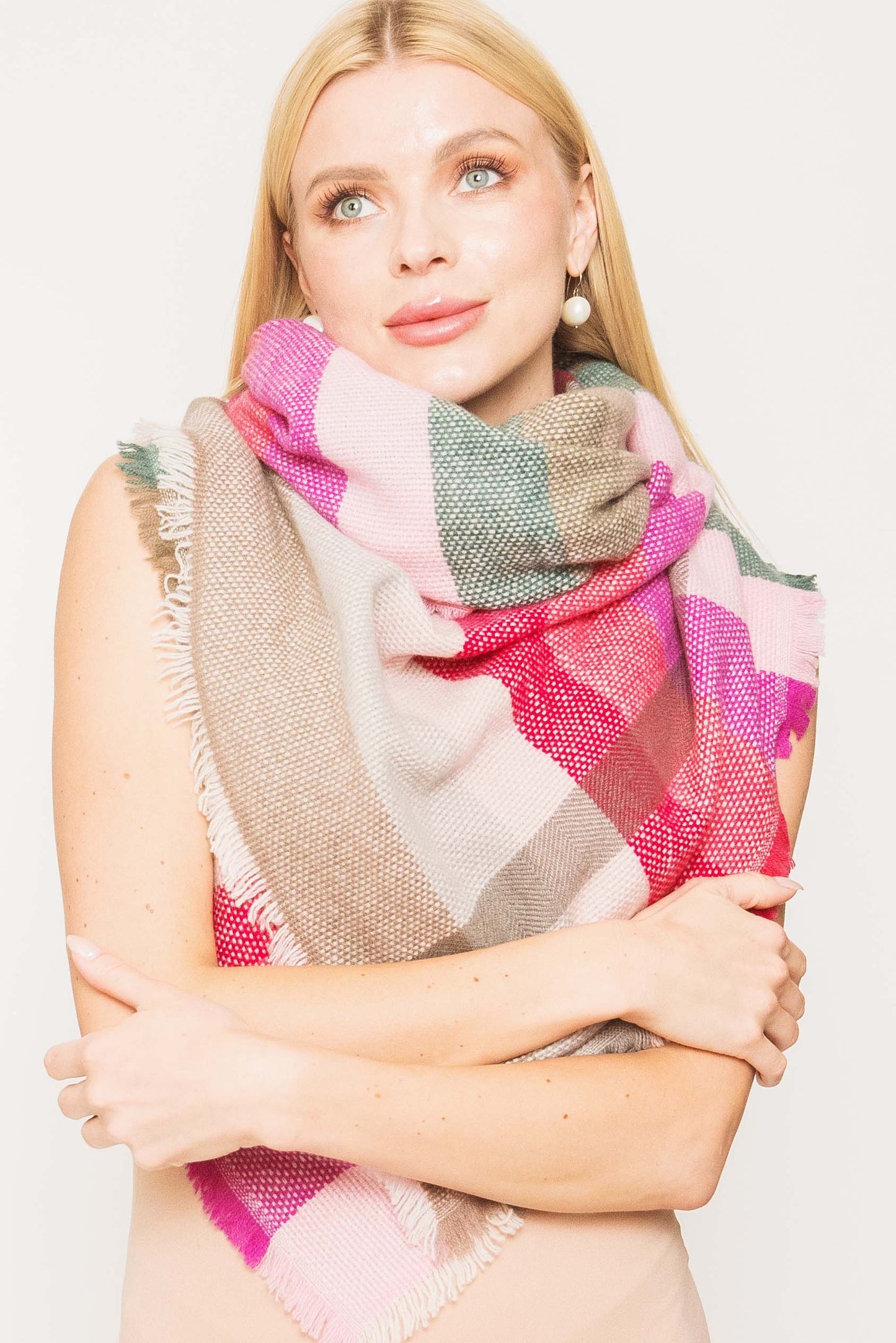 HOW TO STORE CASHMERE SAFELY

To store your cashmere for the season, it is preferable to store them between wears by folding them carefully and placing in a clean drawer or on a shelf.

Keeping your cashmere stored with cedar wood balls will ensure that they stay fresh and are deterred from moths and mildew. You can also add a lavender satchel for freshness.

Before doing so, your cashmere garments should be thoroughly cleaned to prevent attraction by clothes moths. Dry cleaning is best in this instance as it is particularly effective in deterring moths.

Choose a clean place for your cashmere storage that is free from damp and away from sunlight, for example a drawer, shelf, or on top of a wardrobe. Store your knitwear only in a breathable, zip-up plastic bag, along with a couple of cedar wood balls to help keep them fresh.




STEAMING /IRONING YOUR CASHMERE

If your shawl or scarf becomes creased, you can iron it using the lowest setting and using a cloth between the cashmere and the iron.  

Do not let the cashmere come in contact with the iron.  

You can also use a hand held steamer to remove creases.