Product Description
Step into the limelight with these captivating
Silk Two Tone

 

Scarves
and let their vibrant colours and exquisite craftsmanship become the perfect complement to any ensemble.
Indulge in the luxurious feel of 100% pure silk against your skin, providing a truly comfortable and opulent experience. Designed to effortlessly elevate your style to new heights, immerse yourself in a world of elegance and sophistication with the vibrant jewel and pastel colours that adorn these
Silk Two Tone

 

Scarves
. The lightweight nature of the fabric makes these
Silk Two Tone

 

Scarves
the perfect year-round accessory, allowing you to infuse grace and charm into any ensemble effortlessly.
Enhancing their appeal, the scarves feature a playful and stylish fringe trim that adds an extra touch of flair. With a generous size of approximately 200cm x 72cm, you'll have endless possibilities for styling—drape, knot, or wrap you 
Silk Two Tone

 

Scarf
 in creative ways that suit your mood and outfit, ensuring a unique and personalized look every time.
Each of these exquisite scarves is meticulously crafted in India, renowned for its rich textile heritage and exceptional craftsmanship. The intricate attention to detail is evident in every stitch, transforming each piece into a wearable work of art that you can proudly showcase.
To preserve the longevity of your
Silk Two Tone

 

Scarf
, we recommend dry cleaning only. This gentle care instruction reflects the premium quality of the silk and guarantees that your scarf will retain its stunning allure, just like the day you first wore it.
Embrace elegance and immerse yourself in a realm of timeless style with these sensational scarves that are bound to make a lasting statement.
Details Fringe Trim
Size Approx. 200cm x 72cm
Made In India
Composition 100% Silk
Care Instructions Dry Cleaning Only
Regular price
$74.00 USD
Sale price
$56.00 USD
Unit price
per
Sale
Sold out
Share
View full details of this offer here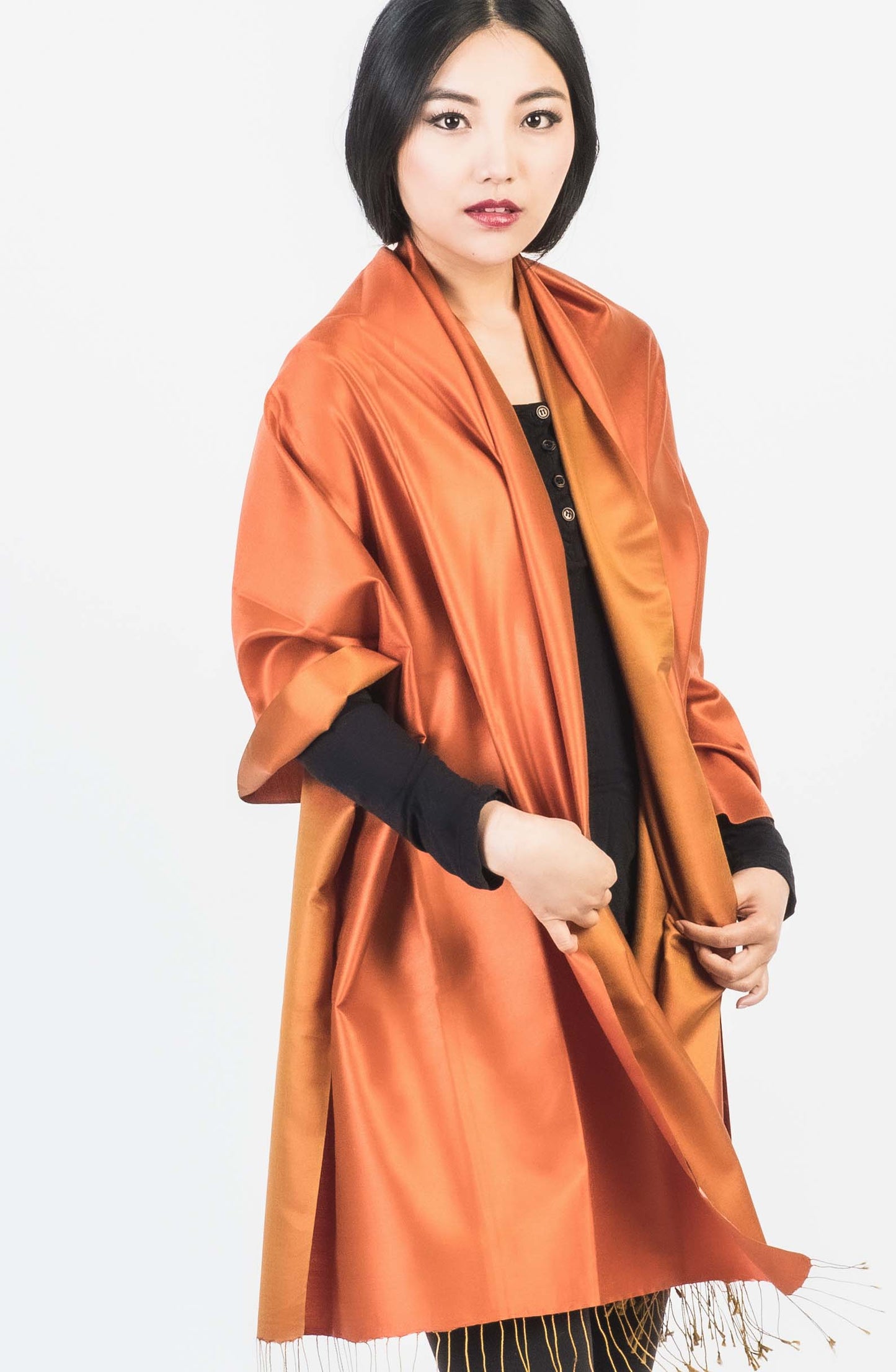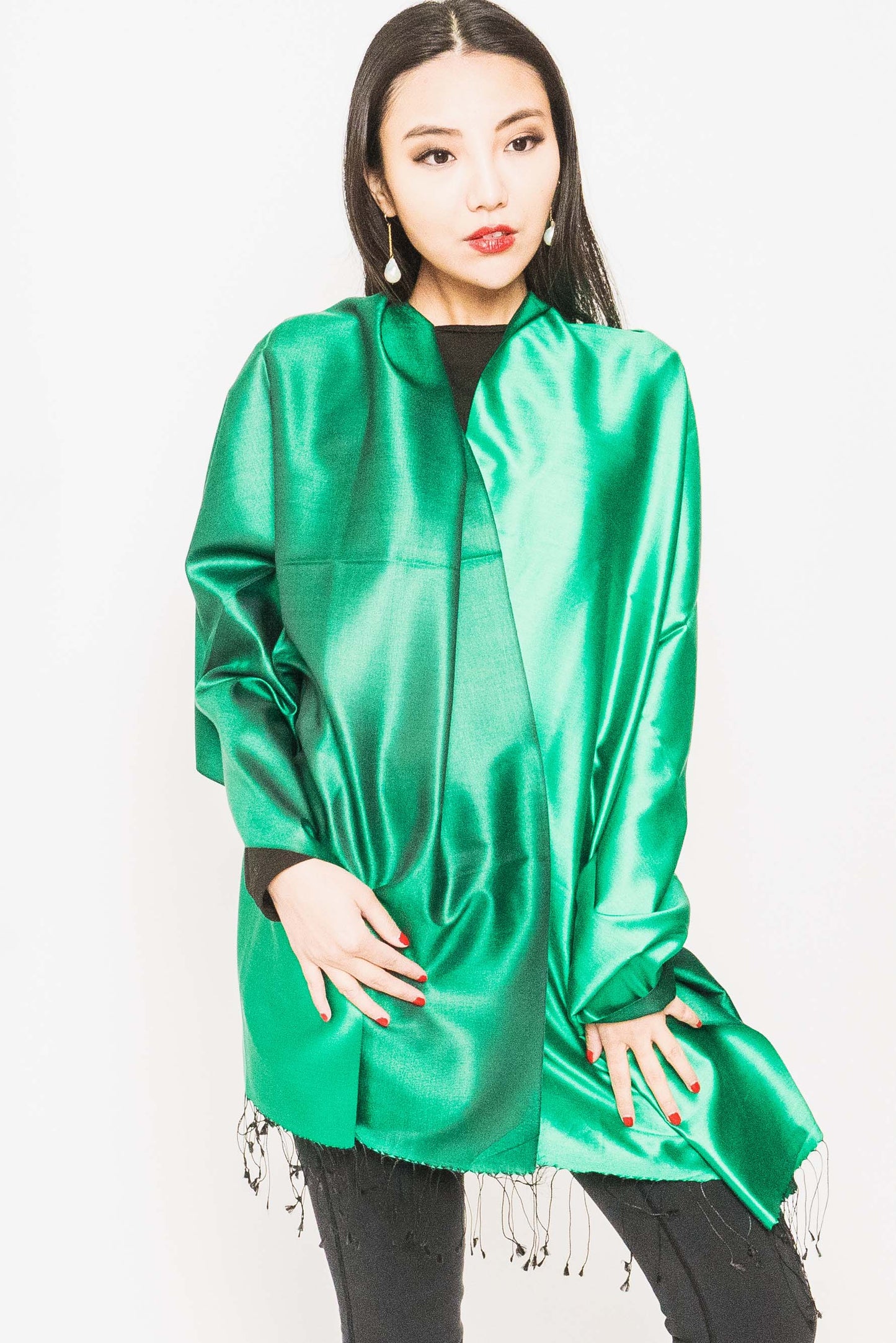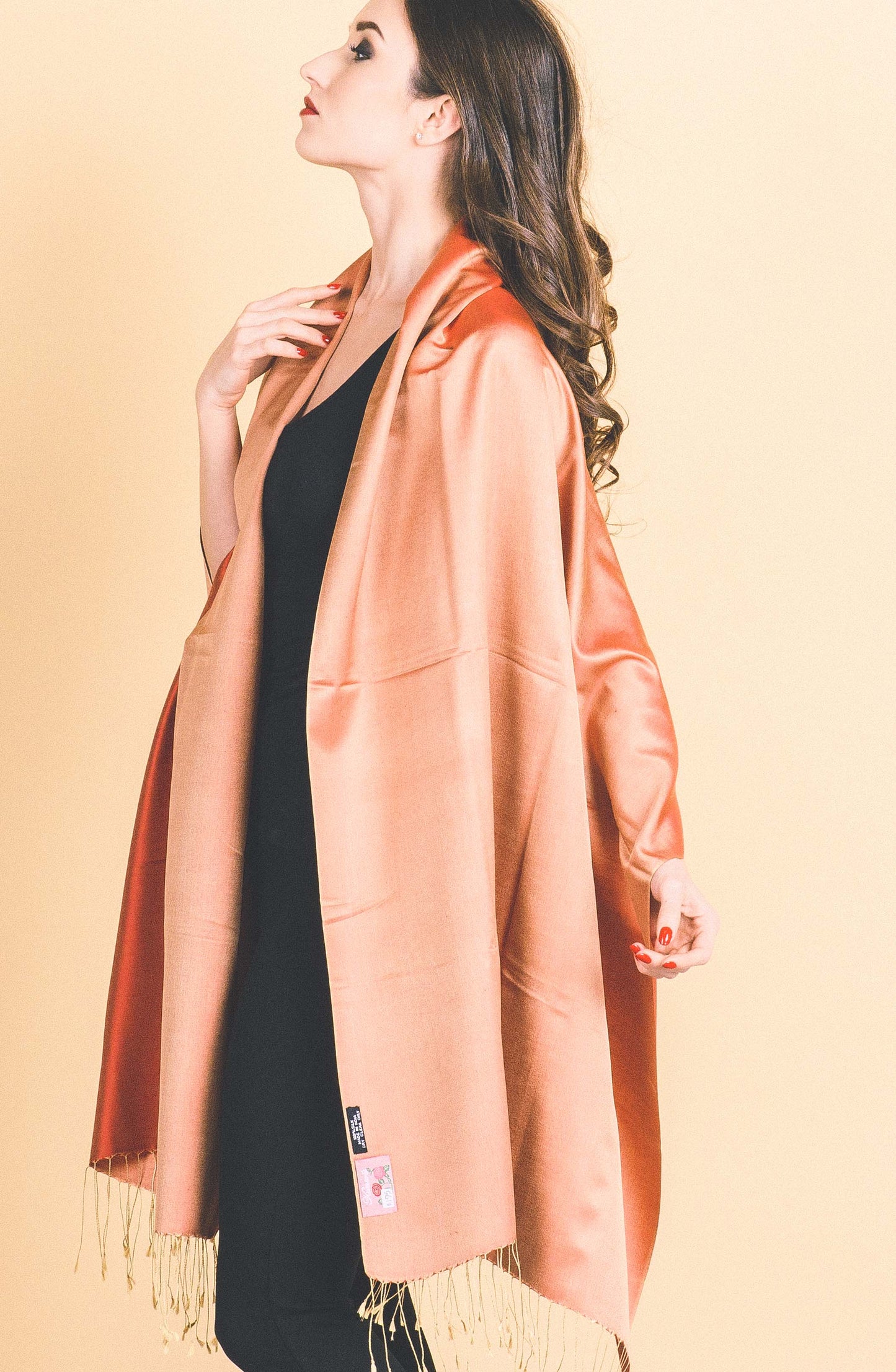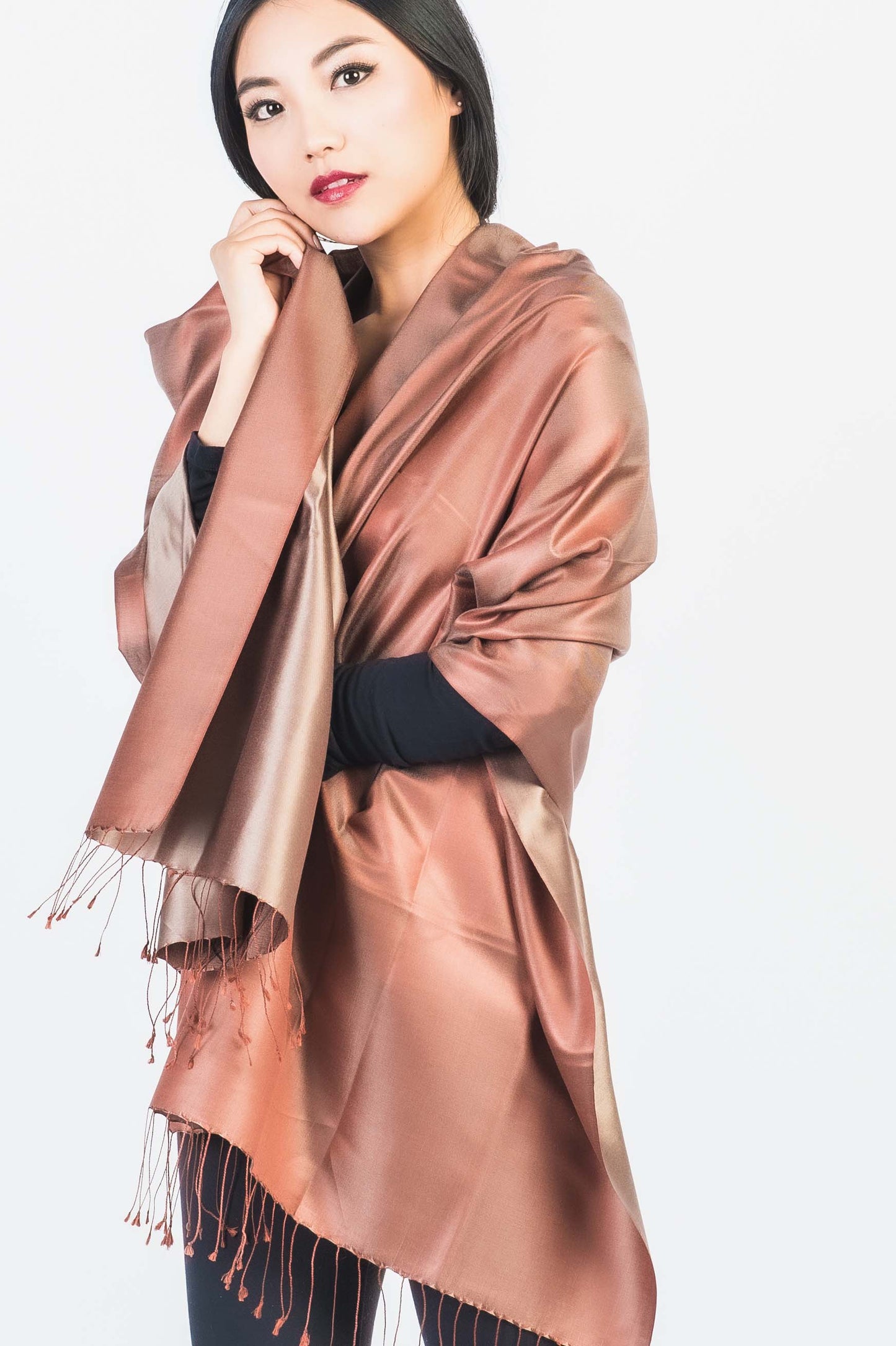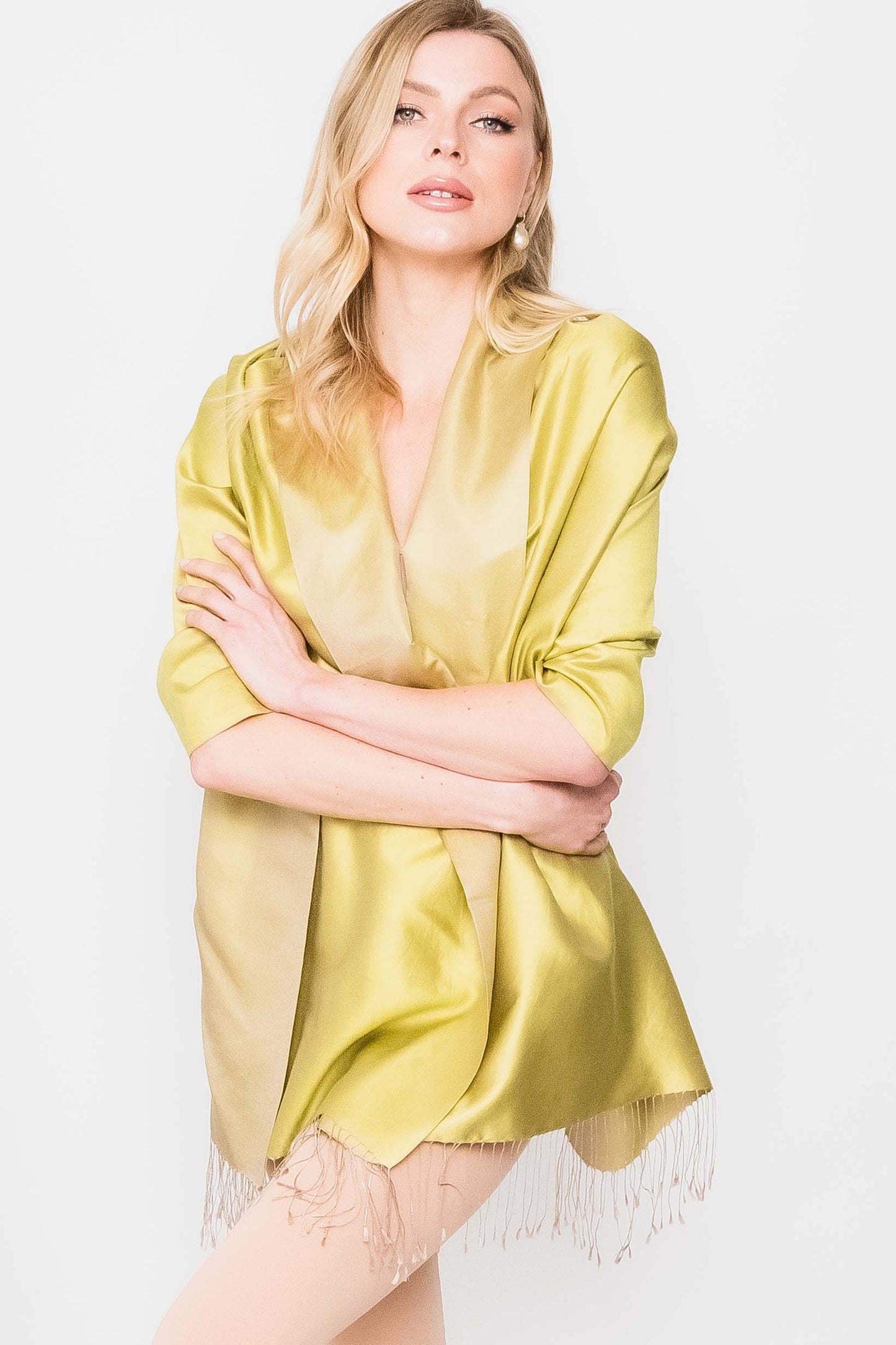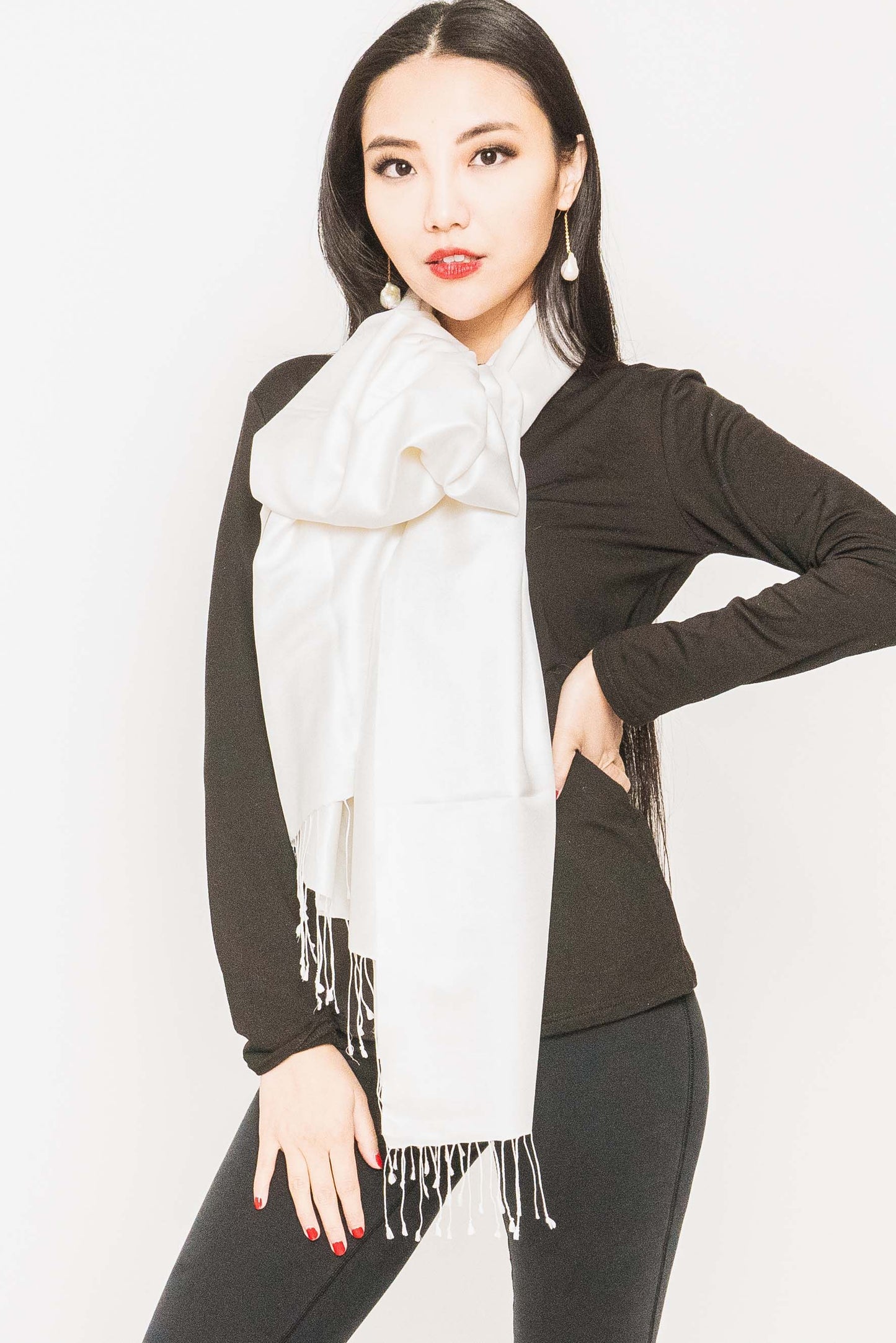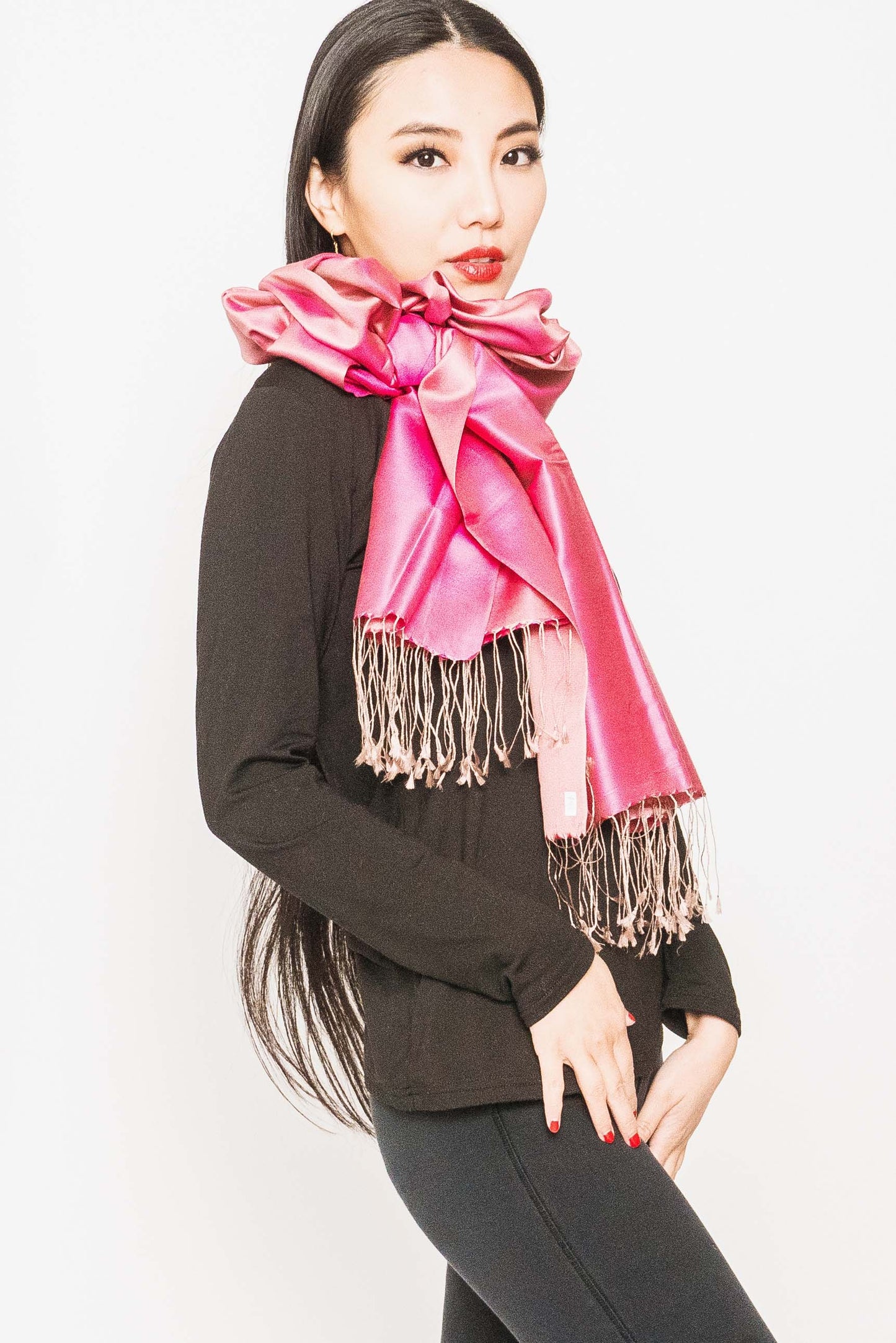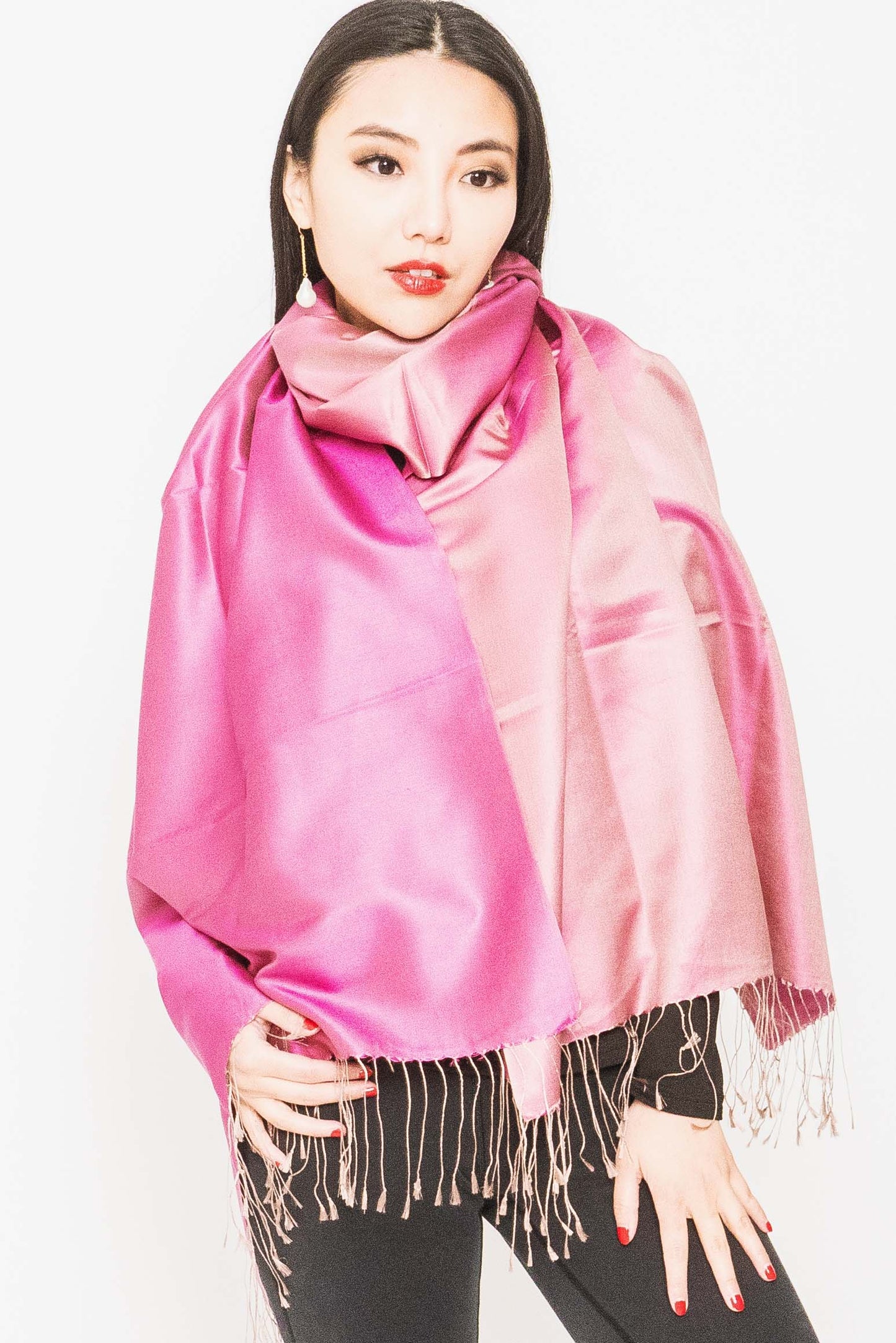 Other Accessories you may like...
Regular price

$224.00 USD

Regular price

$298.00 USD

Sale price

$224.00 USD

Unit price

per

Regular price

From $71.00 USD

Regular price

$95.00 USD

Sale price

From $71.00 USD

Unit price

per

Regular price

$95.00 USD

Sale price

$71.00 USD

Unit price

per

Regular price

$95.00 USD

Sale price

$71.00 USD

Unit price

per

Regular price

$156.00 USD

Regular price

$208.00 USD

Sale price

$156.00 USD

Unit price

per

Regular price

$111.00 USD

Regular price

$147.00 USD

Sale price

$111.00 USD

Unit price

per

Regular price

$280.00 USD

Regular price

$373.00 USD

Sale price

$280.00 USD

Unit price

per

Regular price

$95.00 USD

Sale price

$71.00 USD

Unit price

per

Regular price

$95.00 USD

Sale price

$71.00 USD

Unit price

per

Regular price

$95.00 USD

Sale price

$71.00 USD

Unit price

per

Regular price

$72.00 USD

Sale price

$51.00 USD

Unit price

per

Regular price

$72.00 USD

Sale price

$54.00 USD

Unit price

per

Regular price

$74.00 USD

Sale price

$56.00 USD

Unit price

per

Regular price

$95.00 USD

Sale price

$71.00 USD

Unit price

per