Product Description
These colourful Hand Blocked Cotton Pouch Sets will be a delightful and fun addition to your beauty routine! These lovely cotton bags are the perfect companion for all your makeup essentials, bringing a burst of floral and colourful joy to your daily routine.
Crafted with care, our Hand Blocked Cotton Pouch Set features intricate hand-blocked designs that showcase the artistry and craftsmanship of skilled artisans. Each bag is a unique piece of art, making it a truly special accessory to add to your collection.
With a convenient top zipper, your makeup treasures will be securely tucked away, ready to accompany you on your adventures. The generous size of 14 cm x 25 cm provides ample space to store your favourite cosmetics, brushes, and beauty tools. No more rummaging through your purse or suitcase—everything you need will be neatly organized in this stylish bag. With the three sizes you can be completely organized. 
The soft cotton fabric not only feels luxurious, but also ensures that your beauty essentials are well-protected. Its durable construction means it can withstand the demands of your busy lifestyle, whether you're jetting off on a glamorous getaway or simply beautifying on the go.
Whether you're a makeup enthusiast or a beauty beginner, our Hand Blocked Cotton Pouch Set will keep your cosmetics  and other essentials organized, while adding a touch of vibrant charm to your daily routine. It also makes for a fantastic gift, sure to bring a smile to the face of any makeup lover in your life.
So why settle for a plain and boring makeup bag when you can have a floral and colourful masterpiece? Treat yourself to the enchanting beauty of our Hand Blocked Cotton Pouch Set and let your makeup routine be joyful!
Details Hand Blocked Cotton - Top Zipper
Size 
S 18cm + 18cm
M 22cm + 18cm
L 25cm + 20cm
Zip top
Regular price
$94.00 USD
Sale price
$94.00 USD
Unit price
per
Sale
Sold out
Share
View full details of this offer here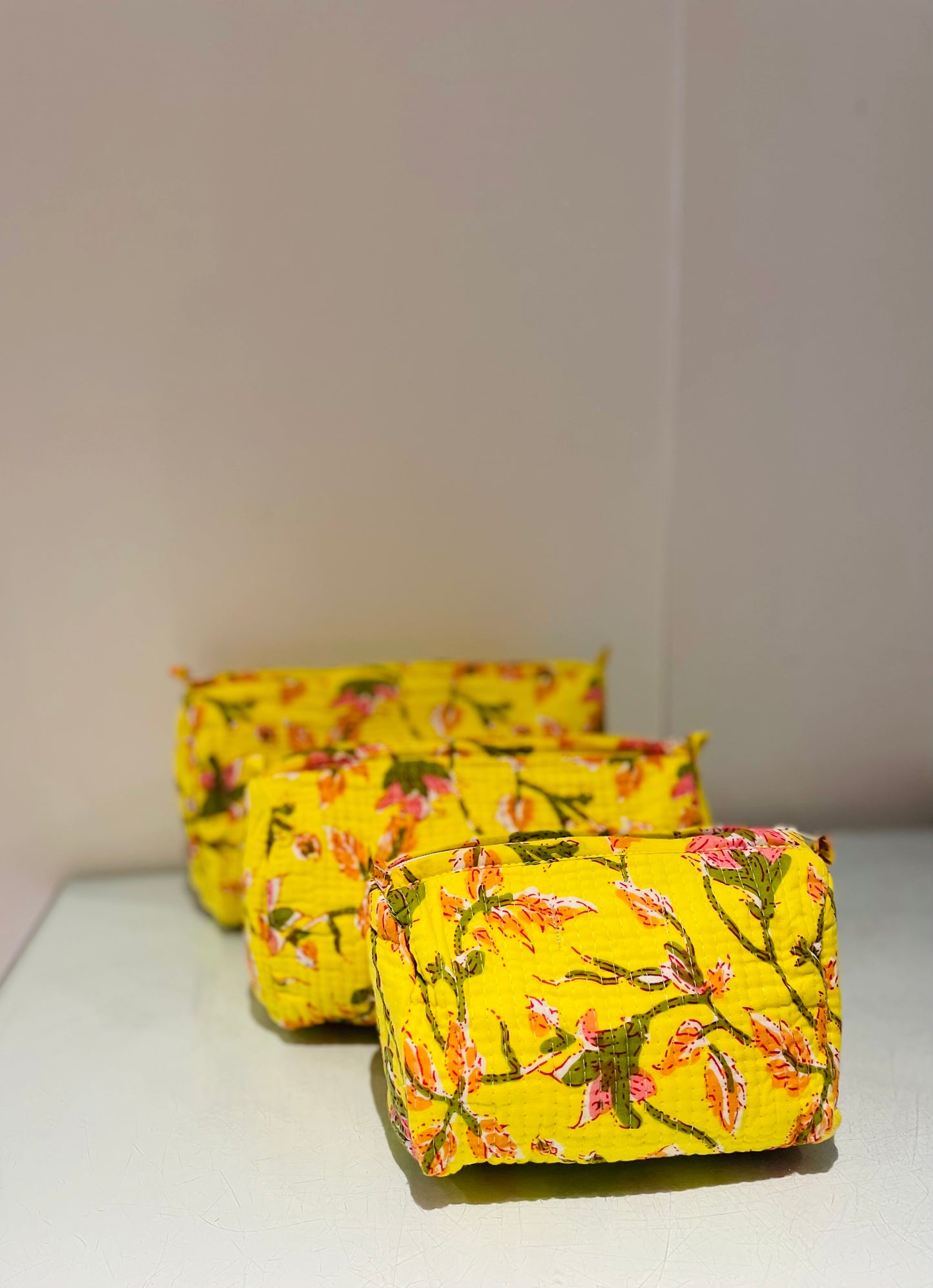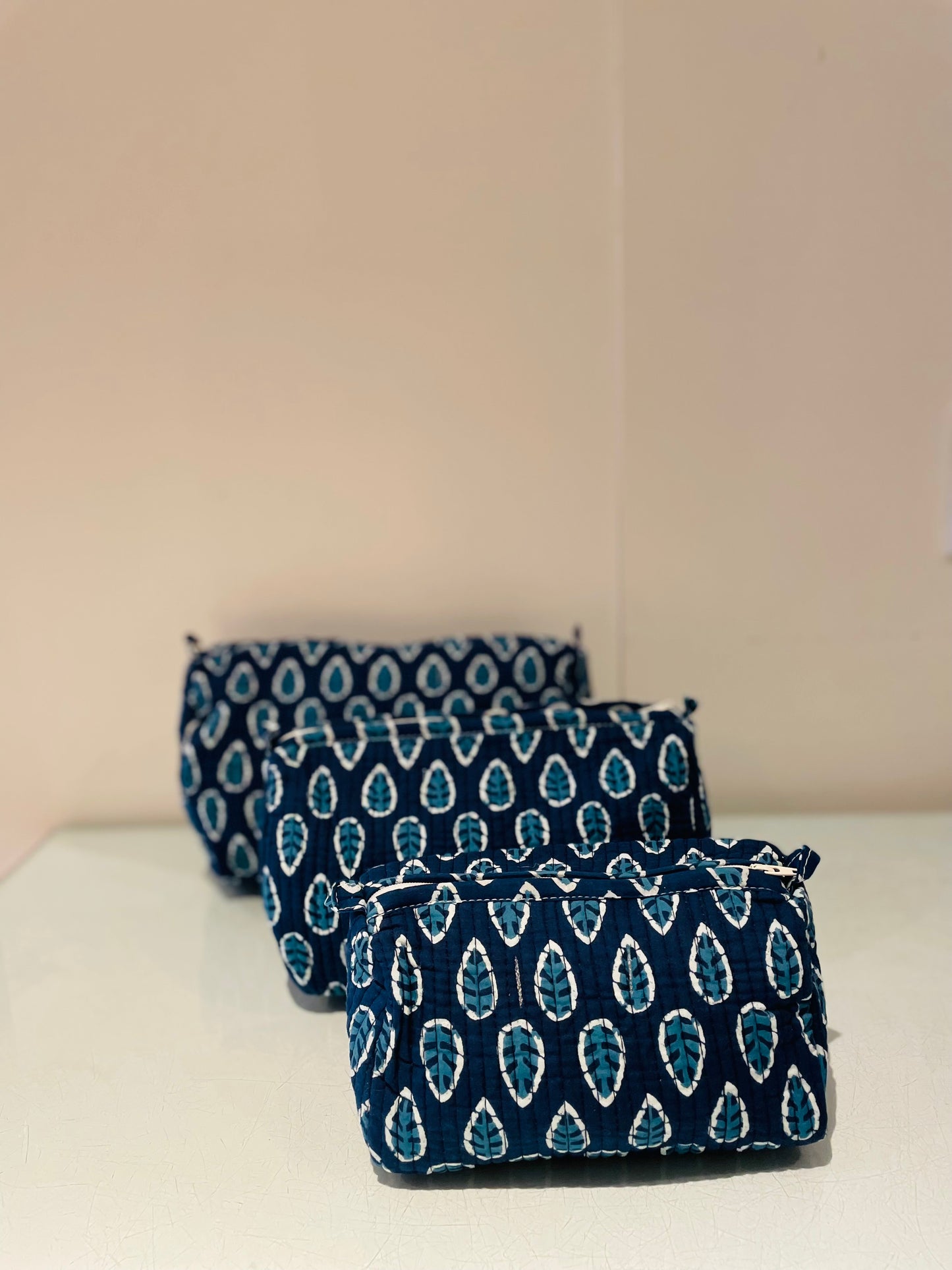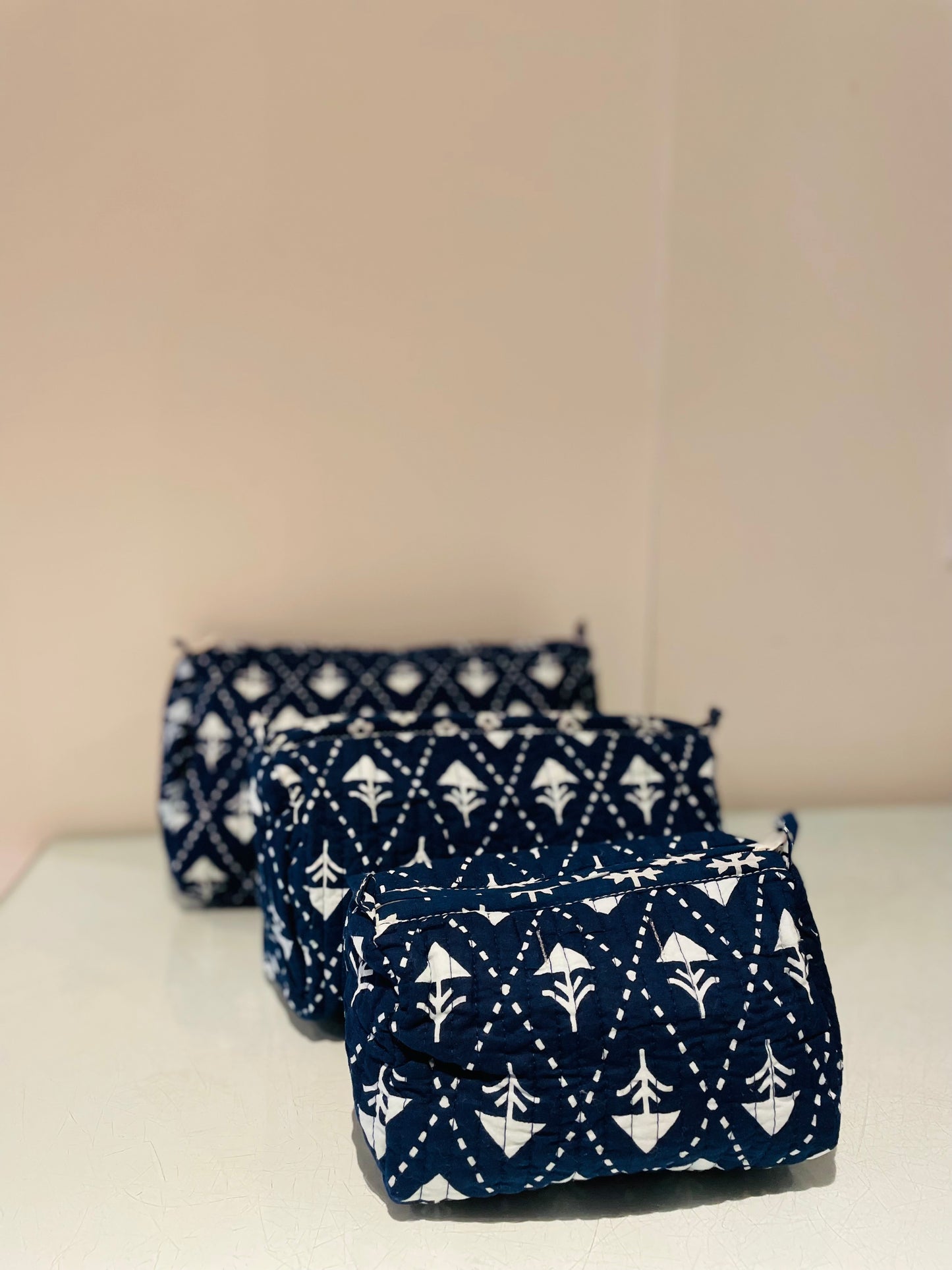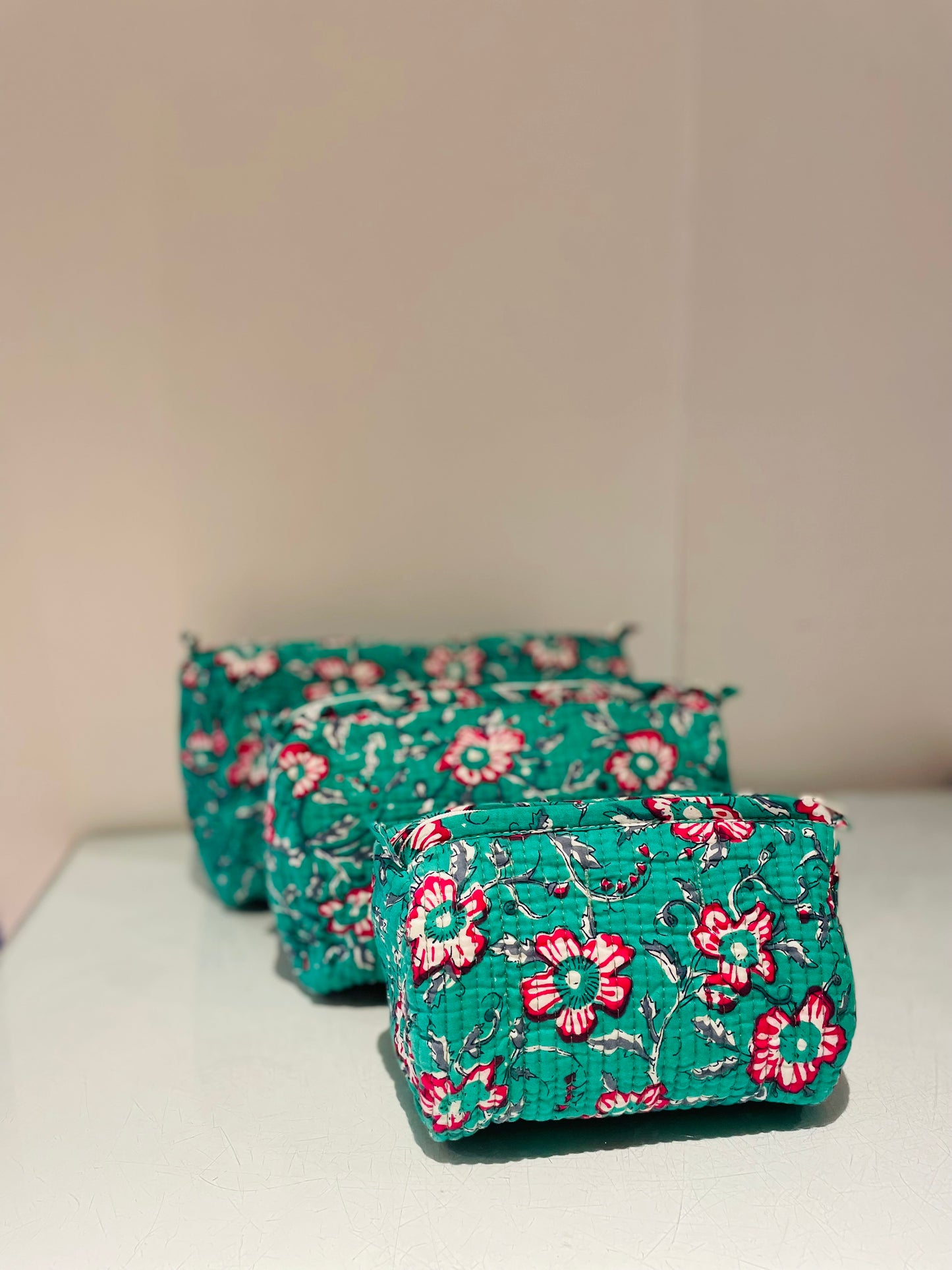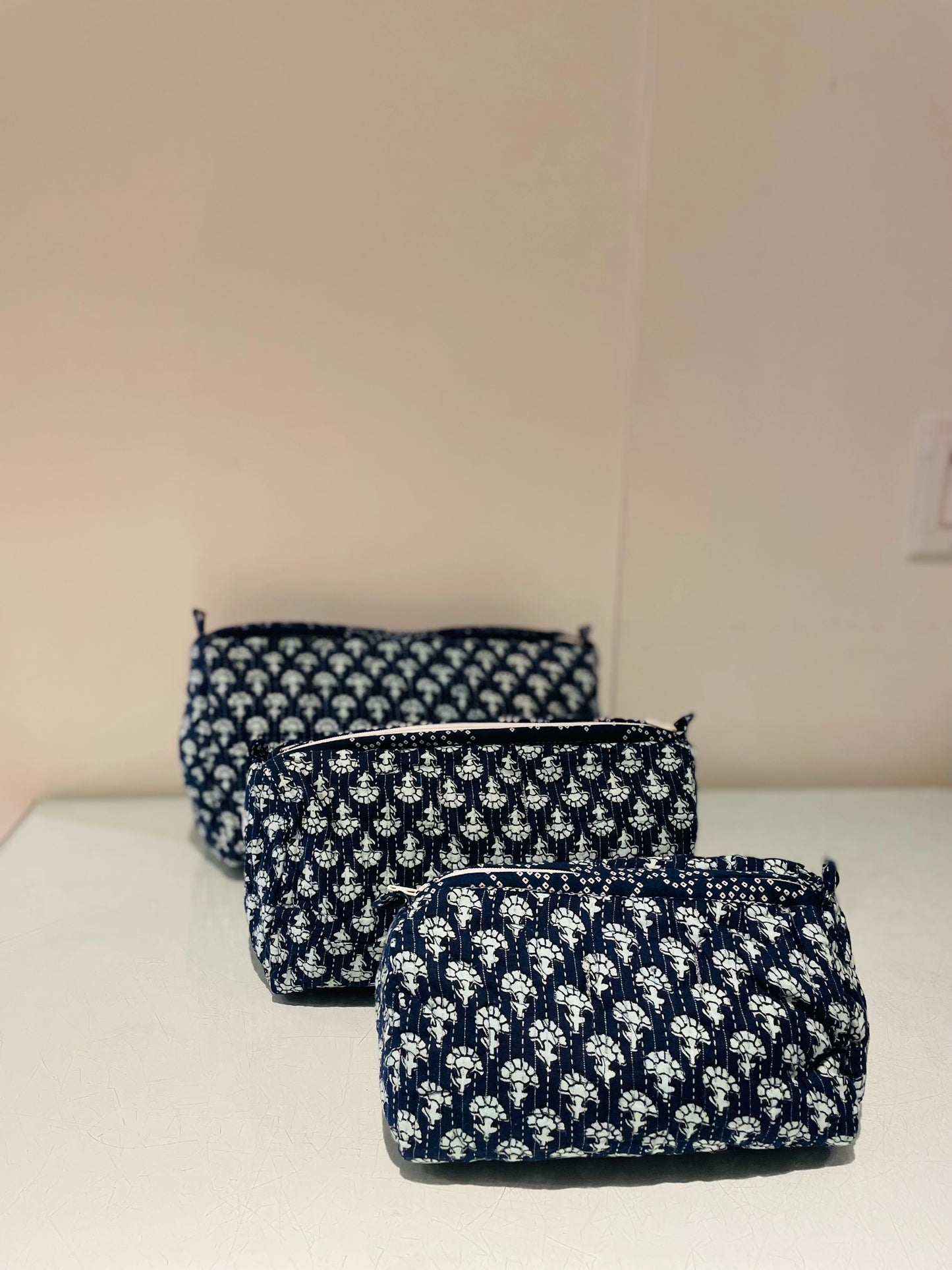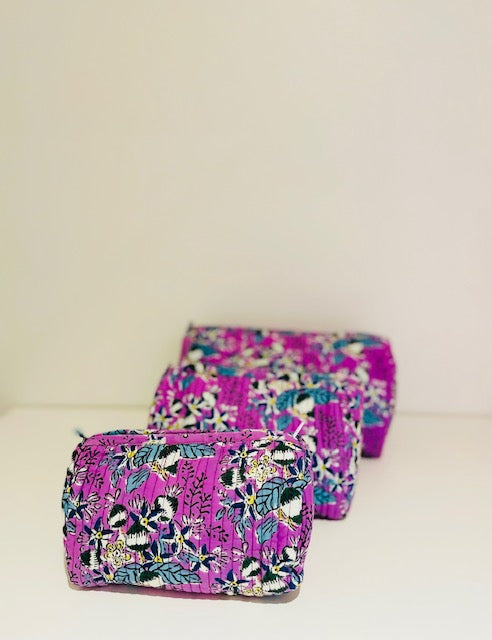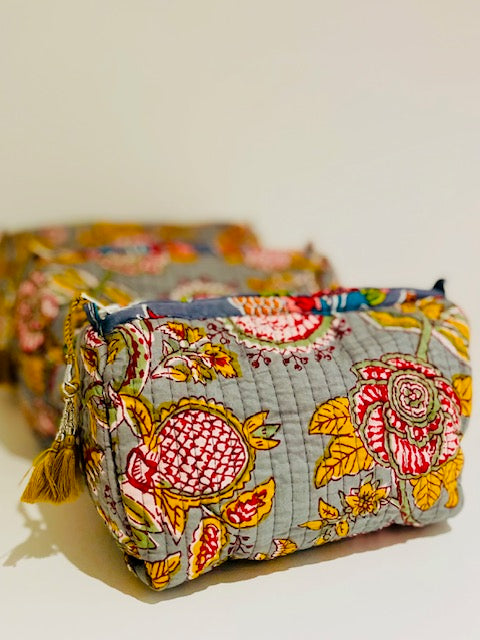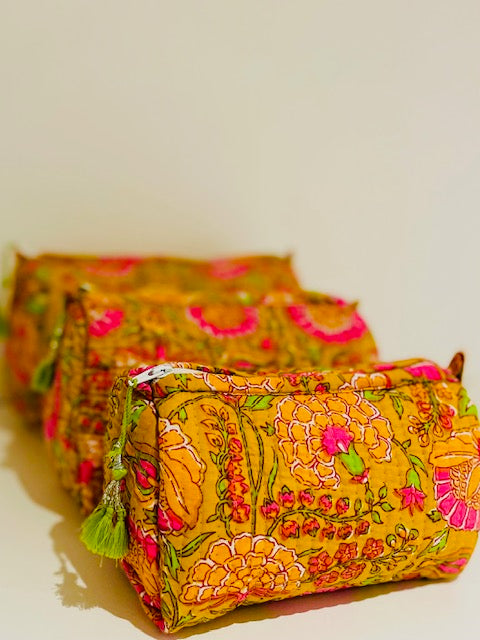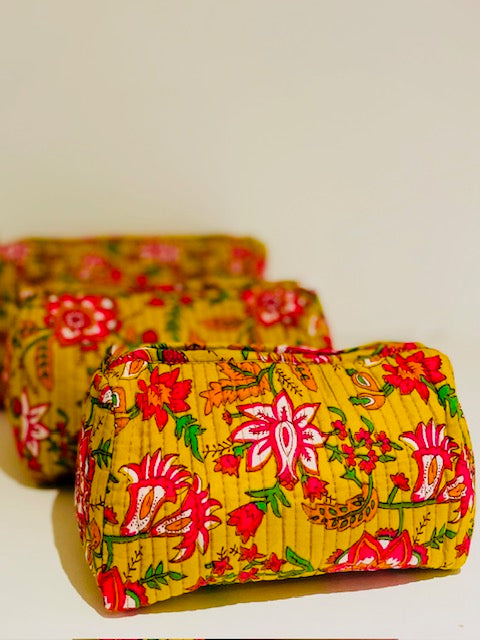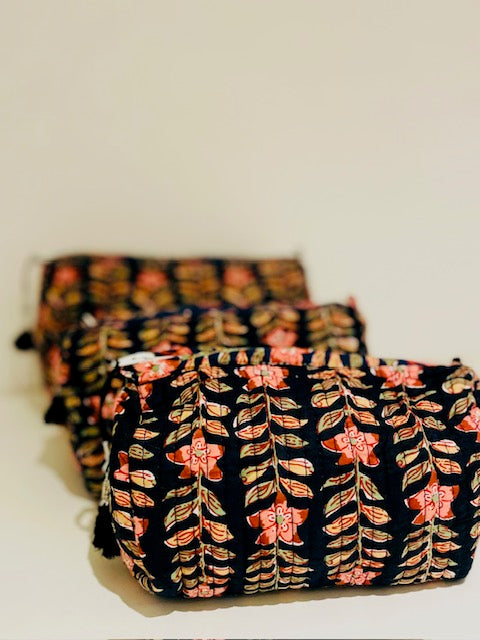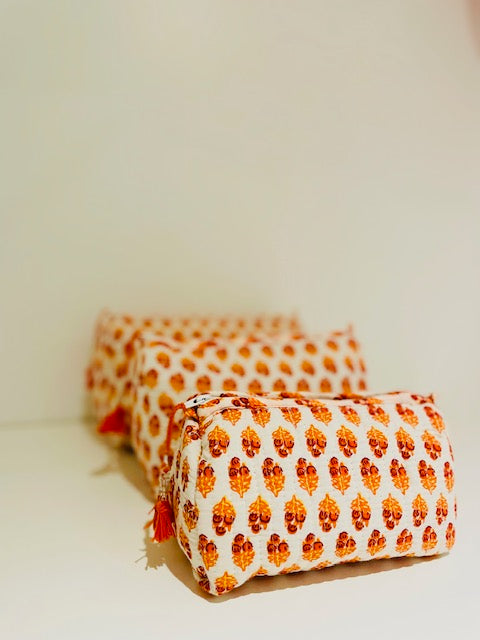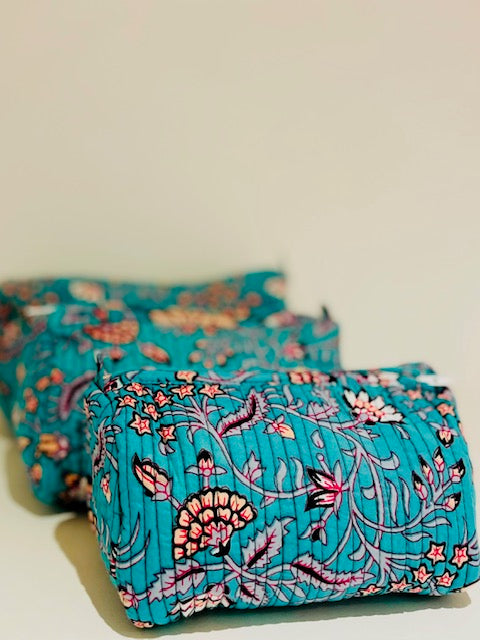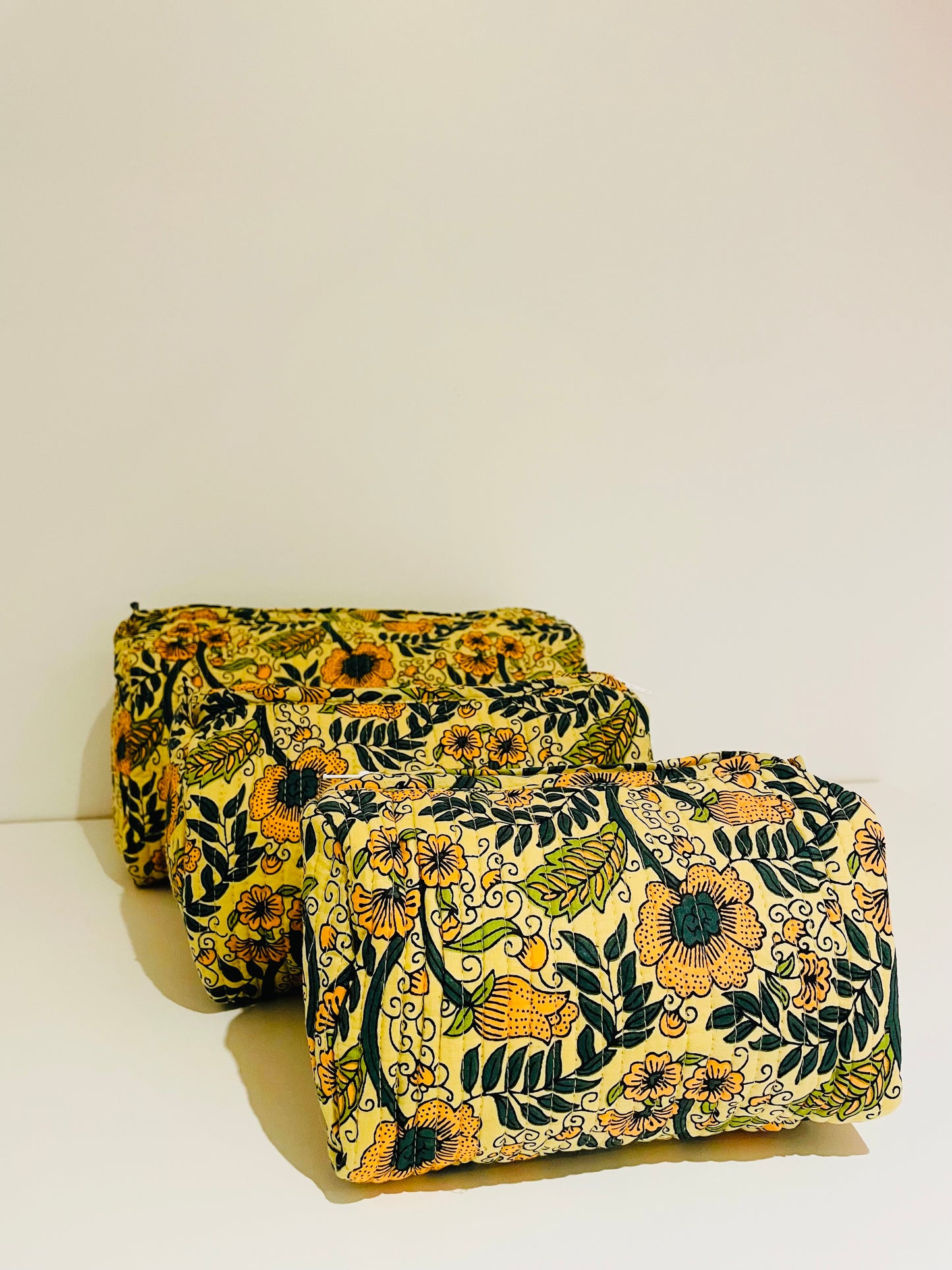 Other Accessories you may like...