Product Description

Don't miss the opportunity to own this beautiful Hand Blocked Cotton Toiletries Bag, a perfect combination of functionality, style, and craftsmanship.  A true gem that combines practicality with style, this accessory is designed to hold all your everyday essentials with ease, making it an ideal companion for both your daily routines and exciting travel adventures. Prepare to be captivated by its vibrant and eye-catching colours, adding a touch of elegance to any outfit.

Crafted from high-quality hand blocked cotton, this bag boasts a unique and artisanal charm. The intricate patterns and designs are meticulously handcrafted by skilled artisans, ensuring that each bag is one-of-a-kind and truly special. By purchasing this Hand Blocked Cotton Toiletries Bag, you are not only acquiring a fashion-forward accessory, but also supporting traditional craftsmanship and the preservation of cultural heritage.

The top zipper closure ensures the safety of your belongings, providing peace of mind wherever you go. No more worrying about losing or misplacing items; simply zip it up and be on your way. The generous size of the bag, measuring 15 cm in height and 31 cm in width, offers ample space for all your essentials, whether it's your wallet, phone, keys, or cosmetics.

What sets this Hand Blocked Cotton ToiletriesBag apart is its versatility. It seamlessly transitions from your everyday routine to your travel escapades, effortlessly complementing your style in any setting. 

Investing in this Hand Blocked CottonToiletries Bag means investing in quality, style, and the satisfaction of owning a truly unique piece. Embrace the joy of owning an accessory that stands out from the crowd and showcases your individuality. Experience the convenience and elegance that this bag brings to your life, and make a statement wherever you go.


Details Hand Blocked Cotton - Top Zipper
Size 25 cm by  31 cm
Regular price
$74.00 USD
Sale price
$74.00 USD
Unit price
per
Sale
Sold out
Share
View full details of this offer here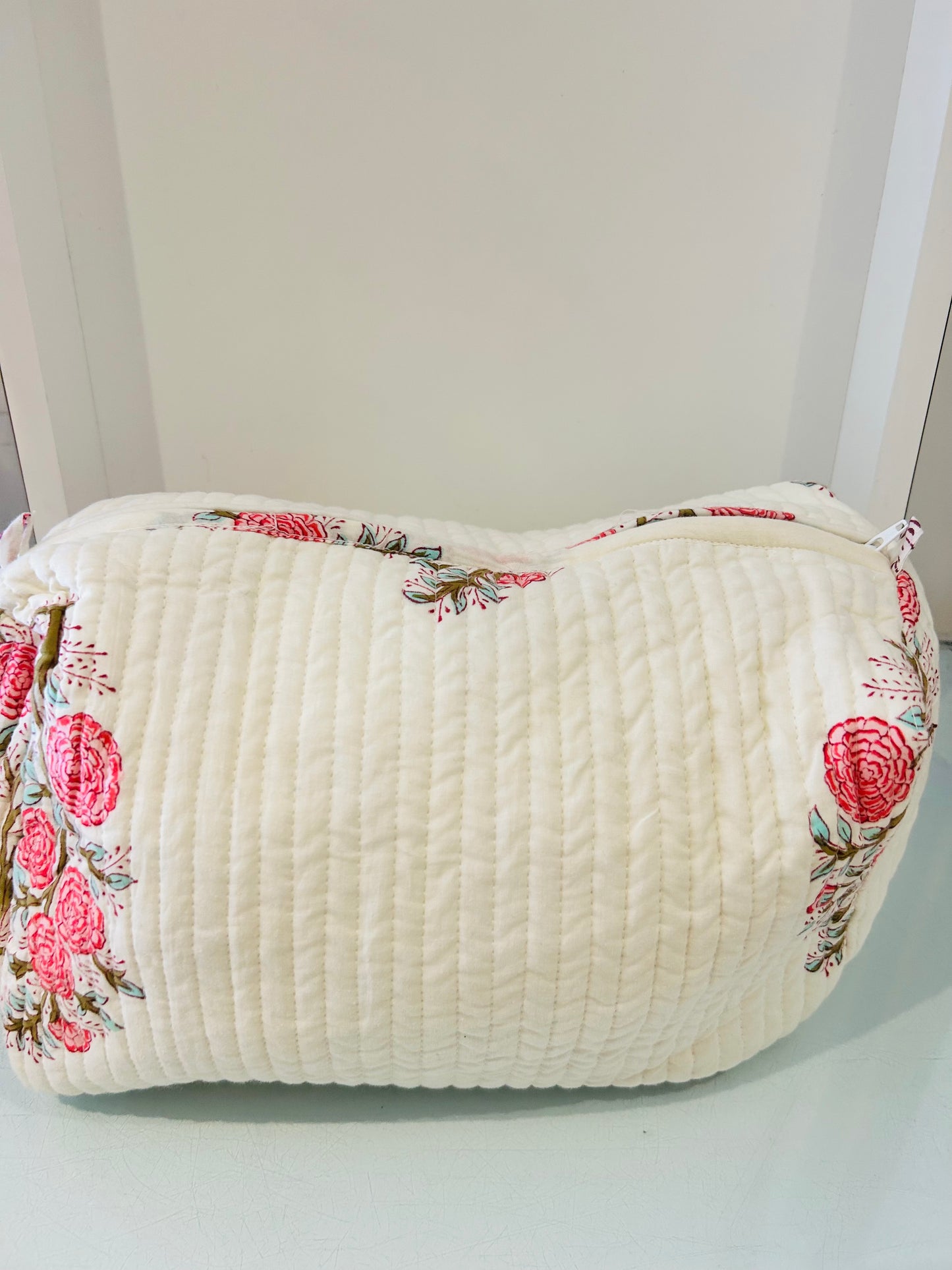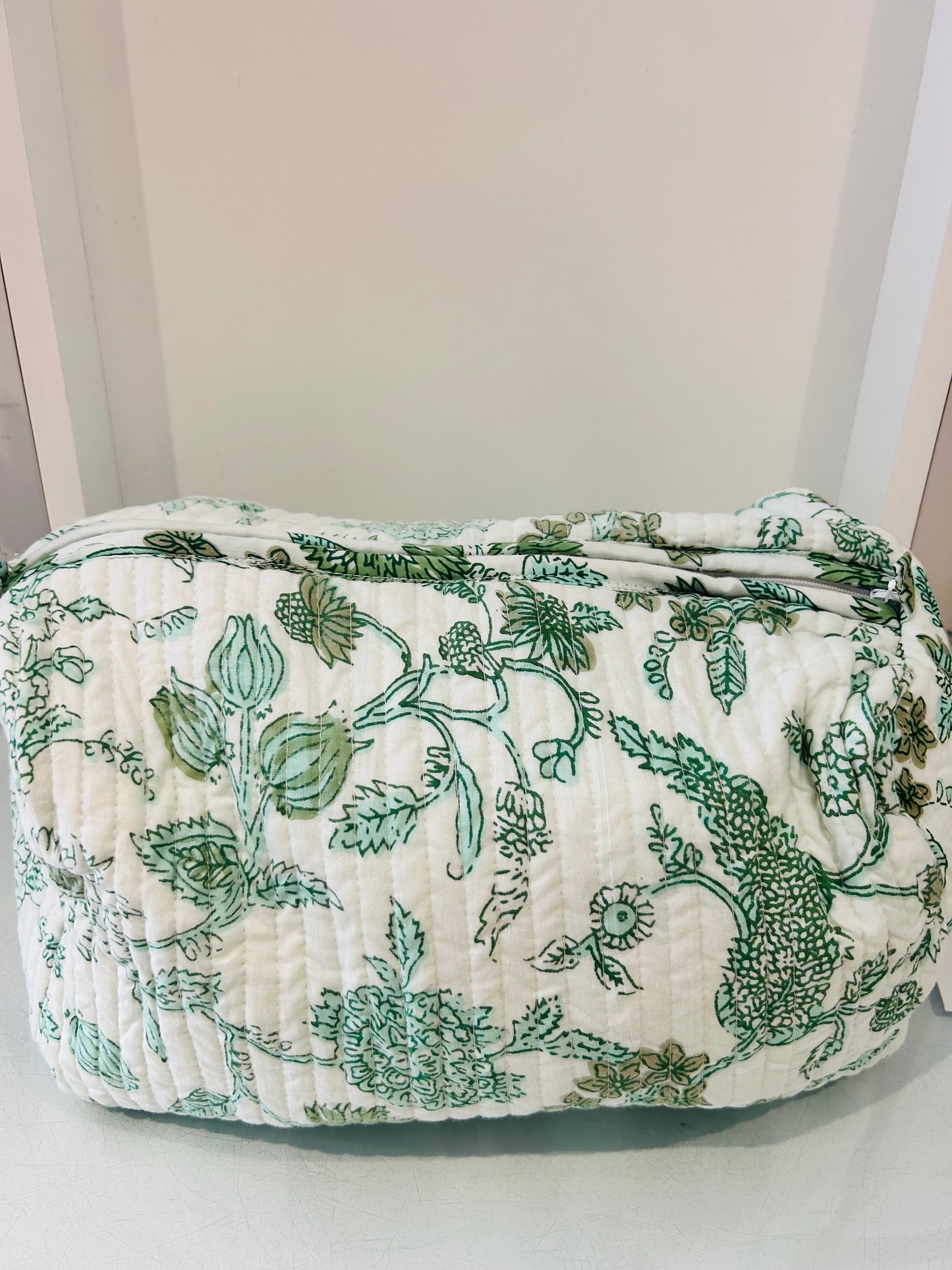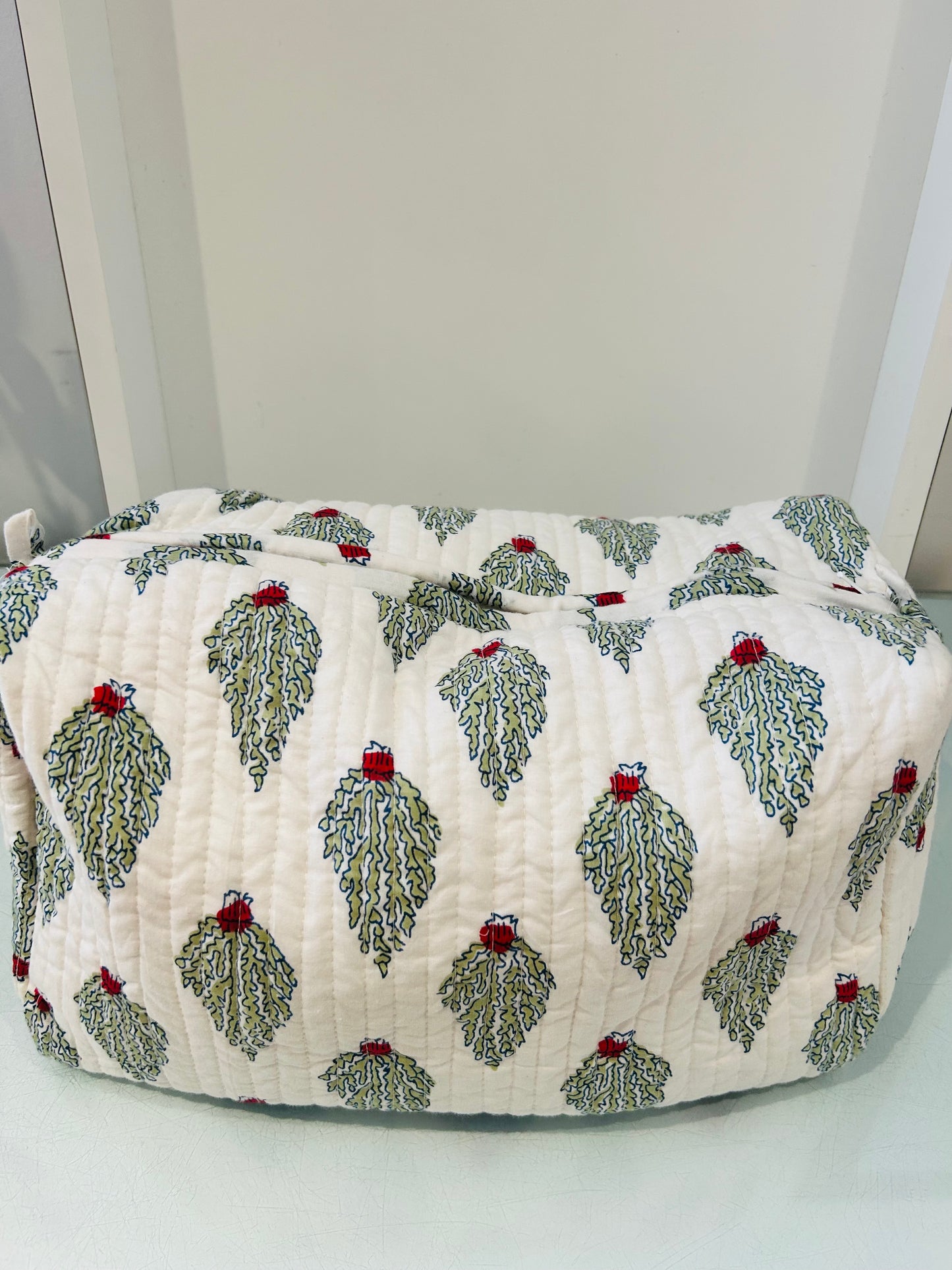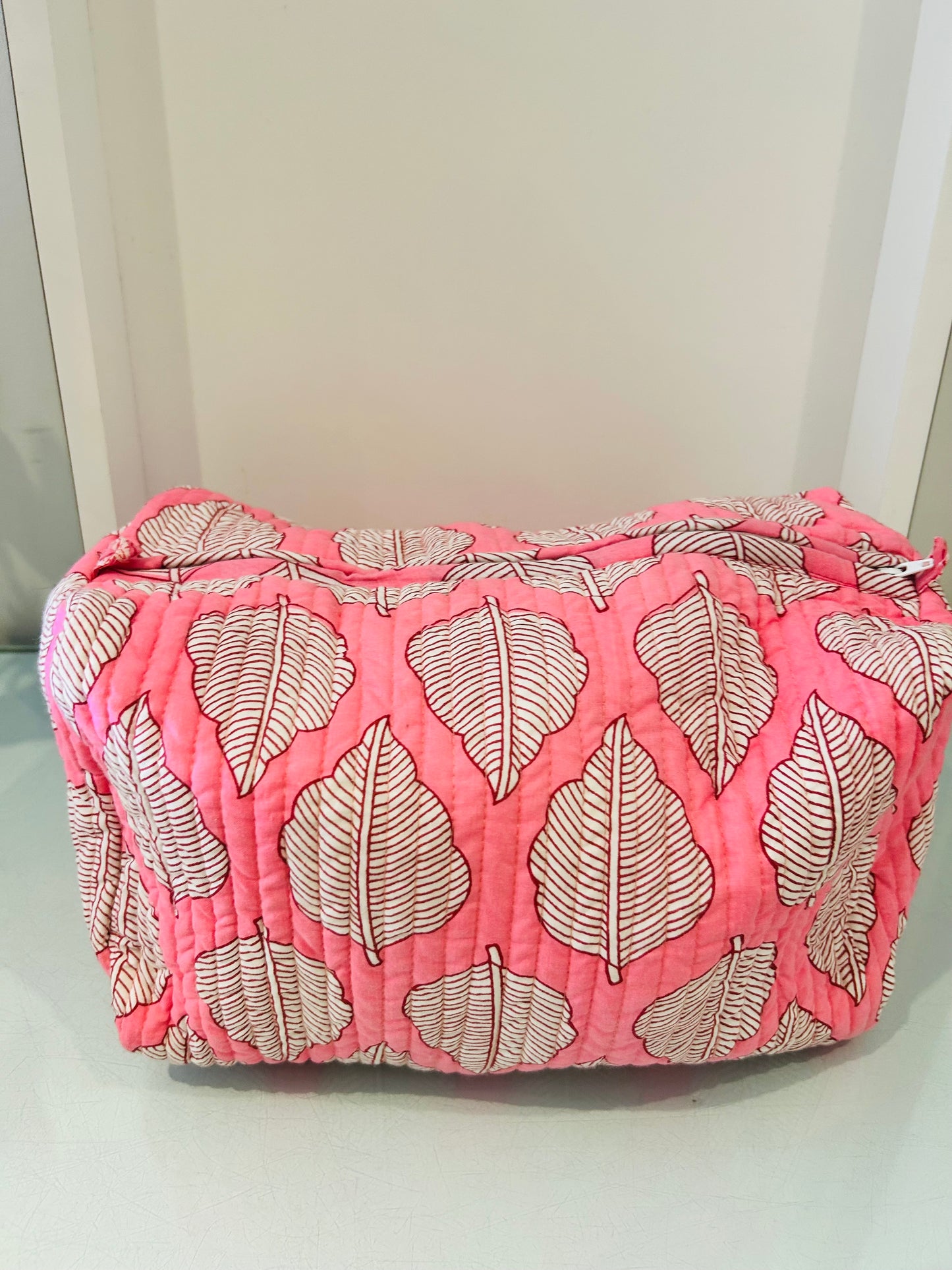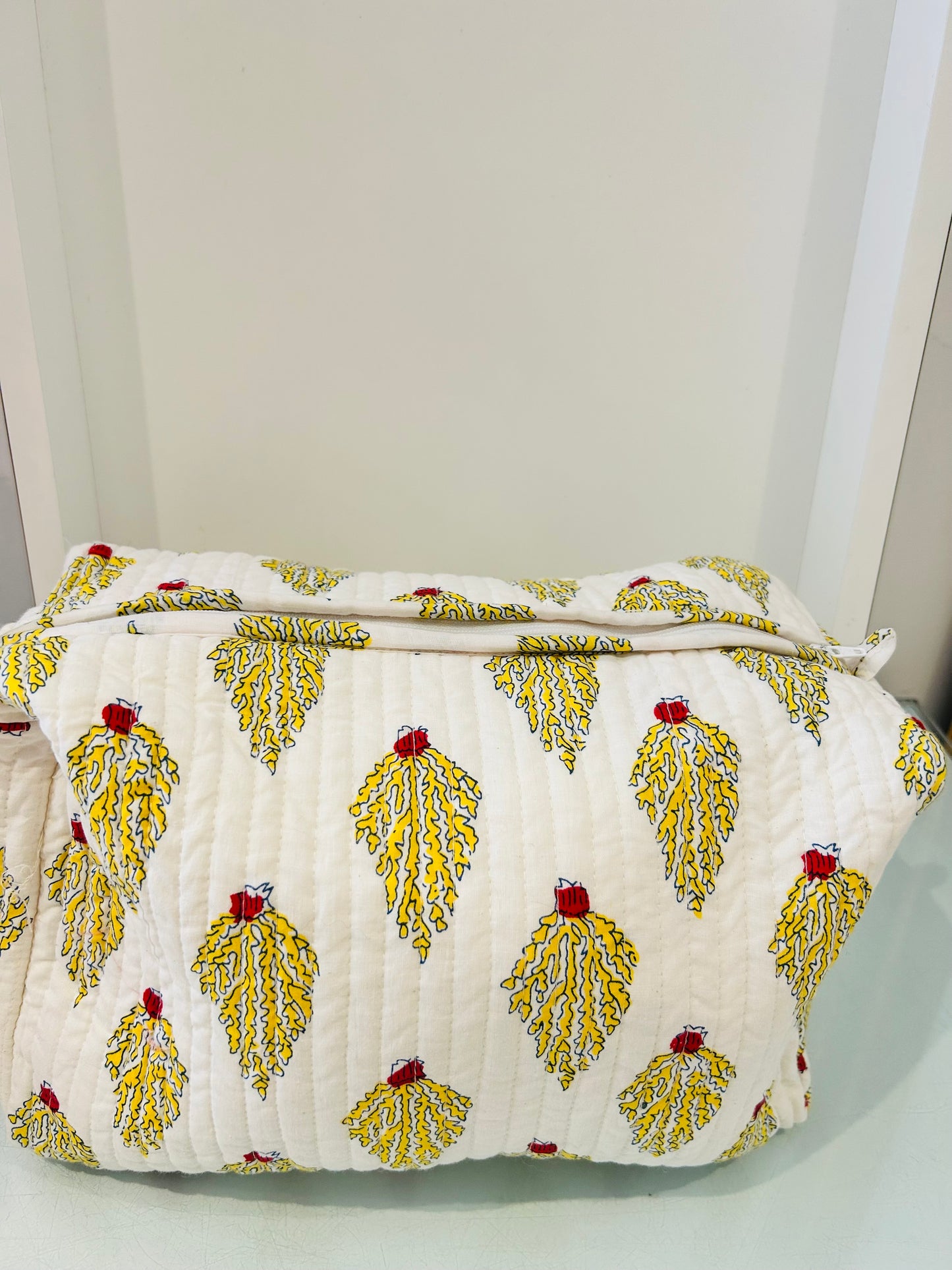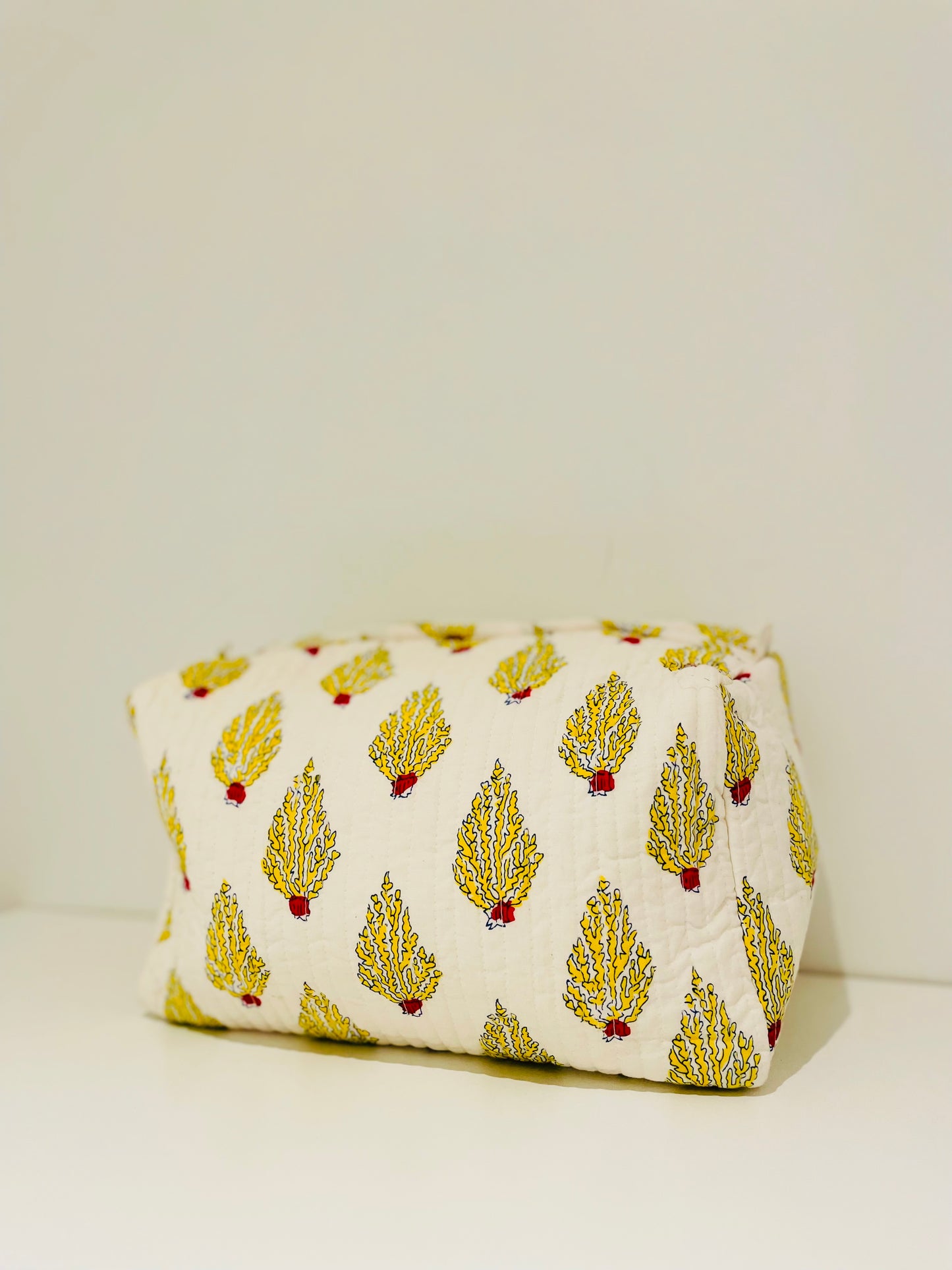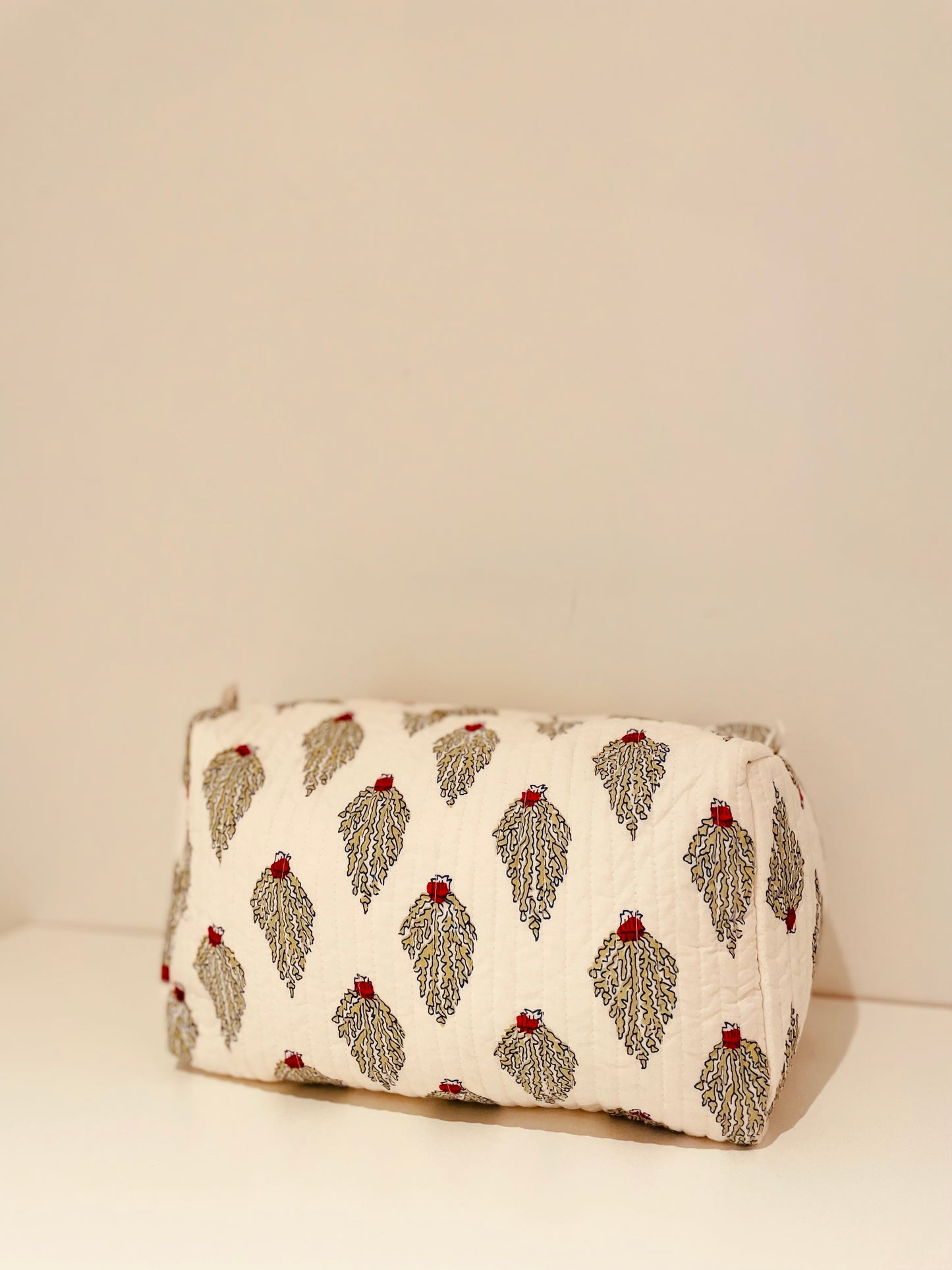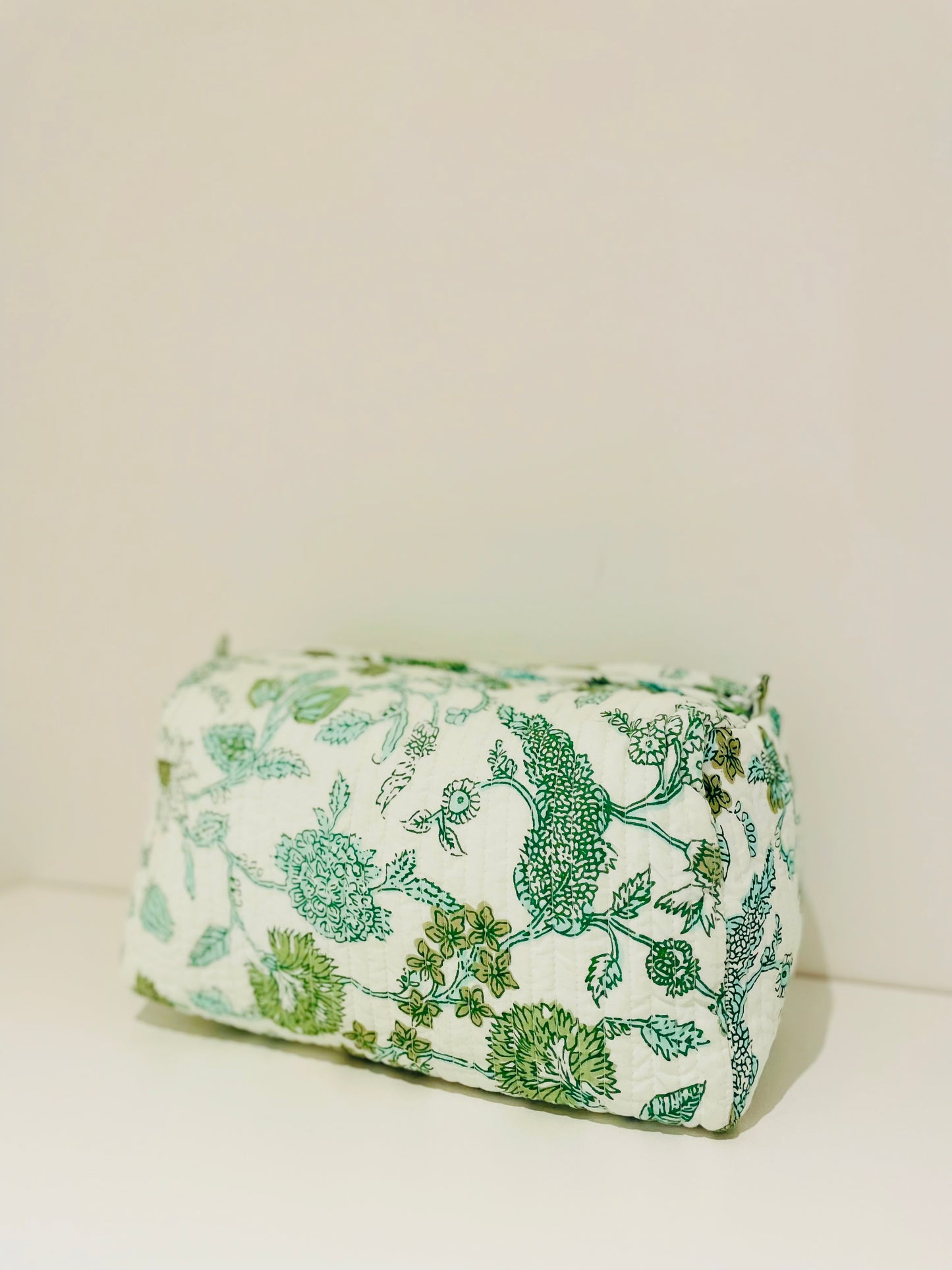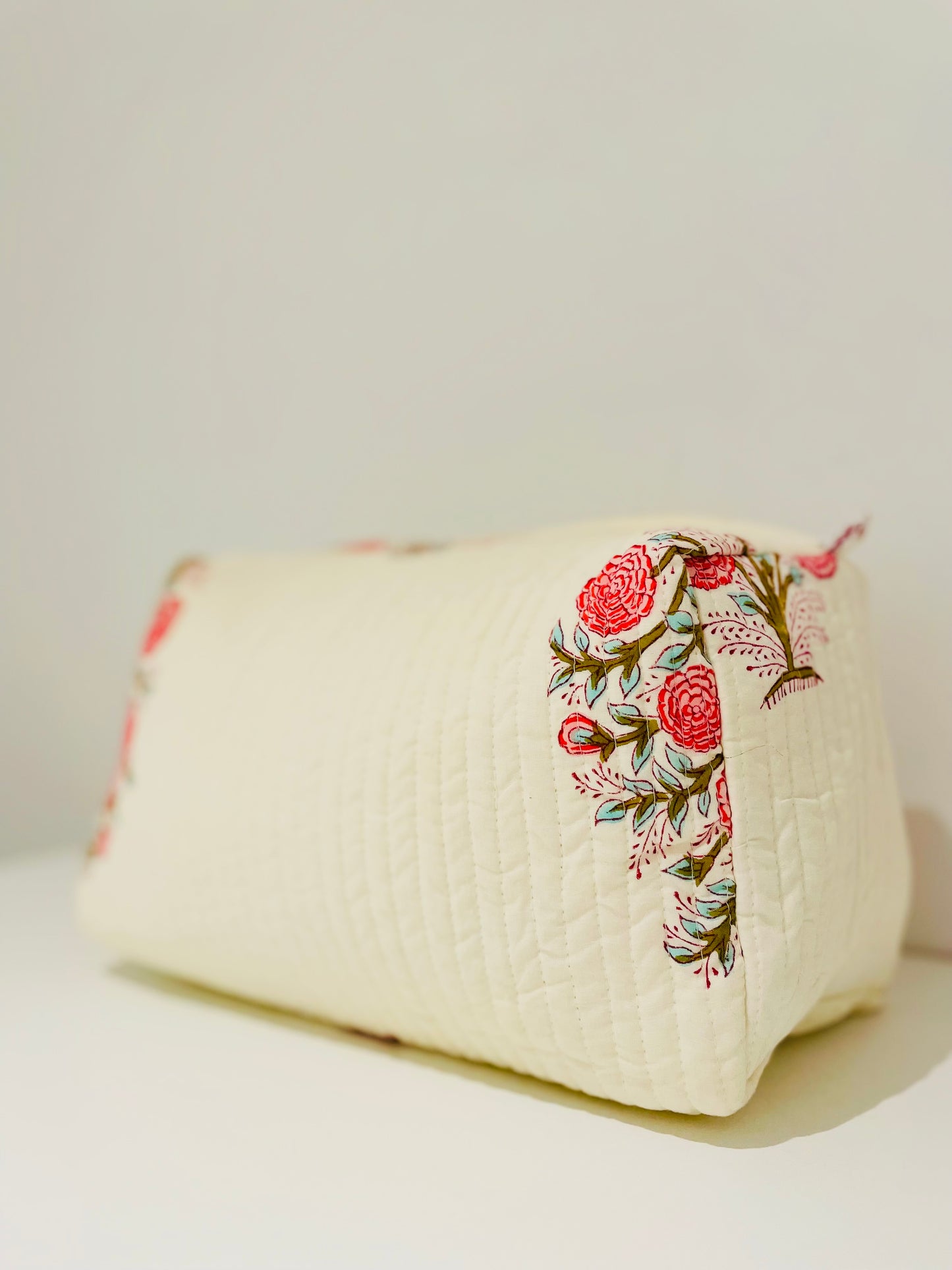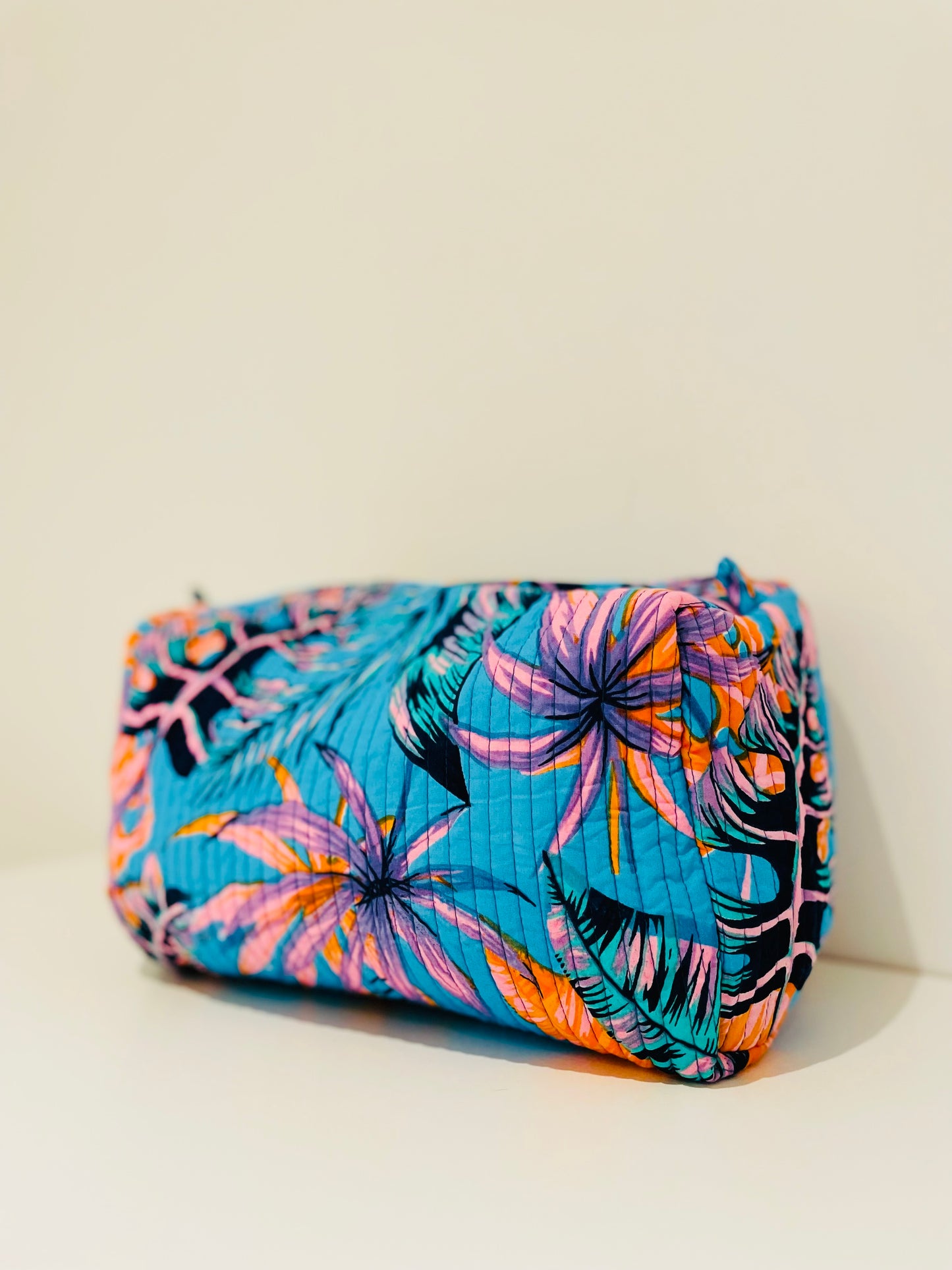 Other Accessories you may like...