Product Description
Welcome to a world of unrivalled opulence with our exclusive Luxurious Cashmere Cape – a beguiling fusion of a sweater and shawl that exudes sheer elegance. Prepare to be entranced by its versatile button front design, empowering you to create endless fashion ensembles without compromising on sophistication. As you gracefully drape this sumptuous cape across your shoulders, you'll discover an ageless masterpiece that harmonizes flawlessly with any attire, leaving an indelible mark of allure.

Meticulously handcrafted with tender devotion in the heart of Nepal, our Luxurious Cashmere Cape boasts dimensions of approximately 82 cm x 82 cm, enveloping you in just the right measure of luxury. Reflecting unparalleled craftsmanship and making this cape an extraordinary treasure for your wardrobe - you can indulge in a rare masterpiece in the colour of your choice.

Experience an embrace like no other, as 100% Cashmere adorns your skin with unmatched tenderness and warmth. Every touch caresses your senses, cocooning you in a realm of comfort and enchantment. Whether you're gracing a glamorous gala or adding a touch of finesse to your daily style, our Luxurious Cashmere Cape is the definitive choice, elevating you to a realm of unmatched elegance.

Remember, such exceptional luxury warrants the utmost care. Nurture your Cashmere Cape with the gentleness it deserves, dry-clean only, to preserve its pristine condition, and cherish it for a lifetime.
Make an indelible statement with this unforgettable fashion marvel - an extraordinary synthesis of comfort, refinement, and timeless allure, tailored solely for the discerning you.

Details Button Front - Made in Nepal
Size Approx. 82 cm by 82 cm
Composition 100% Cashmere
Care Instructions Dry Clean Only

Regular price
$167.00 USD
Regular price
$223.00 USD
Sale price
$167.00 USD
Unit price
per
Sale
Sold out
Share
View full details of this offer here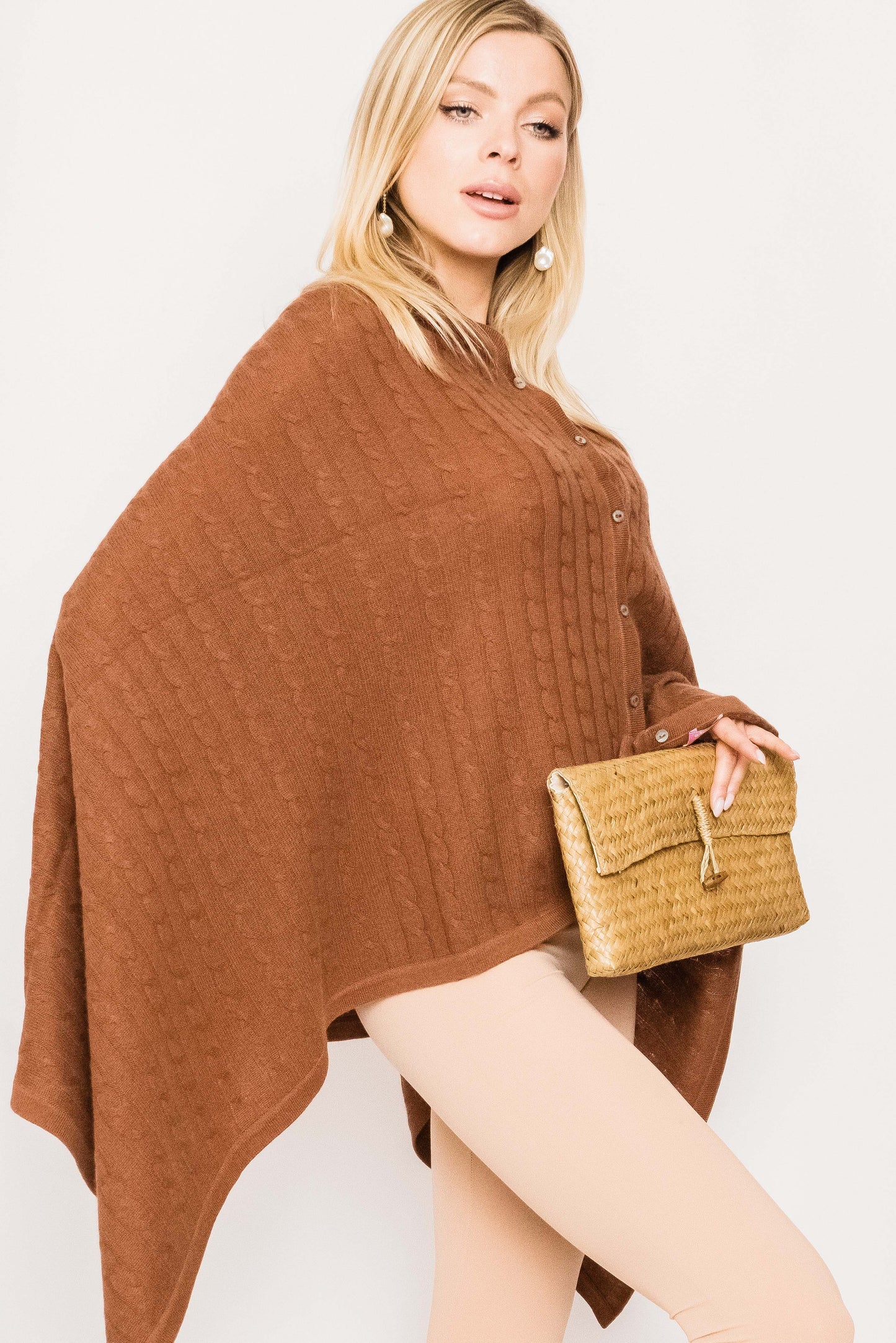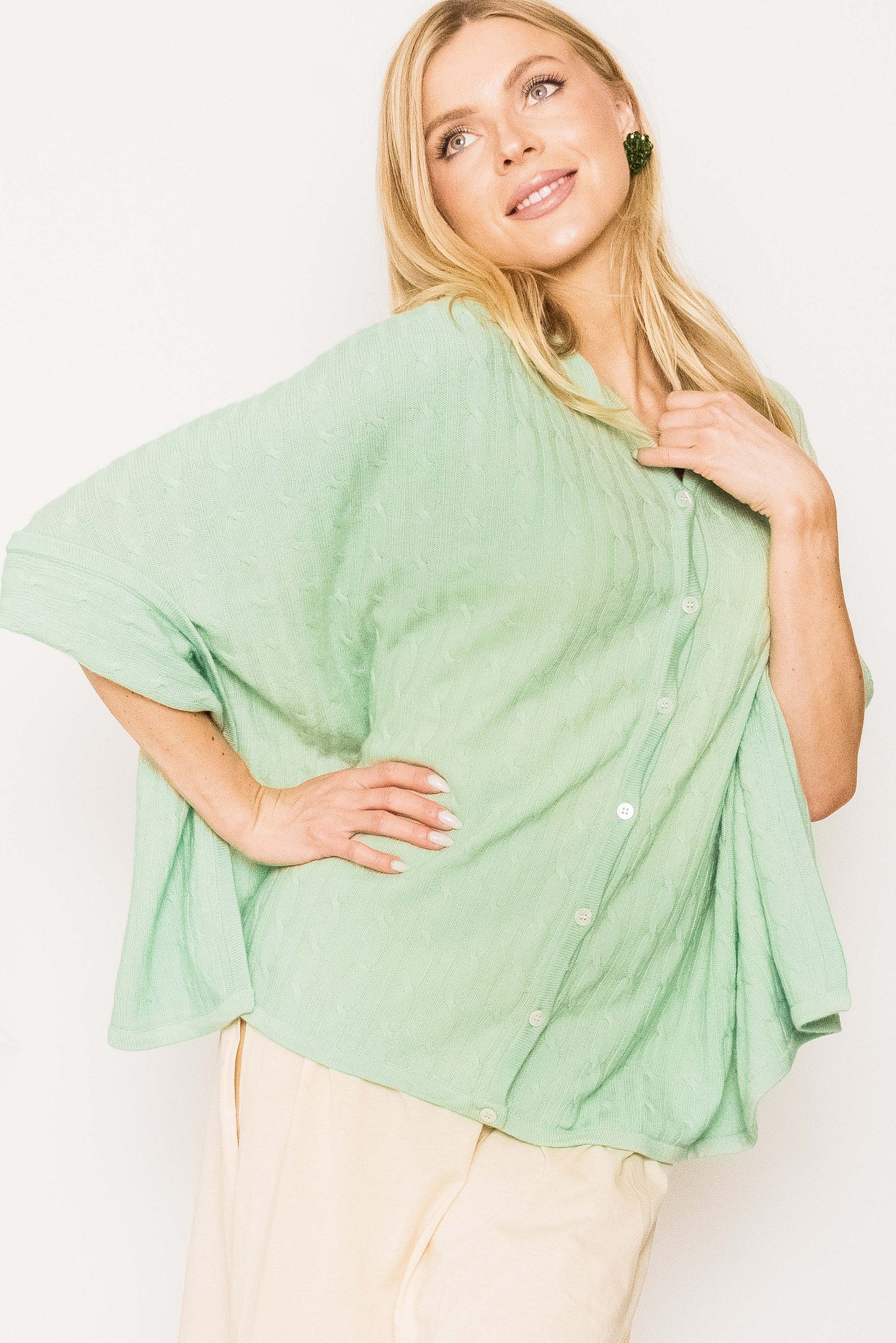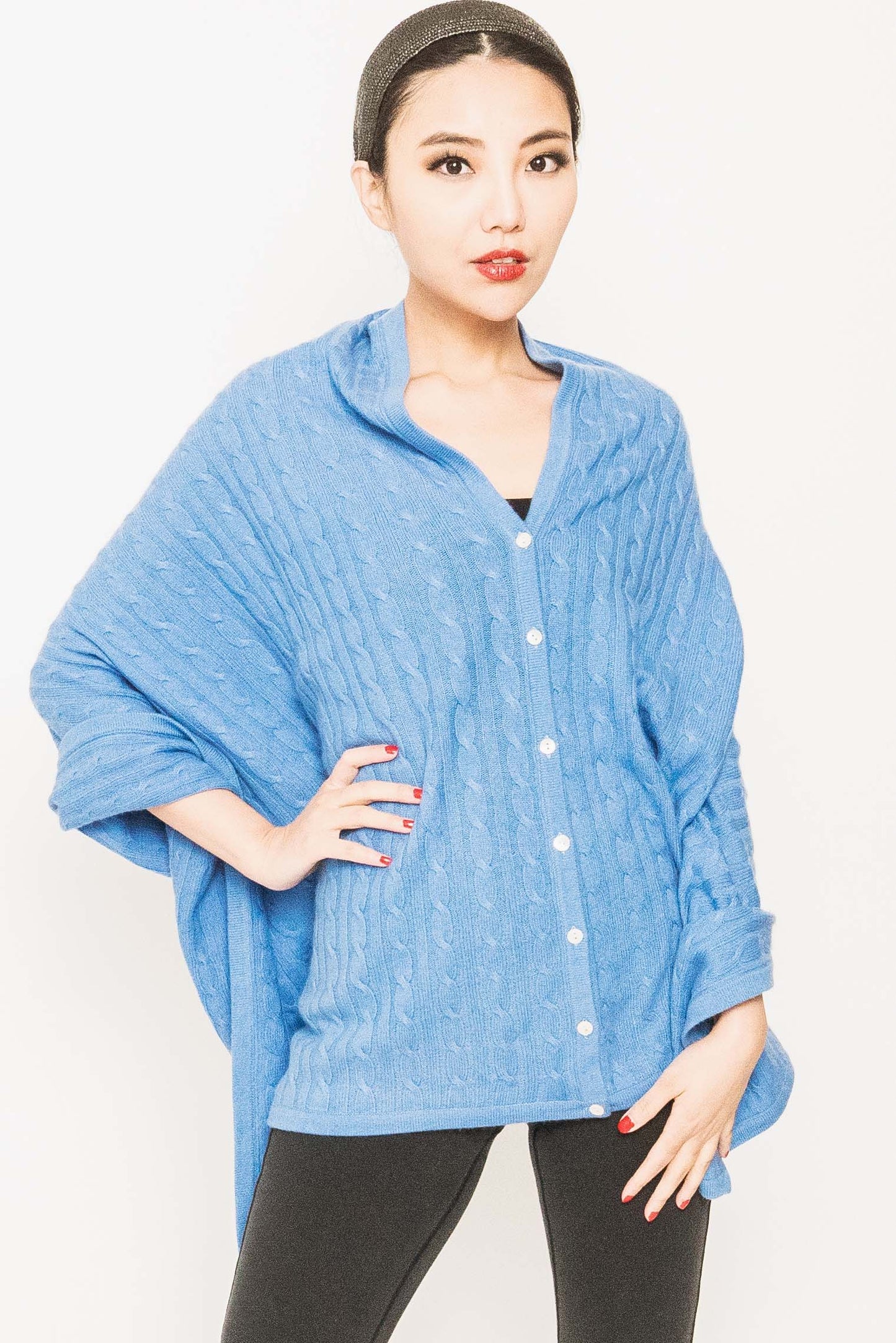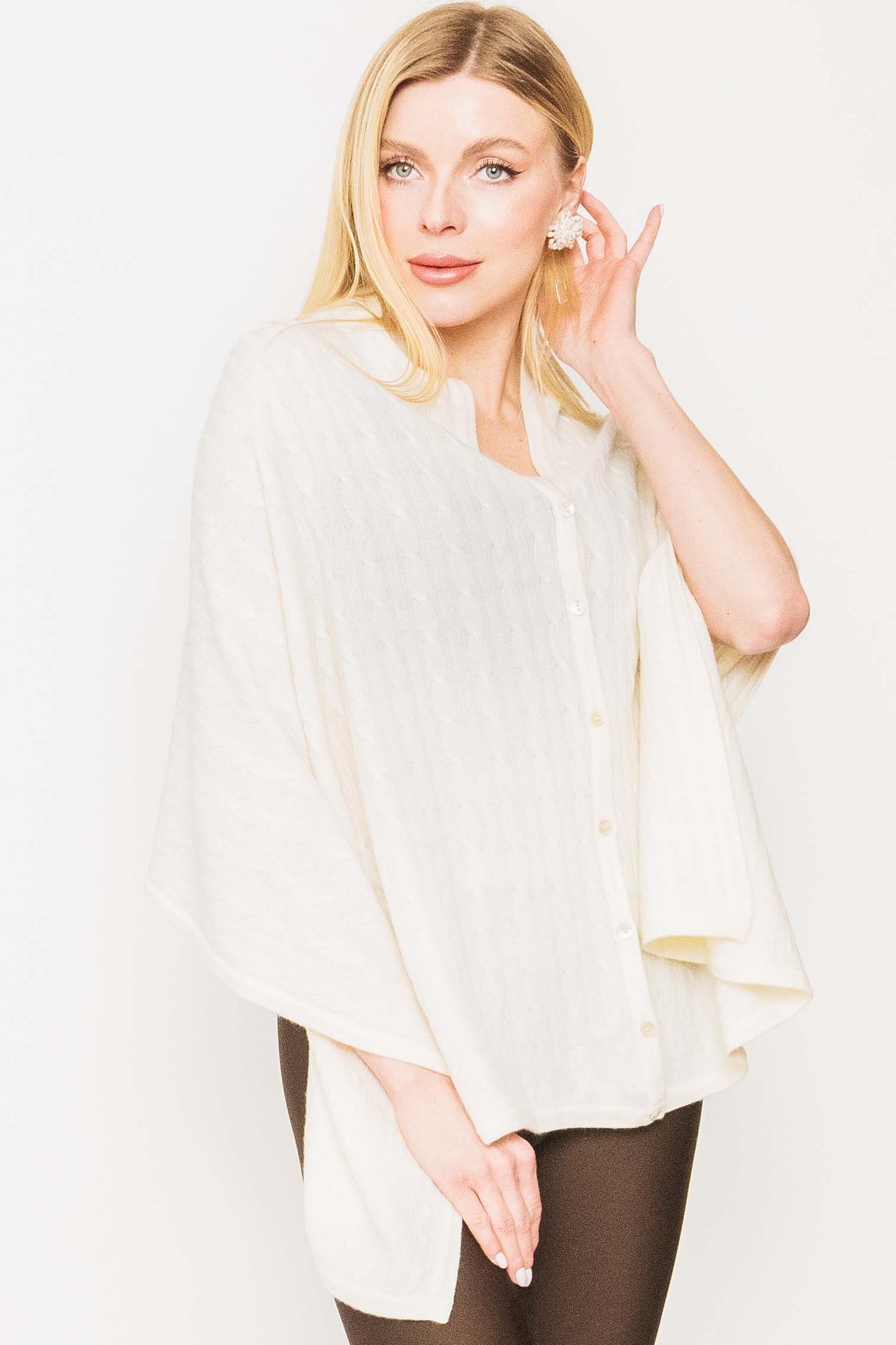 HOW TO STORE CASHMERE SAFELY

To store your cashmere for the season, it is preferable to store them between wears by folding them carefully and placing in a clean drawer or on a shelf.

Keeping your cashmere stored with cedar wood balls will ensure that they stay fresh and are deterred from moths and mildew. You can also add a lavender satchel for freshness.

Before doing so, your cashmere garments should be thoroughly cleaned to prevent attraction by clothes moths. Dry cleaning is best in this instance as it is particularly effective in deterring moths.

Choose a clean place for your cashmere storage that is free from damp and away from sunlight, for example a drawer, shelf, or on top of a wardrobe. Store your knitwear only in a breathable, zip-up plastic bag, along with a couple of cedar wood balls to help keep them fresh.




STEAMING /IRONING YOUR CASHMERE

If your shawl or scarf becomes creased, you can iron it using the lowest setting and using a cloth between the cashmere and the iron.  

Do not let the cashmere come in contact with the iron.  

You can also use a hand held steamer to remove creases.