Buy 1 - Get 1 at 50% Off
Get a 2nd item for less! Mix and Match across selected Categories
Regular price
$896.00 USD
Regular price
$896.00 USD
Sale price
$896.00 USD
Unit price
per
Sale
Sold out
Product Description

Indulge in the exquisite artistry of Kashmiri hand embroidery with this captivating Kashmiri Embroidered Shawl collection. For centuries, this intricate craft has been an integral part of Kashmiri culture, and it continues to be cherished and passed down through generations. Skilled artisans, both women and men, employ their deft hands and tiny needles to create these mesmerizing stitches.

Every piece in this Kashmiri Embroidered Shawl collection is a labour of love, meticulously crafted by these talented artisans. The dedication and craftsmanship are evident in every stitch, reflecting the rich heritage and tradition of Kashmir. Some of these remarkable creations can take not just months, but even years to complete, depending on the level of intricacy involved. Each shawl is a true collectible, a masterpiece to be cherished and enjoyed.

The Kashmiri Embroidered Shawls boast a combination of hand embroidery, hand weaving, and hand looming, ensuring that every aspect of their creation is carried out with utmost care and attention to detail. The result is a flawless masterpiece that showcases the timeless beauty and elegance of Kashmiri craftsmanship.

To preserve the splendour of this exceptional creation, it is recommended to care for it delicately. Dry cleaning is the preferred method of cleaning to ensure that the shawl retains its pristine condition, allowing you to relish its magnificence for years to come.

Embrace the allure of Kashmiri hand embroidery and allow yourself to be enveloped in the warmth and beauty of this remarkable piece. Whether you drape it around your shoulders or display it as a cherished decorative item, a Kashmiri Embroidered Shawl is sure to evoke a sense of luxury and fascination. Experience the magic of Kashmiri artistry and bring a touch of tradition and elegance into your life with this extraordinary creation.
Share
View full details of this offer here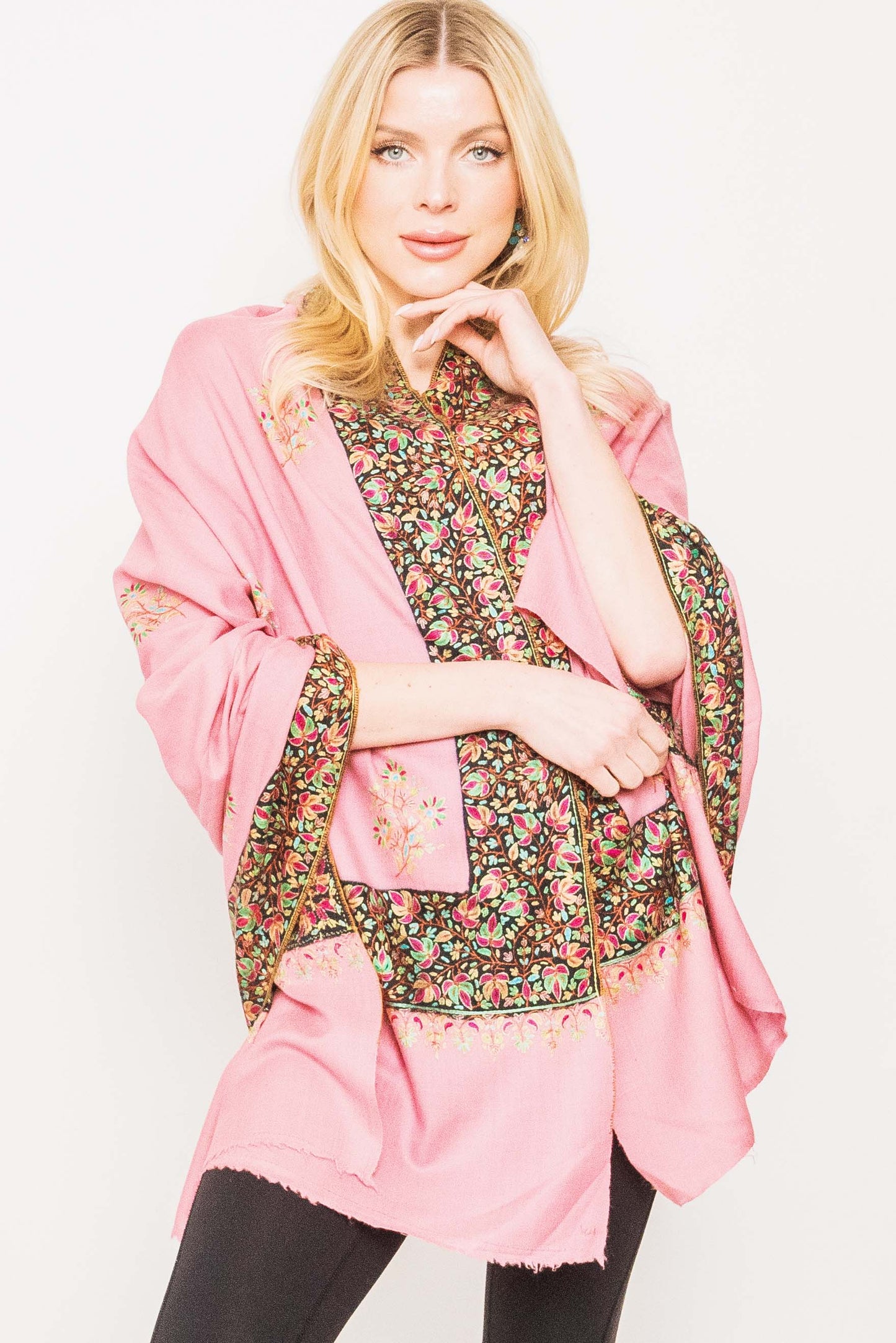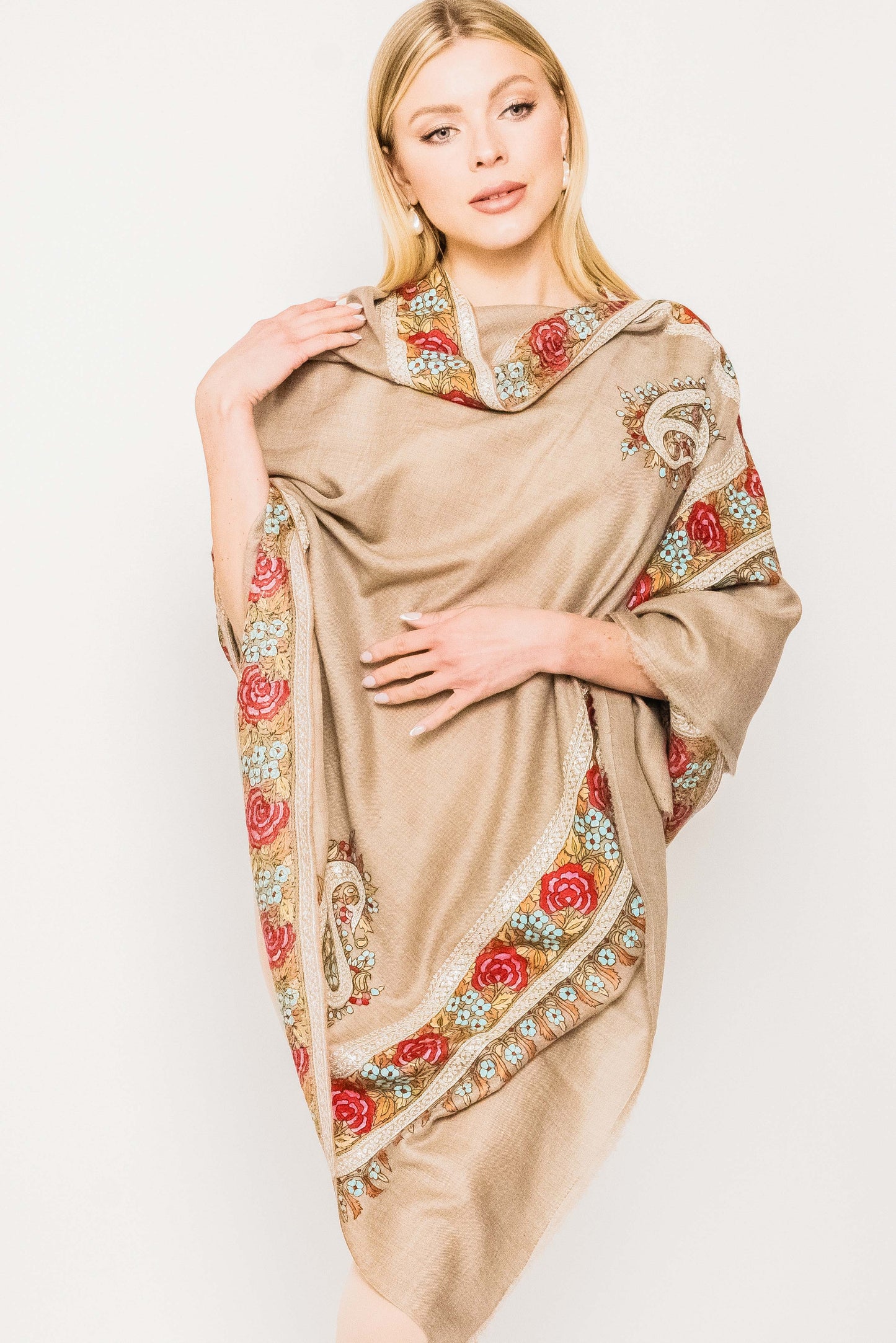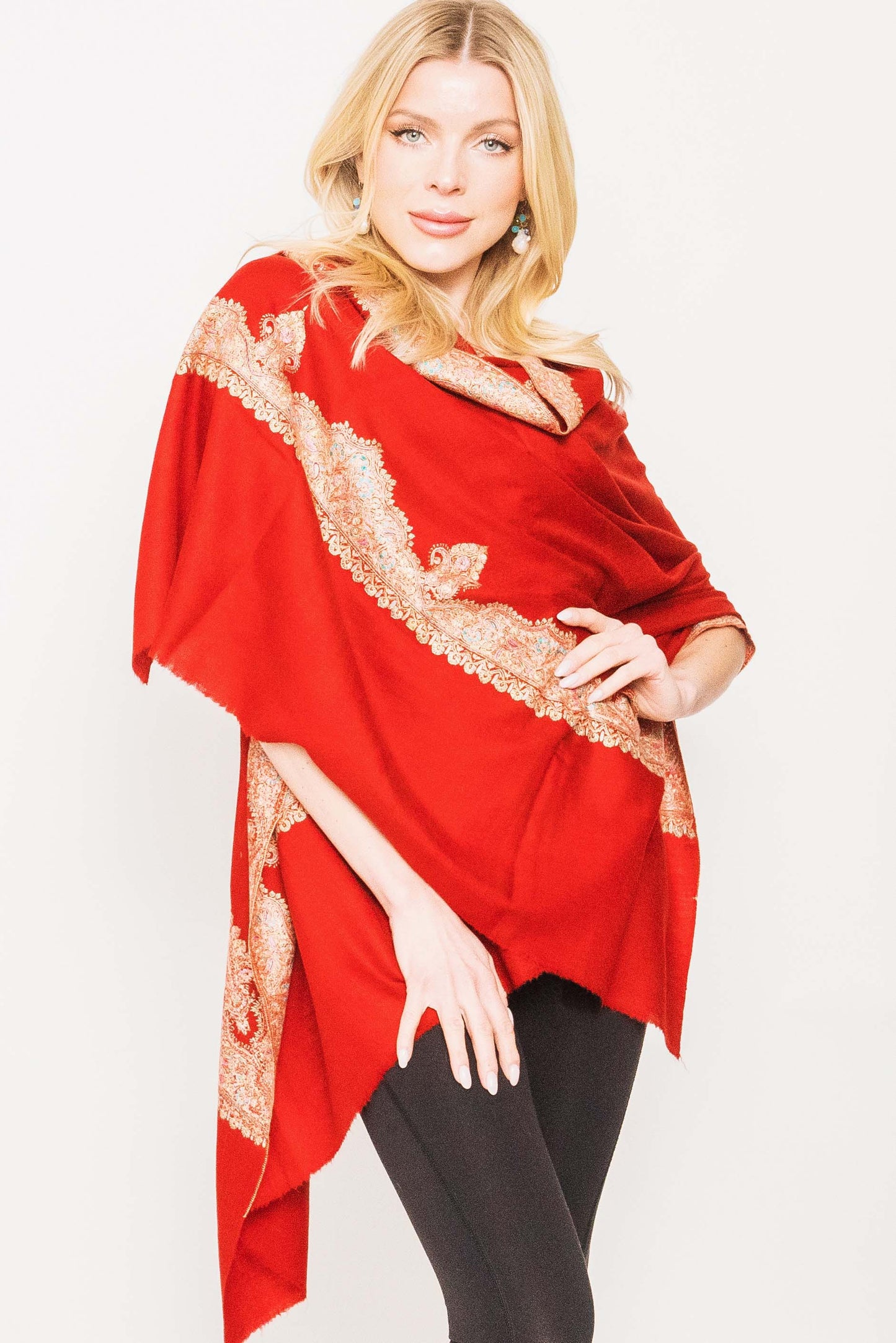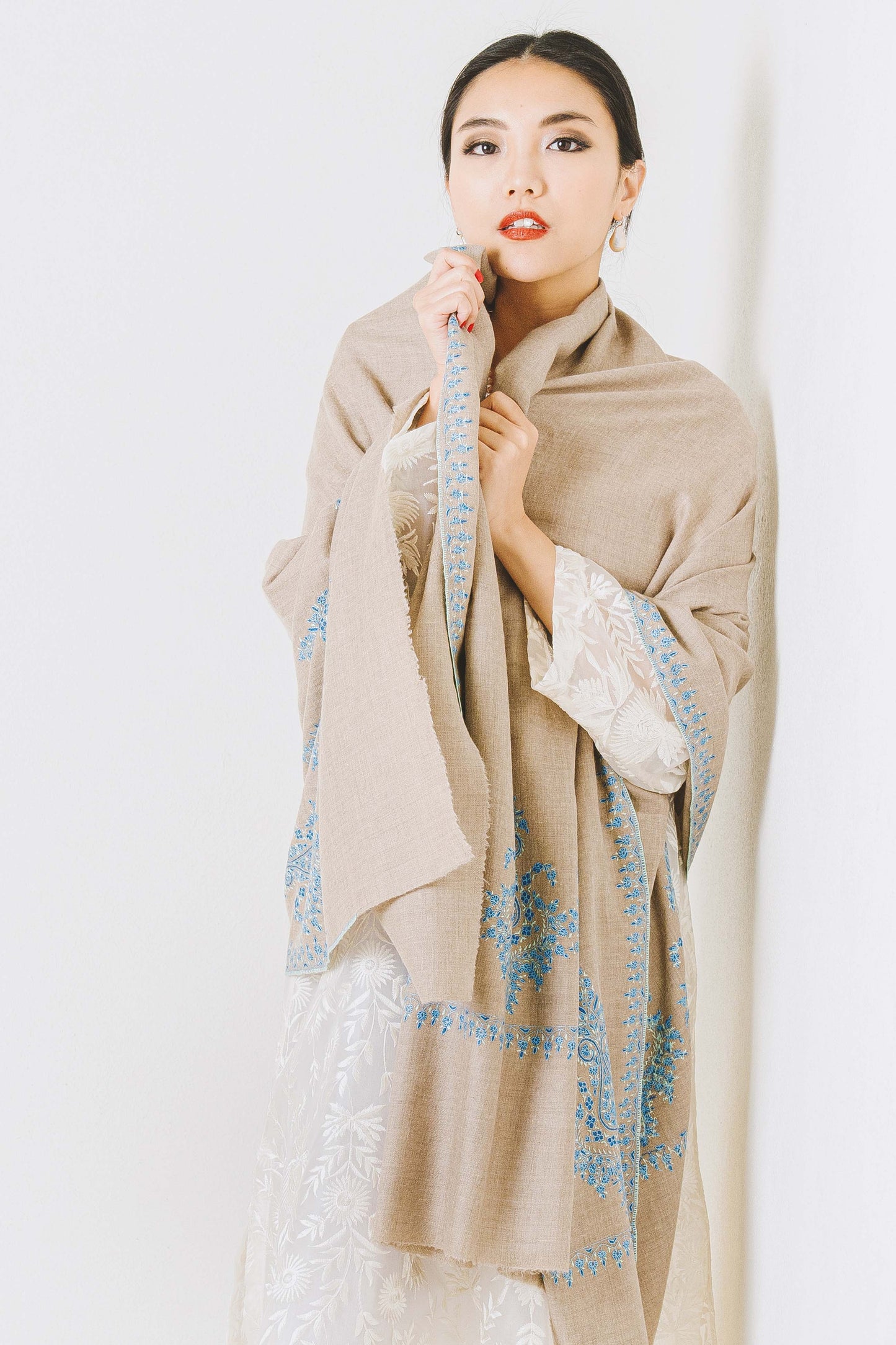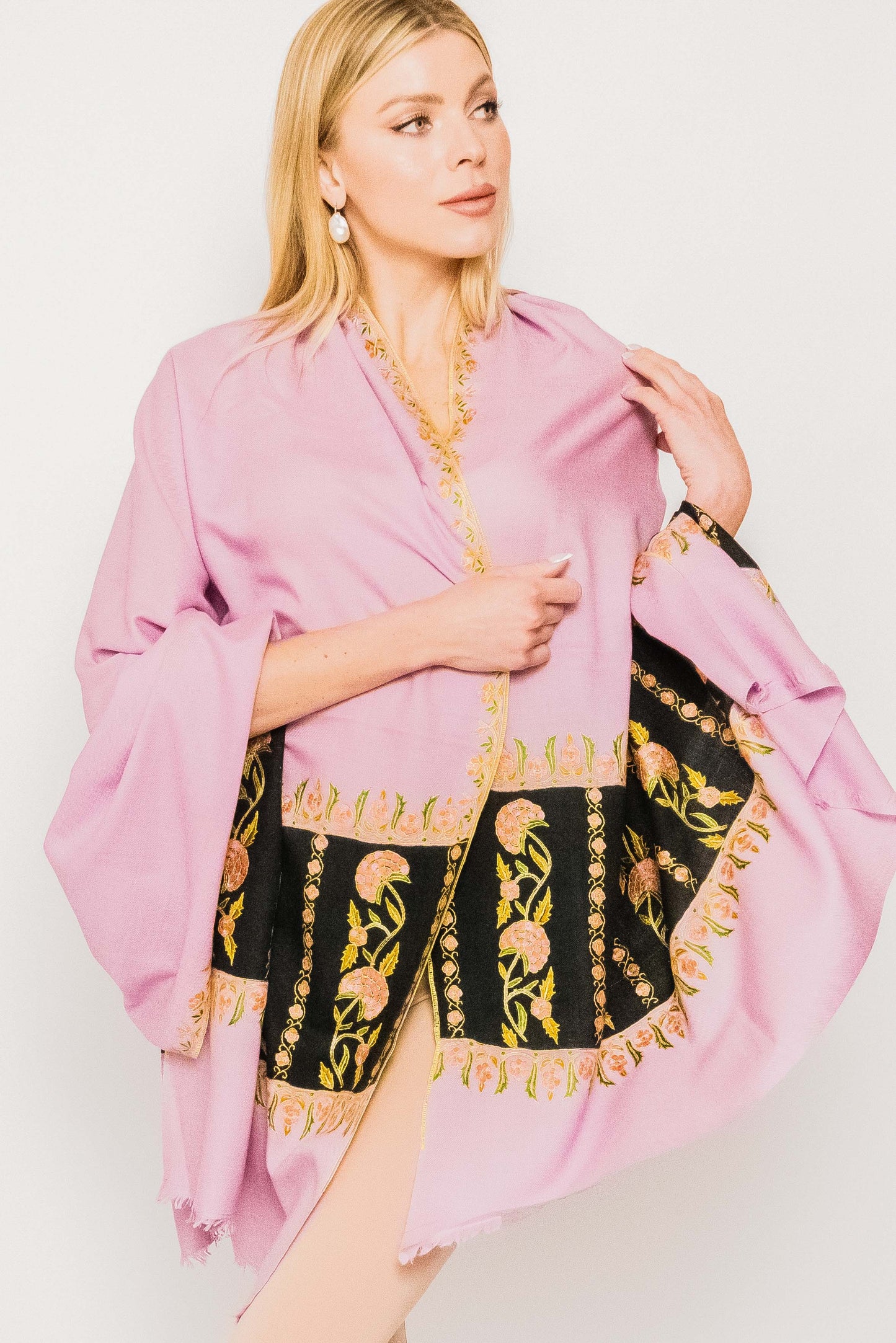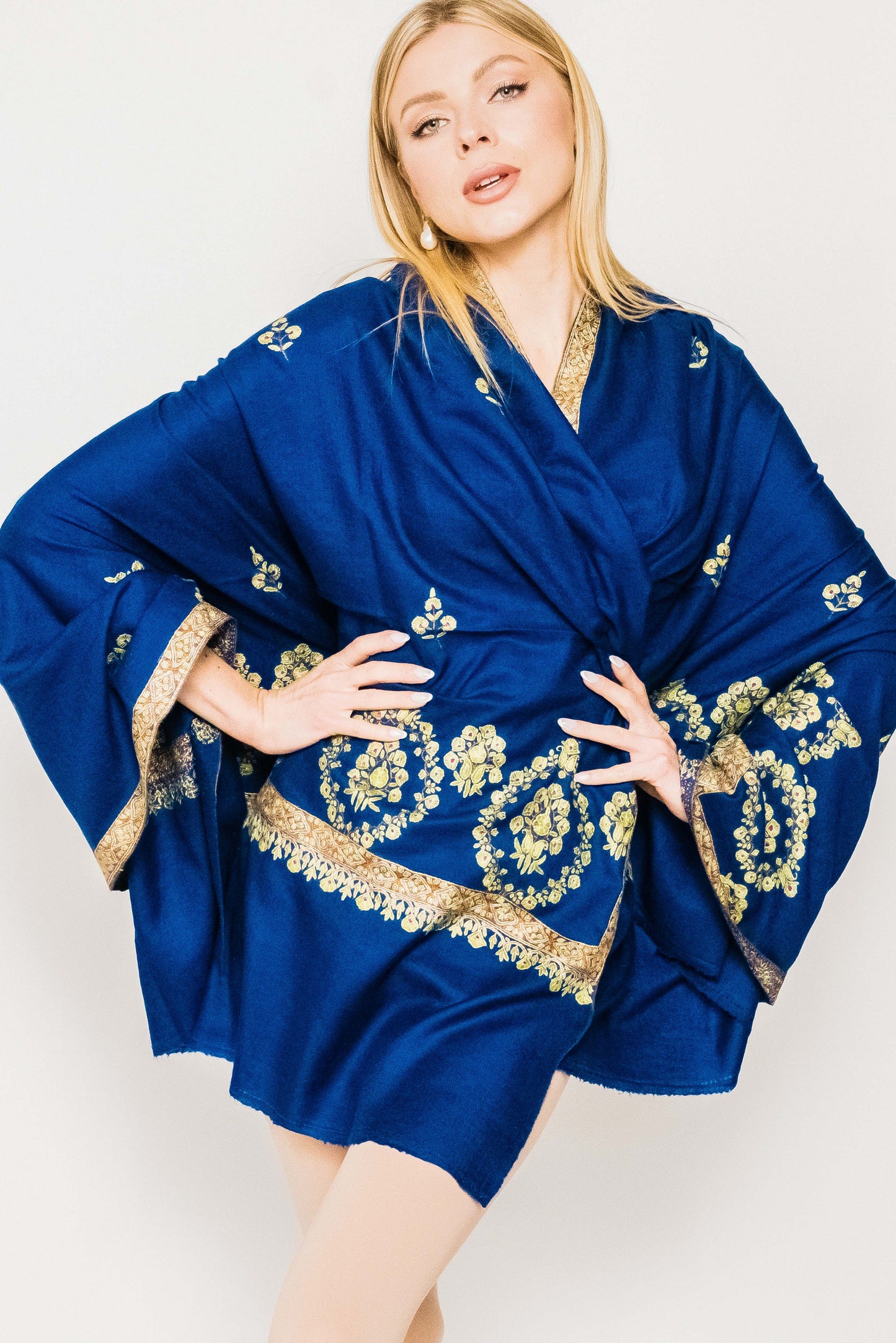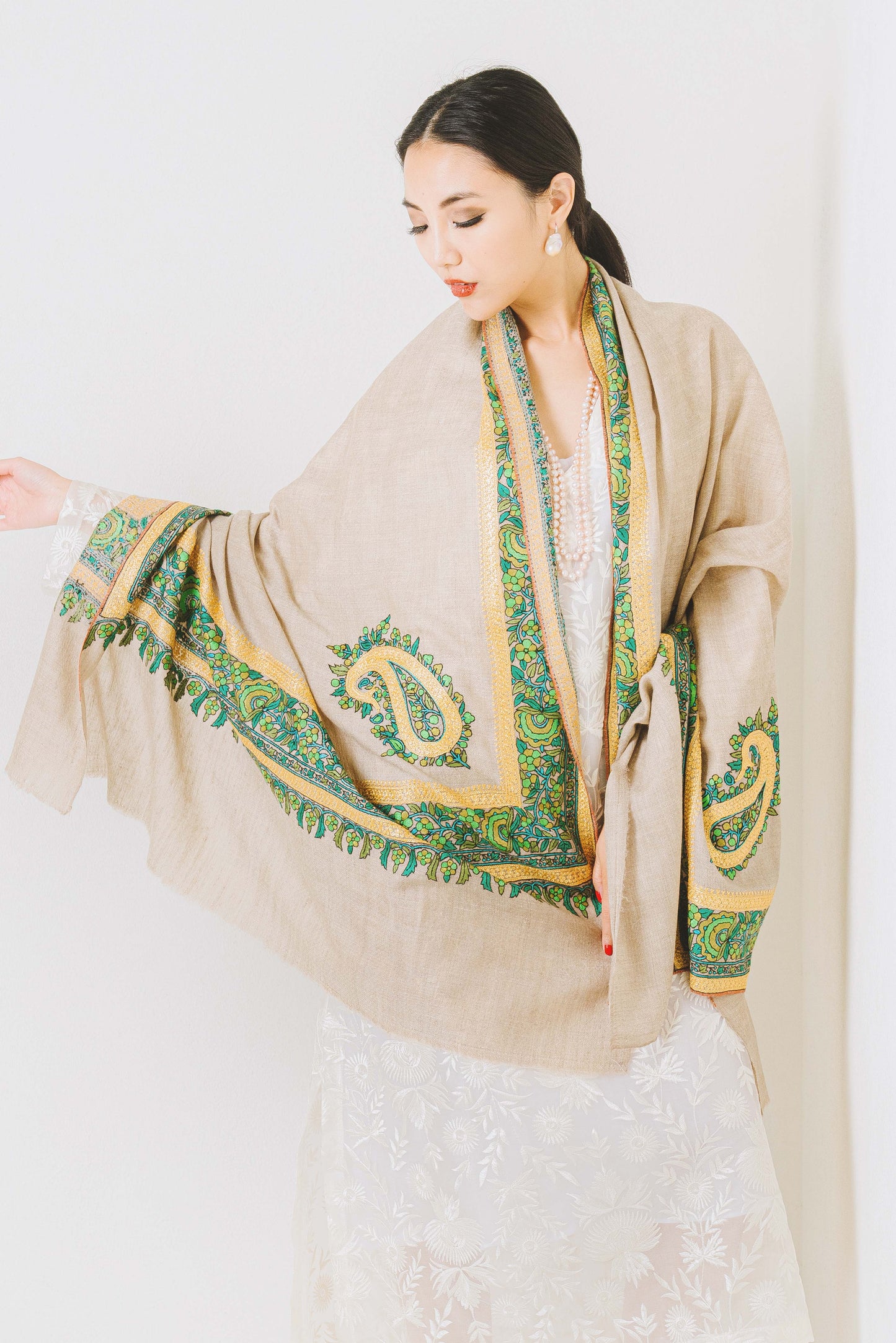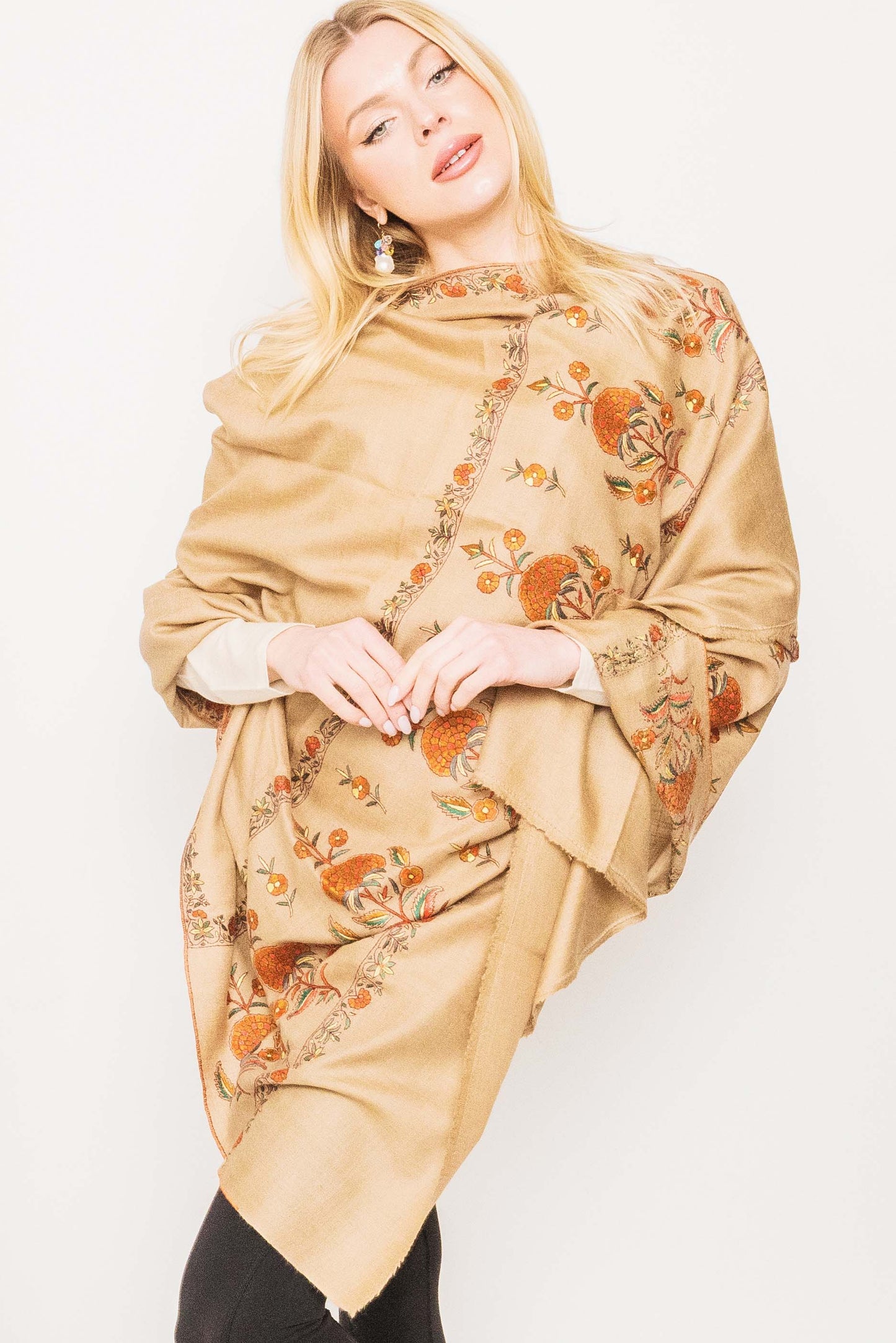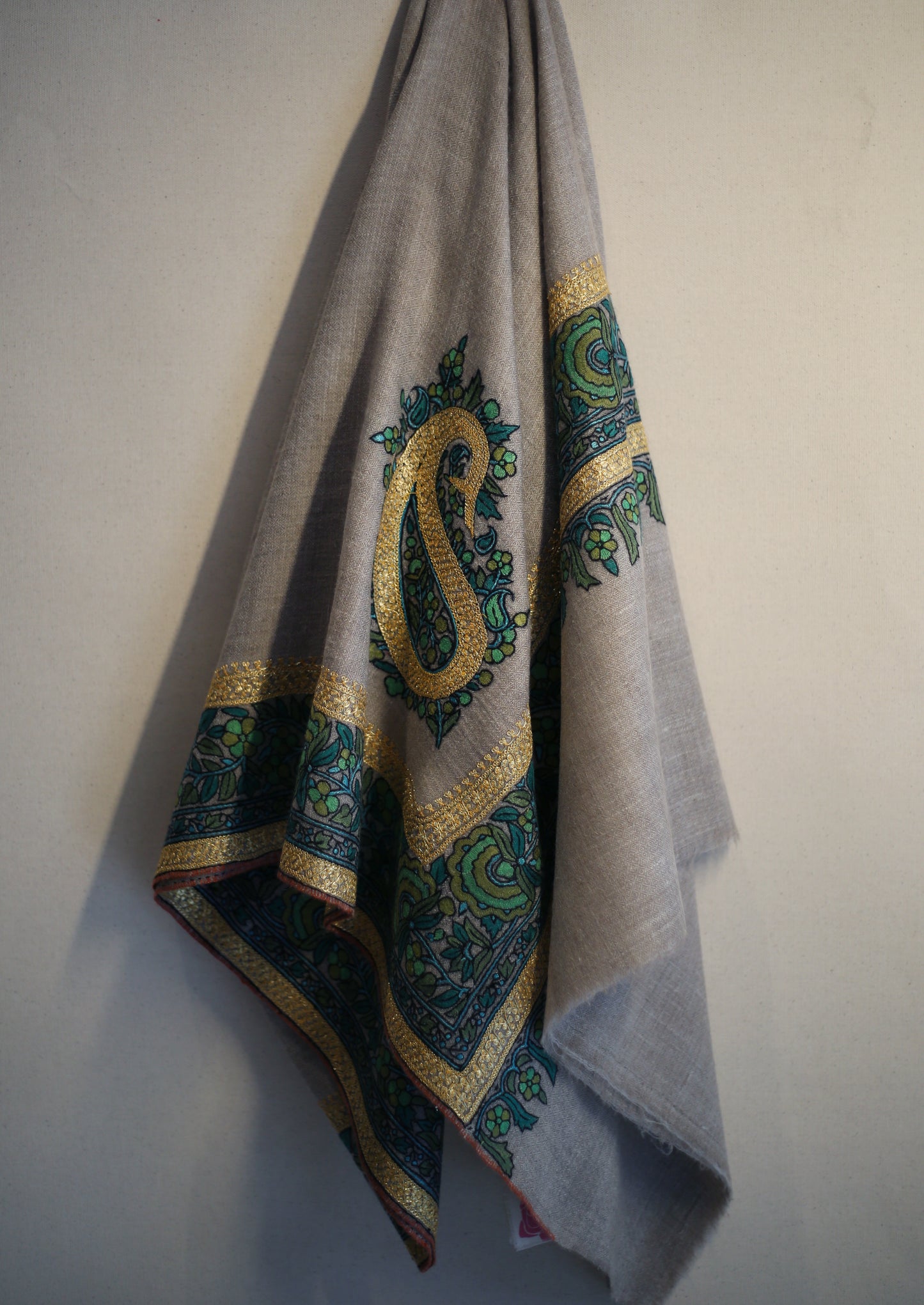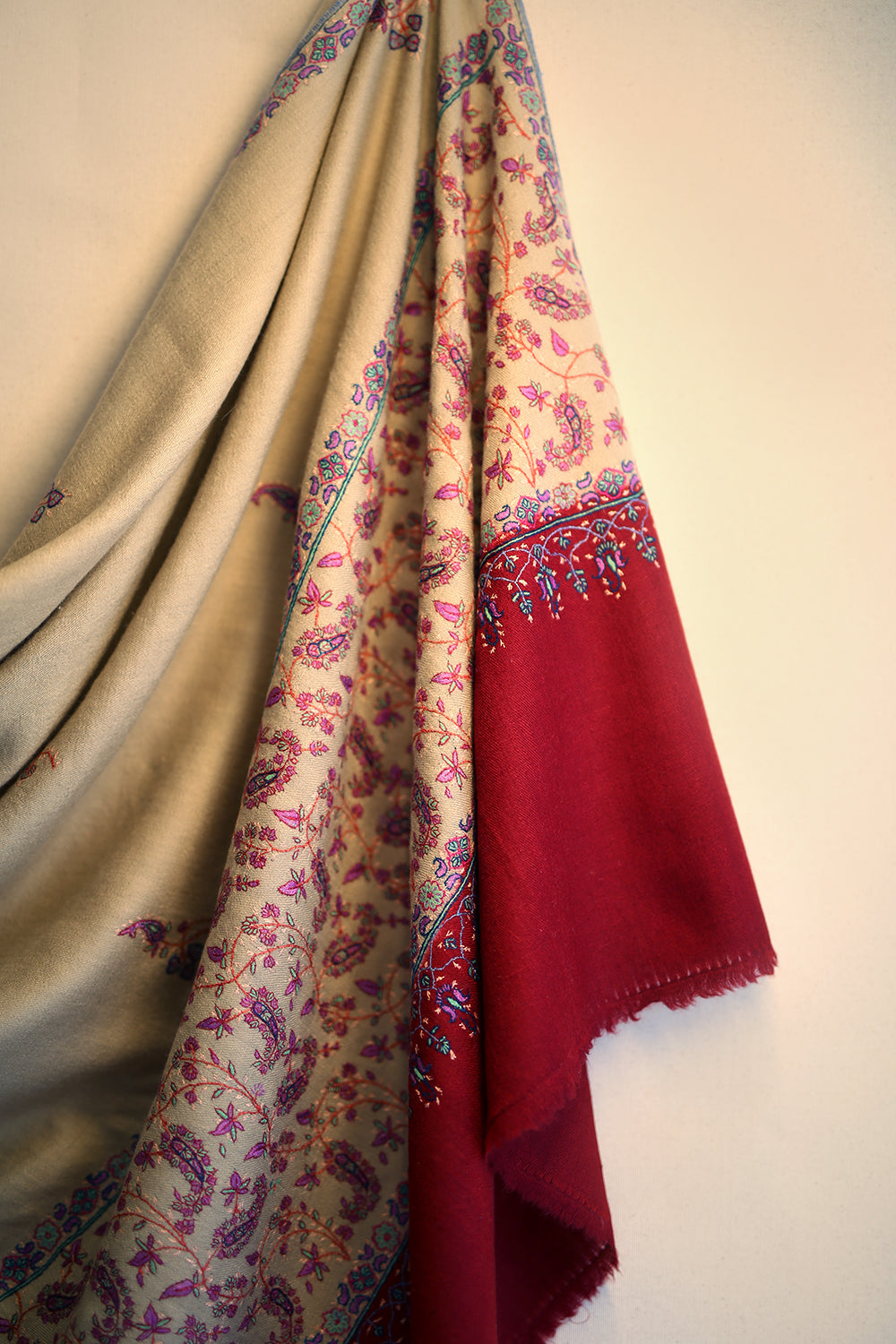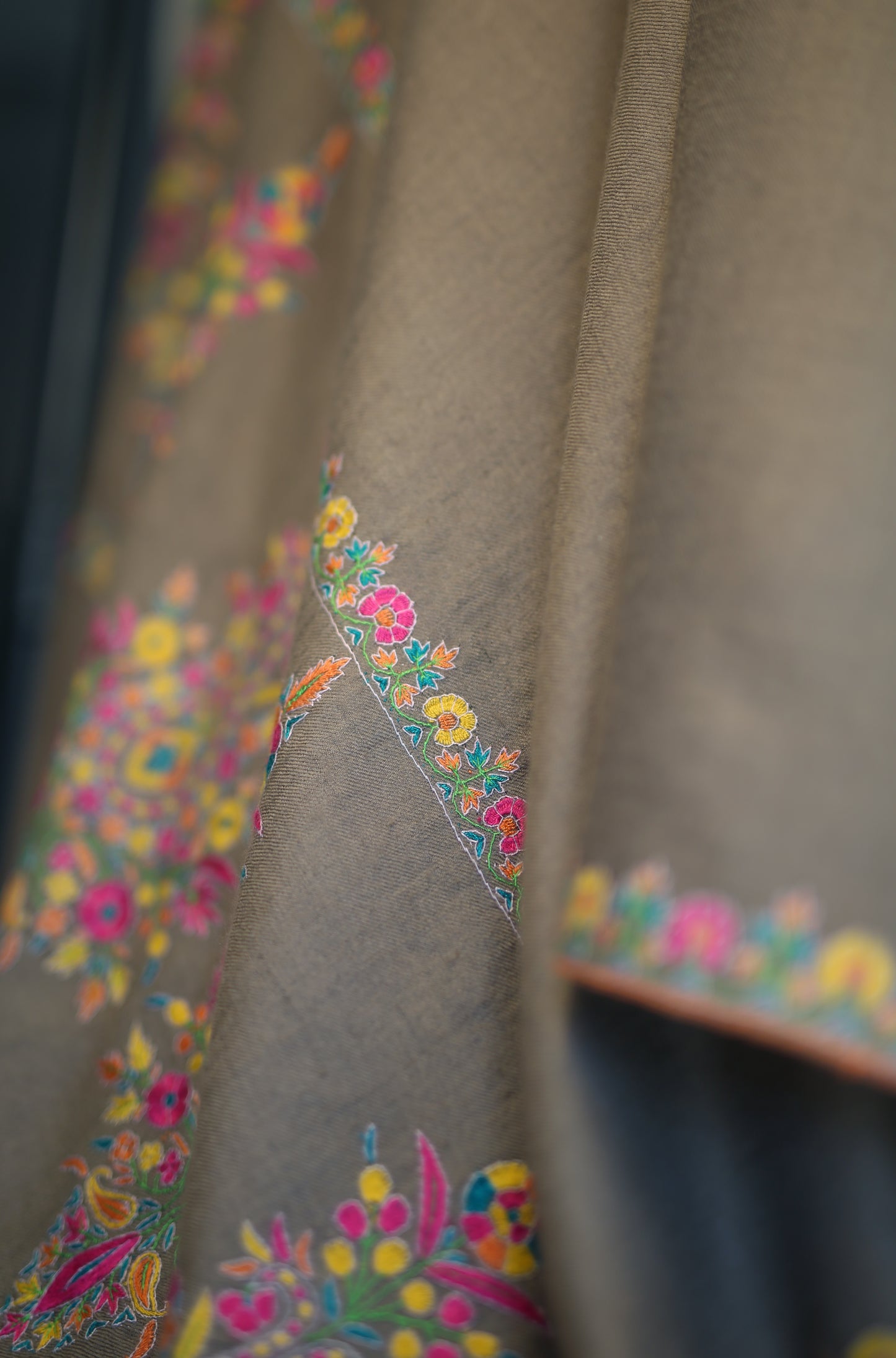 Buy One - Get 1 @ 50% off!
Mix and match from any items in this collection to get the 2nd item at 50% off!