Buy 1 - Get 1 at 50% Off
Get a 2nd item for less! Mix and Match across selected Categories
Regular price
$297.00 USD
Regular price
$297.00 USD
Sale price
$297.00 USD
Unit price
per
Sale
Sold out
Product Description
This exquisite Paisley Scarf is simply a must-have accessory for the fall season. This stunning shawl combines timeless elegance with vibrant colours, creating an exotic and captivating look that will surely turn heads wherever you go.
Designed with intricate attention to detail, the Paisley Scarf features a mesmerizing print that showcases a fusion of bold hues and delicate patterns. Each swirl and curve tells a story of artistry, making this scarf a true work of wearable art.
With a generous size of 100 cm by 200 cm, this scarf offers versatility in styling. You can effortlessly drape it around your shoulders, loop it around your body, or use it as a throw if you feel chilly in the evening. The options are limitless, allowing you to express your unique fashion sense with ease.
Crafted from high-quality materials, this Paisley Scarf is not only soft to the touch but also durable, ensuring it withstands the test of time. Its lightweight and breathable nature make it perfect for transitional weather, adding an extra layer of warmth when needed without feeling heavy or bulky.
The Paisley Scarf is a statement piece that effortlessly elevates any outfit, be it casual or formal. Pair it with a simple jeans-and-tee ensemble for a pop of colour, or complement your evening attire with its enchanting design. Its versatility and charm make it suitable for various occasions, from a leisurely stroll in the park to a sophisticated social gathering.
Treat yourself or surprise a loved one with this stunning Paisley Scarf, a stylish accessory that exudes confidence and beauty. Embrace the fall season in all its glory with this captivating shawl that will undoubtedly become a cherished addition to your wardrobe.
Details Printed
Size 100 cm x 200 cm 
Share
View full details of this offer here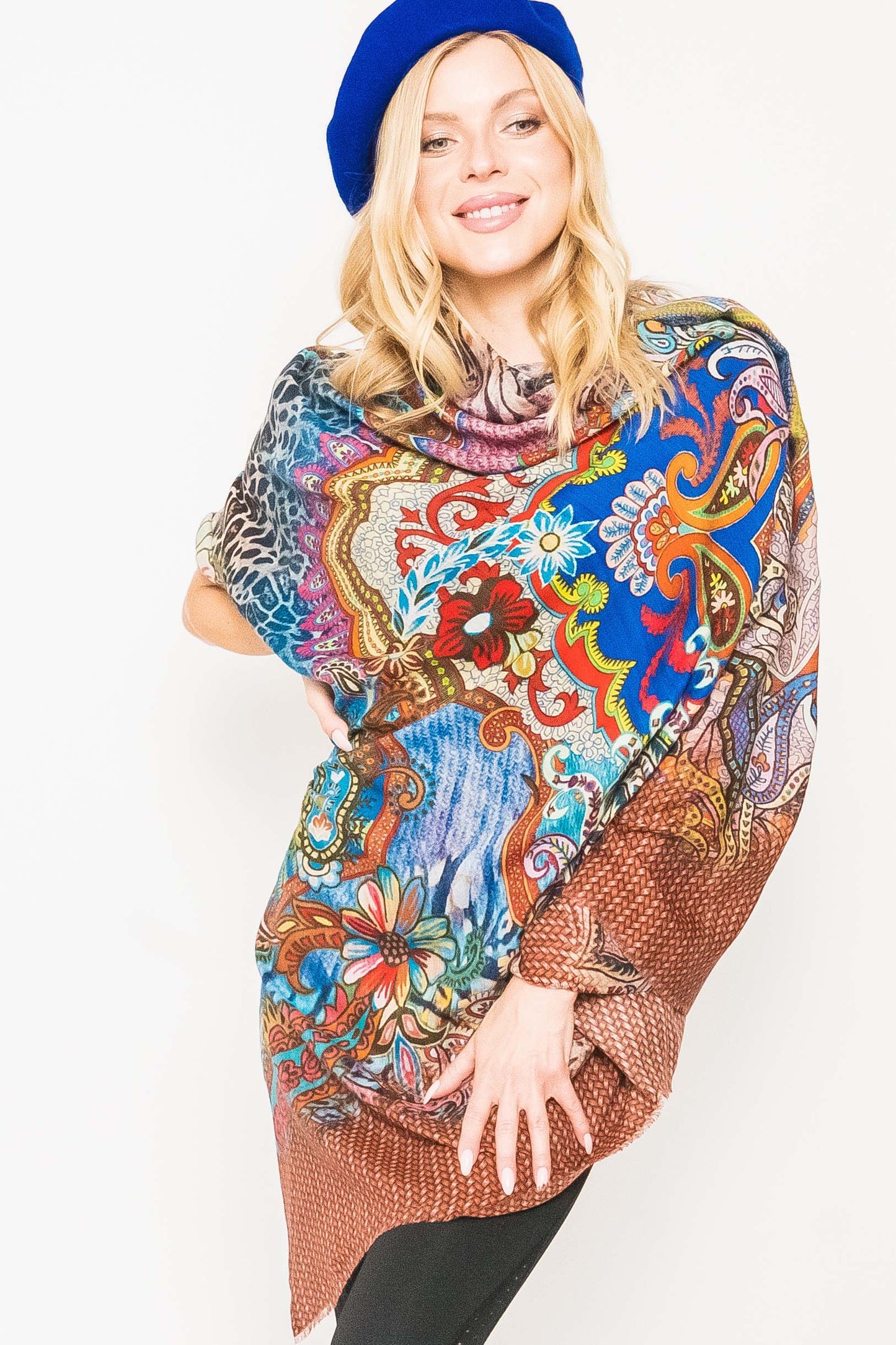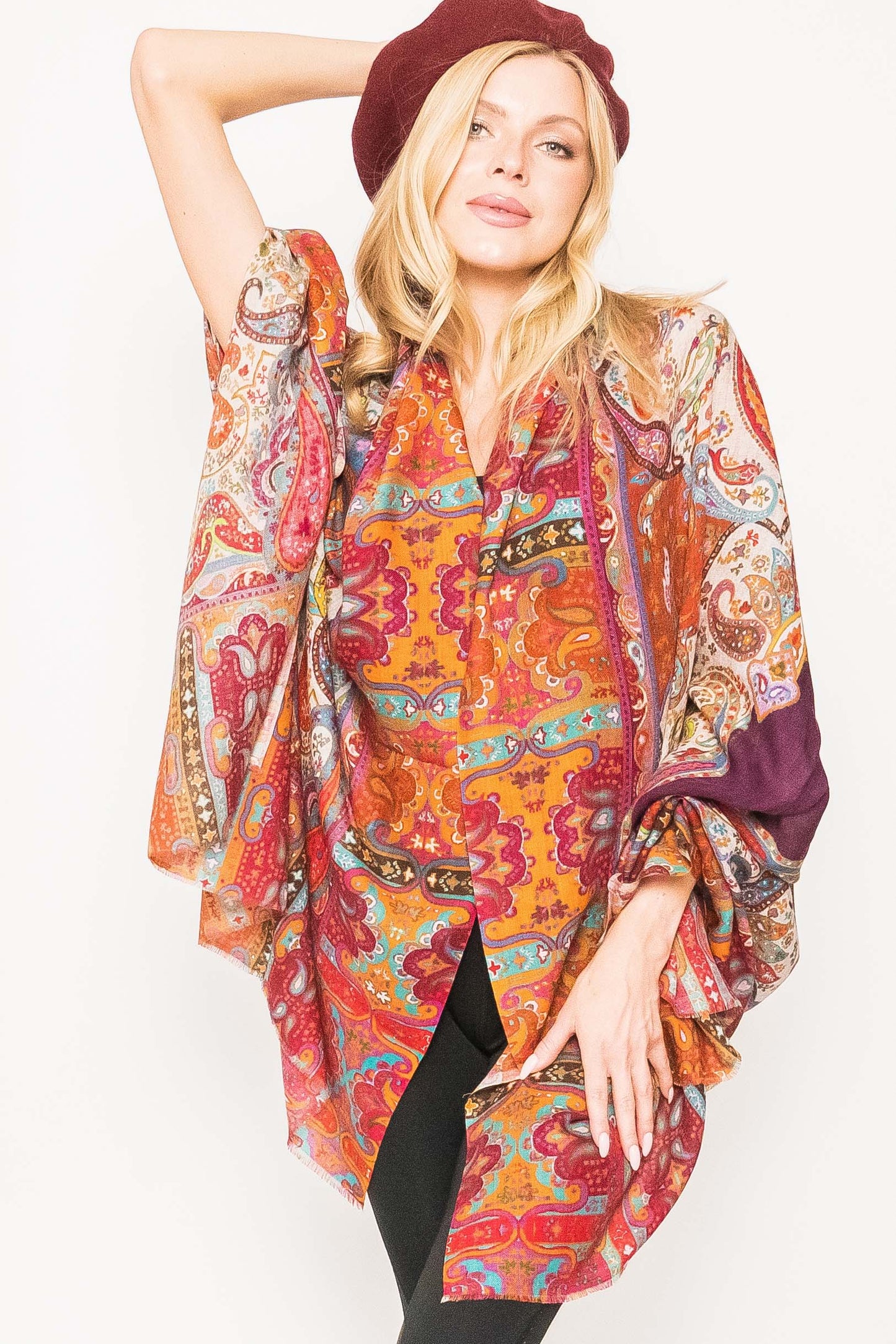 Buy One - Get 1 @ 50% off!
Mix and match from any items in this collection to get the 2nd item at 50% off!