Buy 1 - Get 1 at 50% Off
Get a 2nd item for less! Mix and Match across selected Categories
Regular price
$147.00 USD
Regular price
$147.00 USD
Sale price
$147.00 USD
Unit price
per
Sale
Sold out
Product Description
Elevate your fashion game and leave a lasting impression wherever you go with this exquisite piece that seamlessly merges tradition and contemporary allure. 
The Paisley Shawl boasts a luxurious composition of fine, lightweight wool that drapes gracefully over your shoulders. Crafted with the utmost care, it embraces you in a gentle caress, creating an alluring silhouette that commands attention. 
A notable feature of our exquisite Paisley Shawl is its frayed edge, meticulously designed to add a touch of contemporary flair. The frayed edges are skilfully crafted, creating a subtle contrast against the paisley pattern, elevating the shawl's overall aesthetic. This captivating detail serves as a modern reinterpretation of a classic design, allowing you to make a bold statement while maintaining an air of sophistication.
Envelop yourself in the allure of our exquisite Paisley Shawl, a mesmerizing pattern that has captivated fashion connoisseurs for centuries. Its intricate motifs, inspired by the rich tapestry of art, exude an air of refinement. Each delicately woven thread tells a story, weaving together elegance and tradition.
Whether you choose to pair it with an elegant evening gown or drape it effortlessly over a chic ensemble, the Paisley Shawl will undoubtedly become the centerpiece of your wardrobe. Its versatility knows no bounds, effortlessly transitioning from season to season, from day to night.
Indulge in opulence with our Paisley Shawl, a testament to timeless elegance and meticulous craftsmanship. With its captivating paisley motifs and carefully frayed edges, this accessory is a true embodiment of refined style. 
Details Wool - Frayed Edge
Size 69cm + 210 cm
Composition 100% Wool
Care Instructions Dry Clean
Share
View full details of this offer here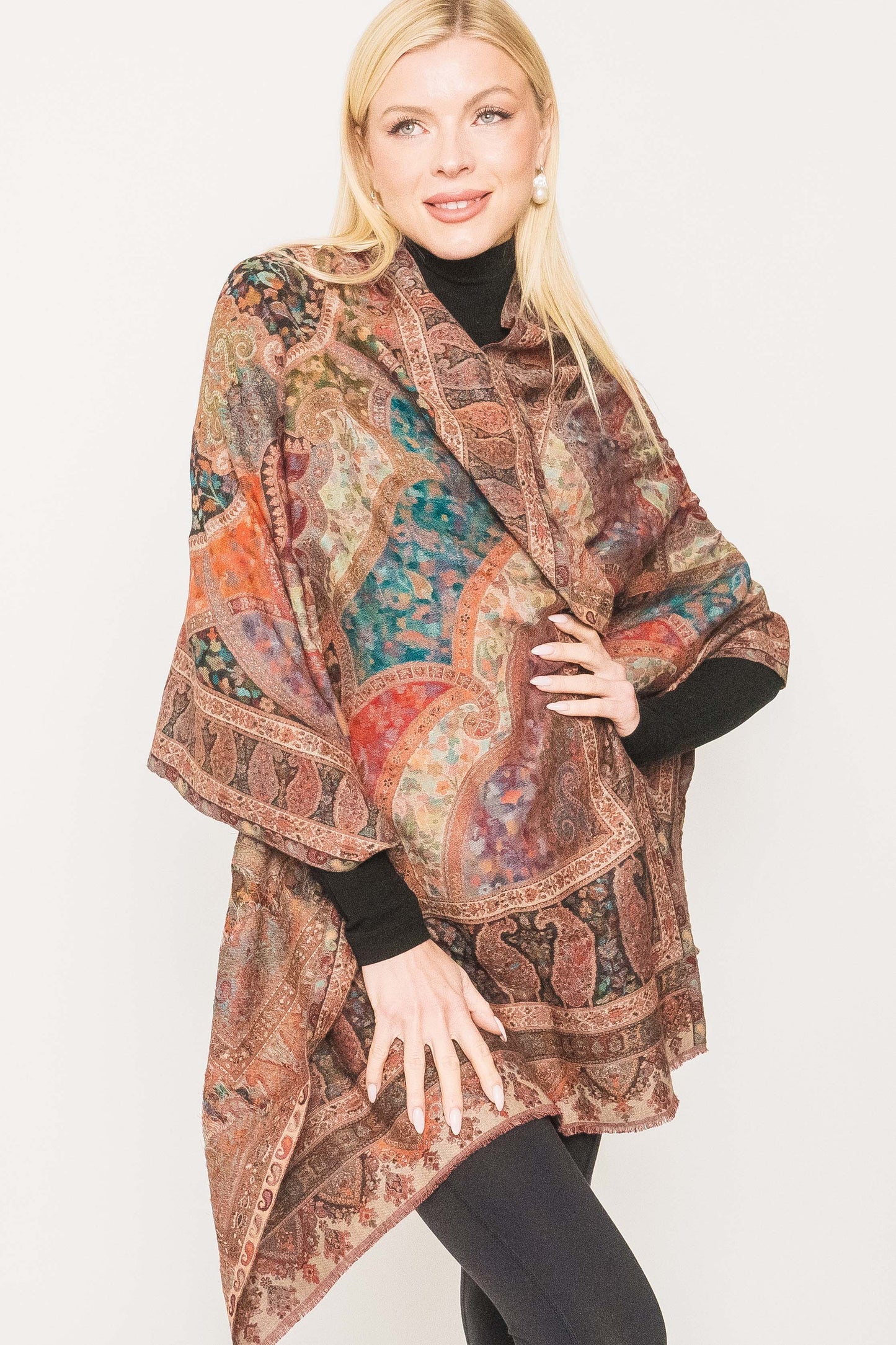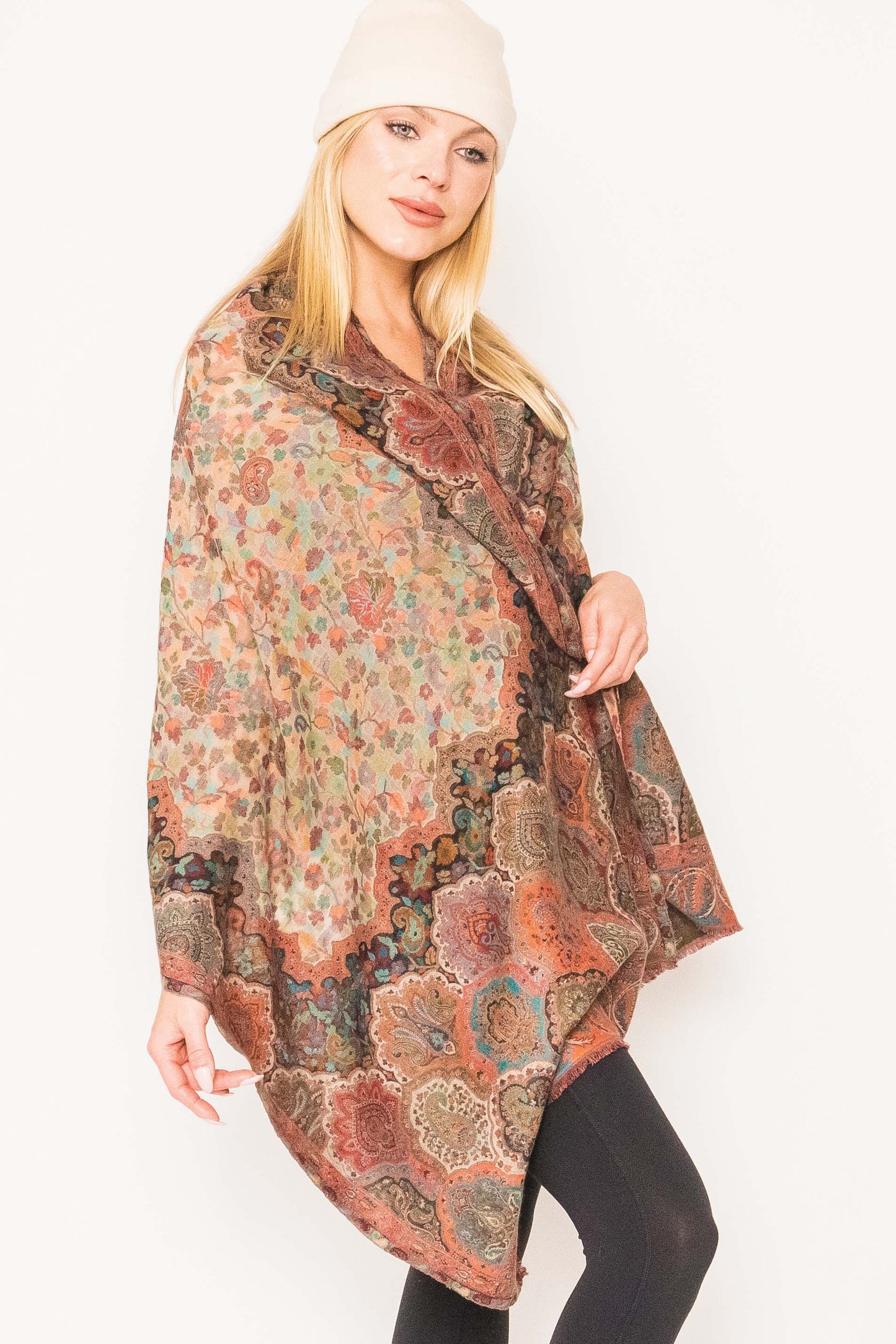 Buy One - Get 1 @ 50% off!
Mix and match from any items in this collection to get the 2nd item at 50% off!