Buy 1 - Get 1 at 50% Off
Get a 2nd item for less! Mix and Match across selected Categories
Regular price
$147.00 USD
Regular price
$147.00 USD
Sale price
$147.00 USD
Unit price
per
Sale
Sold out
Product Description
Embrace the allure of luxurious style with our Colourful Printed Silk Scarf – the perfect gift for yourself or a loved one who appreciates the finer things in life. Crafted from the finest silk, this luxurious accessory is designed to match your impeccable style.
The vibrant, eye-catching prints instantly breathe life into any outfit, making it a must-have accessory for those seeking a touch of sophistication. Wrap it around your neck, drape it over your shoulders, or tie it in a playful knot – this versatile scarf effortlessly exudes timeless charm and allure.

Measuring at a versatile 50 cm by 200 cm, our Colourful Printed Silk Scarf offers ample coverage to showcase its stunning design. The meticulous craftsmanship involved in silk production contribute to its exclusivity, making it a symbol of status and refinement.
The lightweight fabric delicately floats around you, creating an ethereal aura as you grace any occasion. Whether you're attending a garden party or strolling along the beach, this scarf ensures you're always the centre of attention. The silky texture caresses your skin, providing a sensuous and luxurious feel that complements the overall appeal of this captivating accessory.

When it comes to care, we understand that preserving the beauty of your scarf is of utmost importance. To maintain its pristine condition, we recommend dry cleaning only. This ensures that the fabric's delicate fibres and vibrant hues remain intact, allowing you to benefit from the splendour of this Colourful Printed Silk Scarf for years and years. You'll never get tired of it.
Let your inner flirtatious charm shine through with this irresistible statement piece.

Details Printed
Size 50 cm by 200 cm
Composition Silk
Care Instructions Dry Clean

Share
View full details of this offer here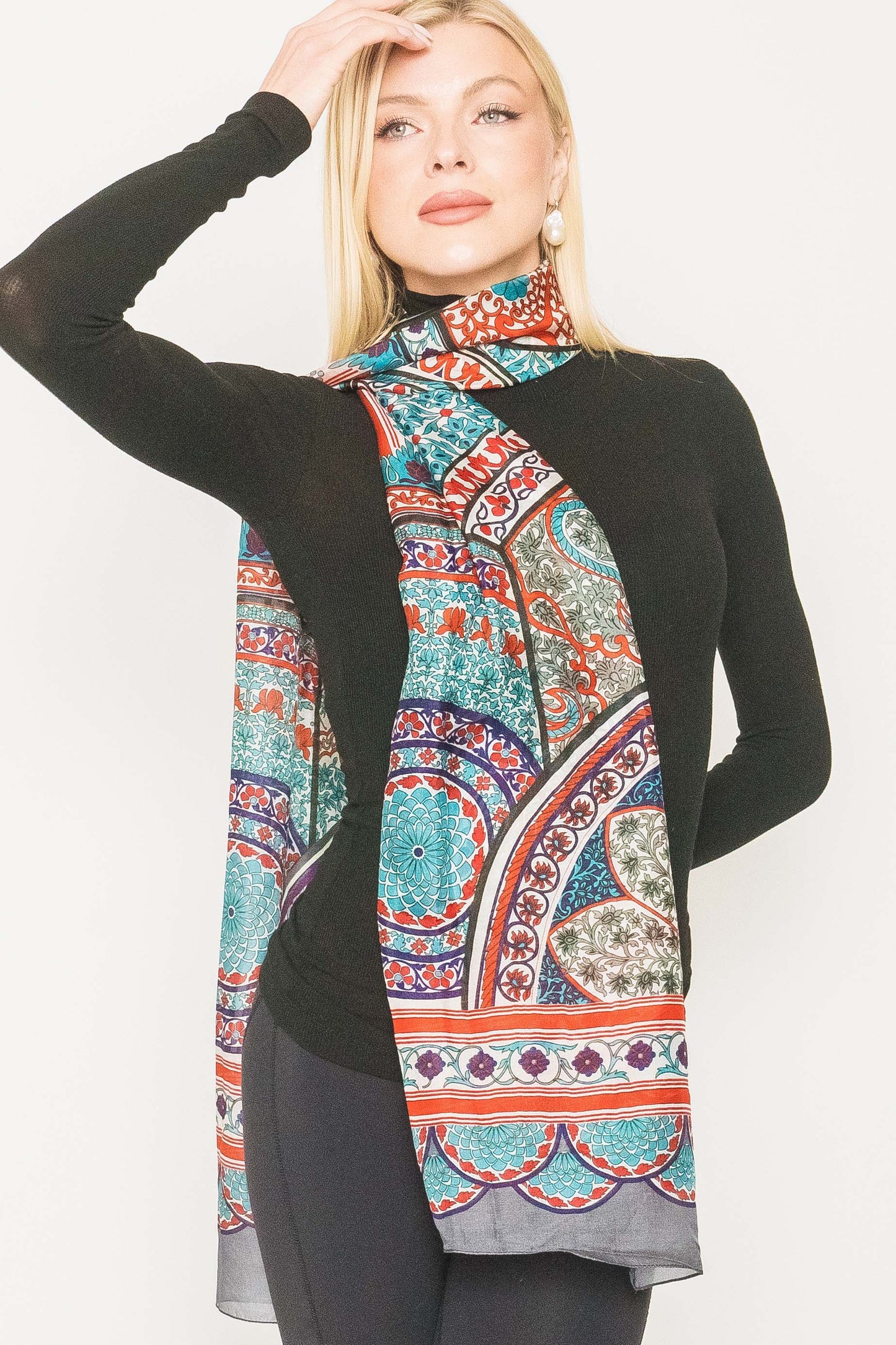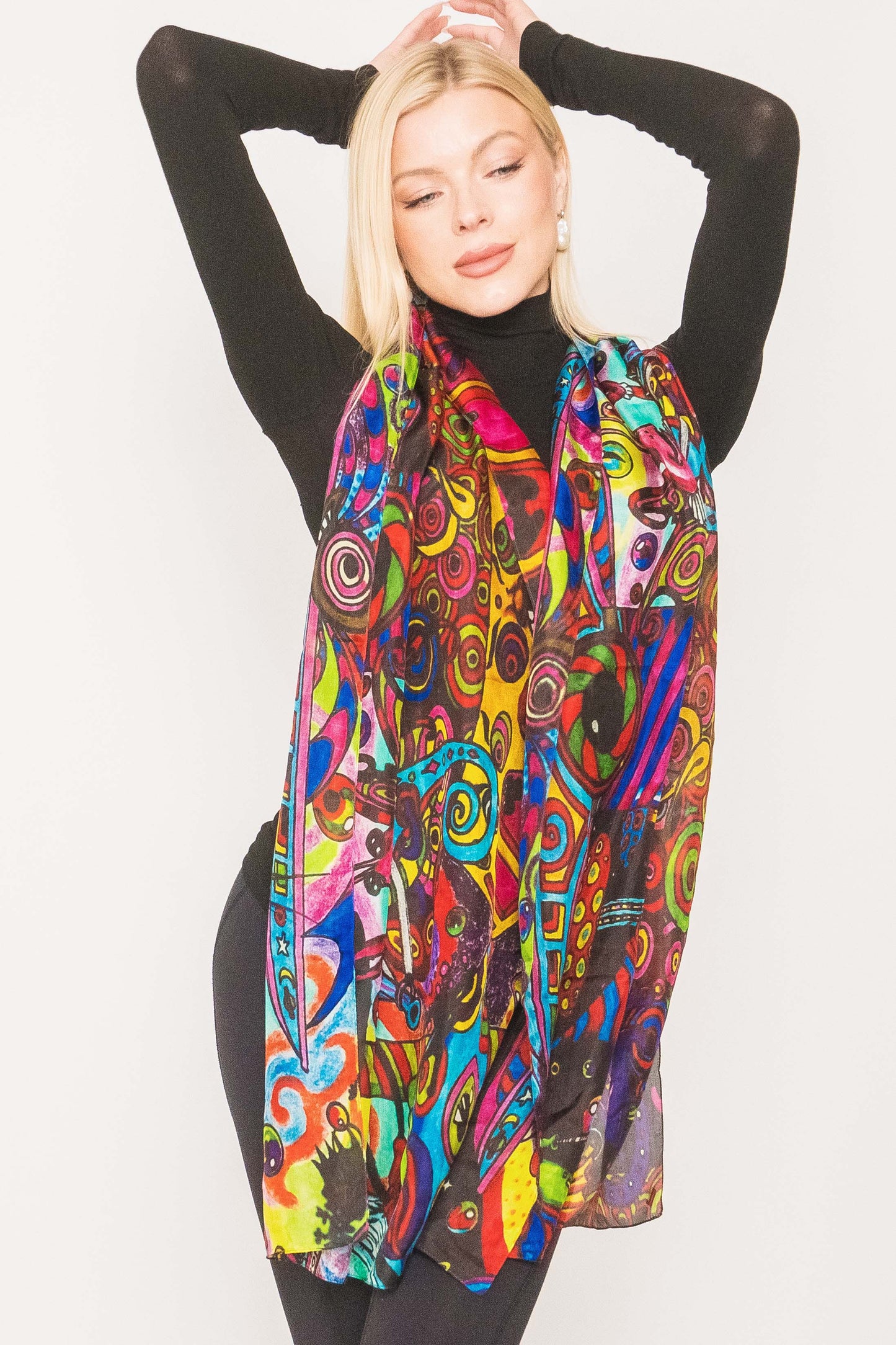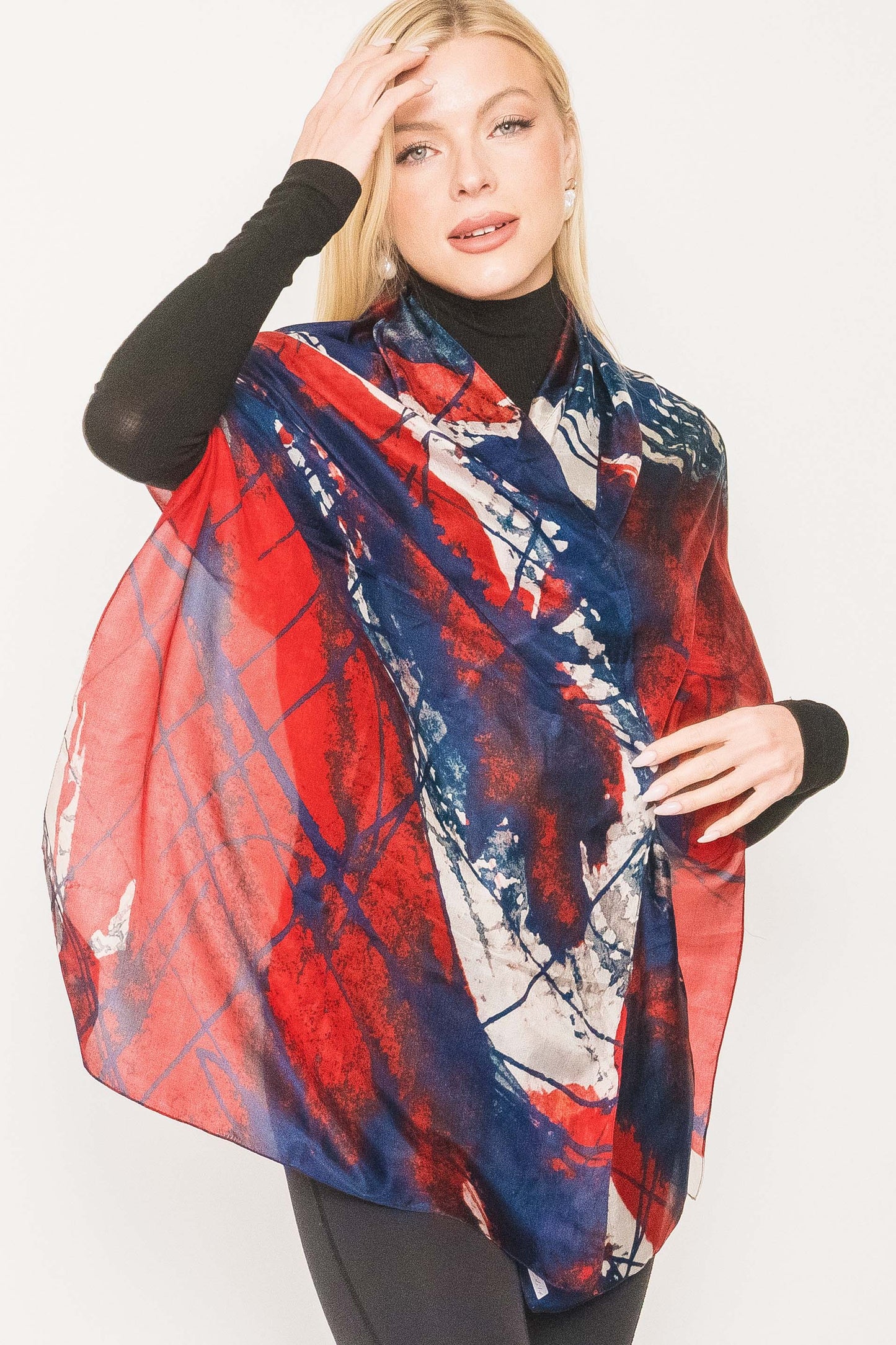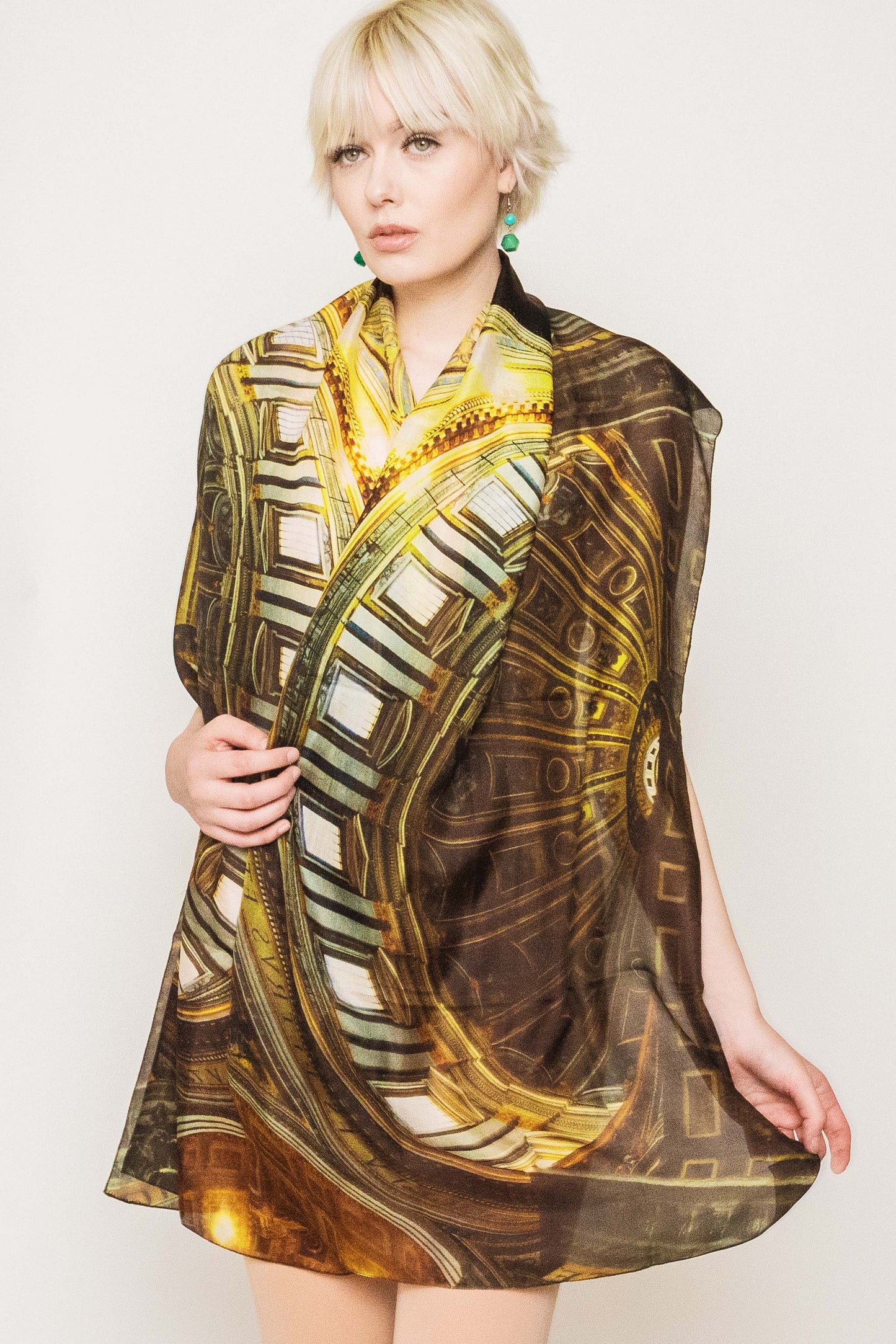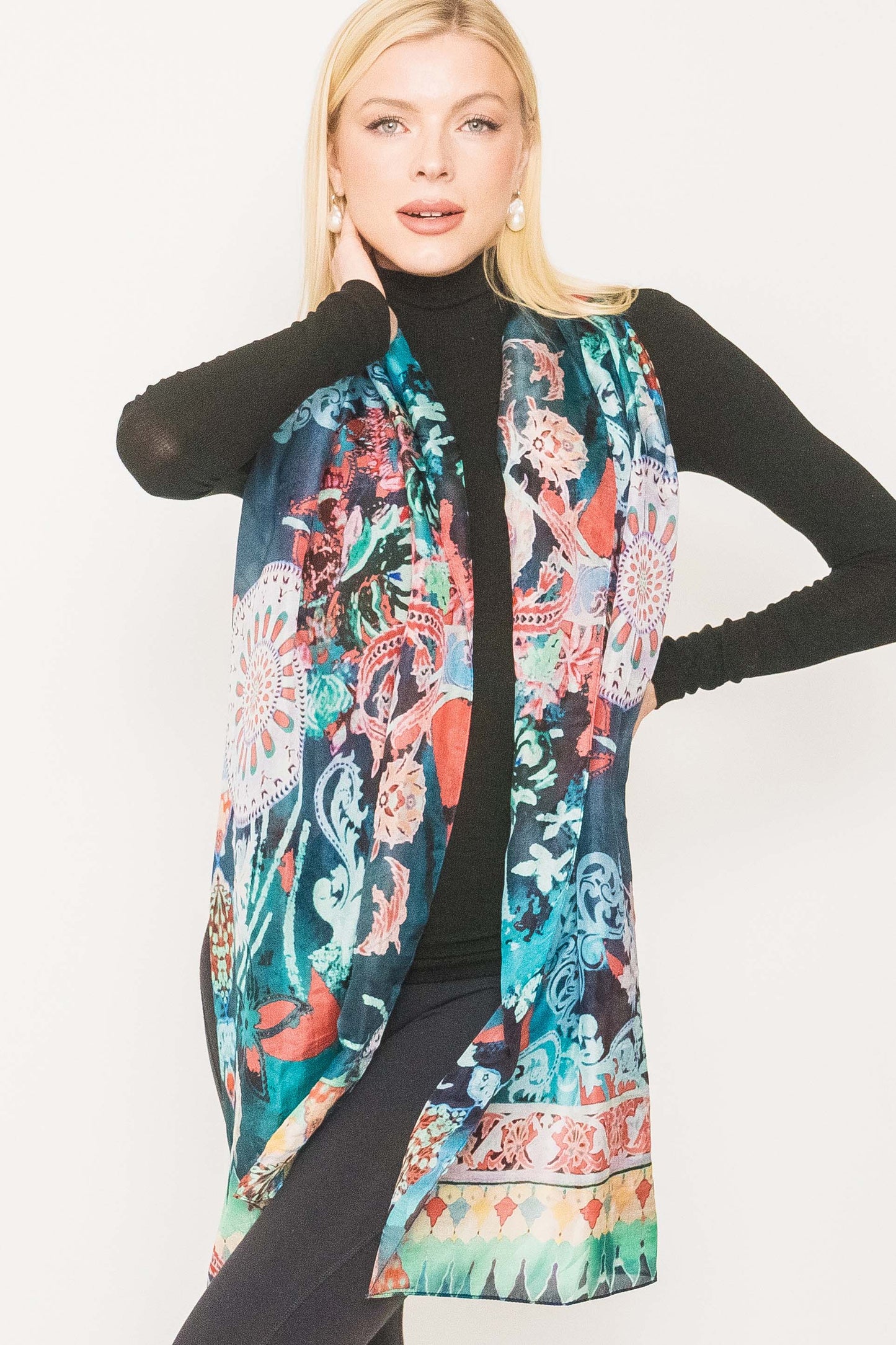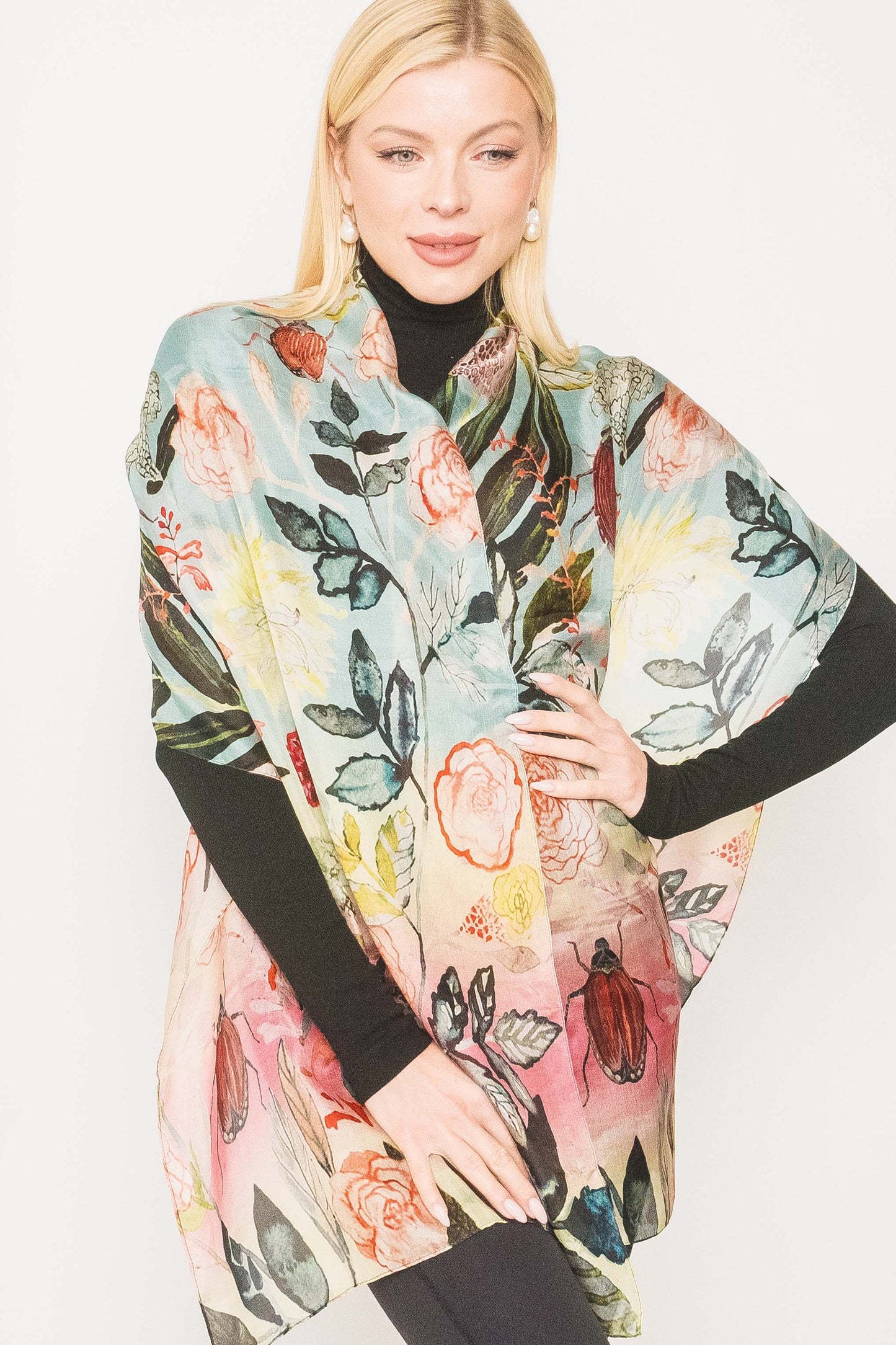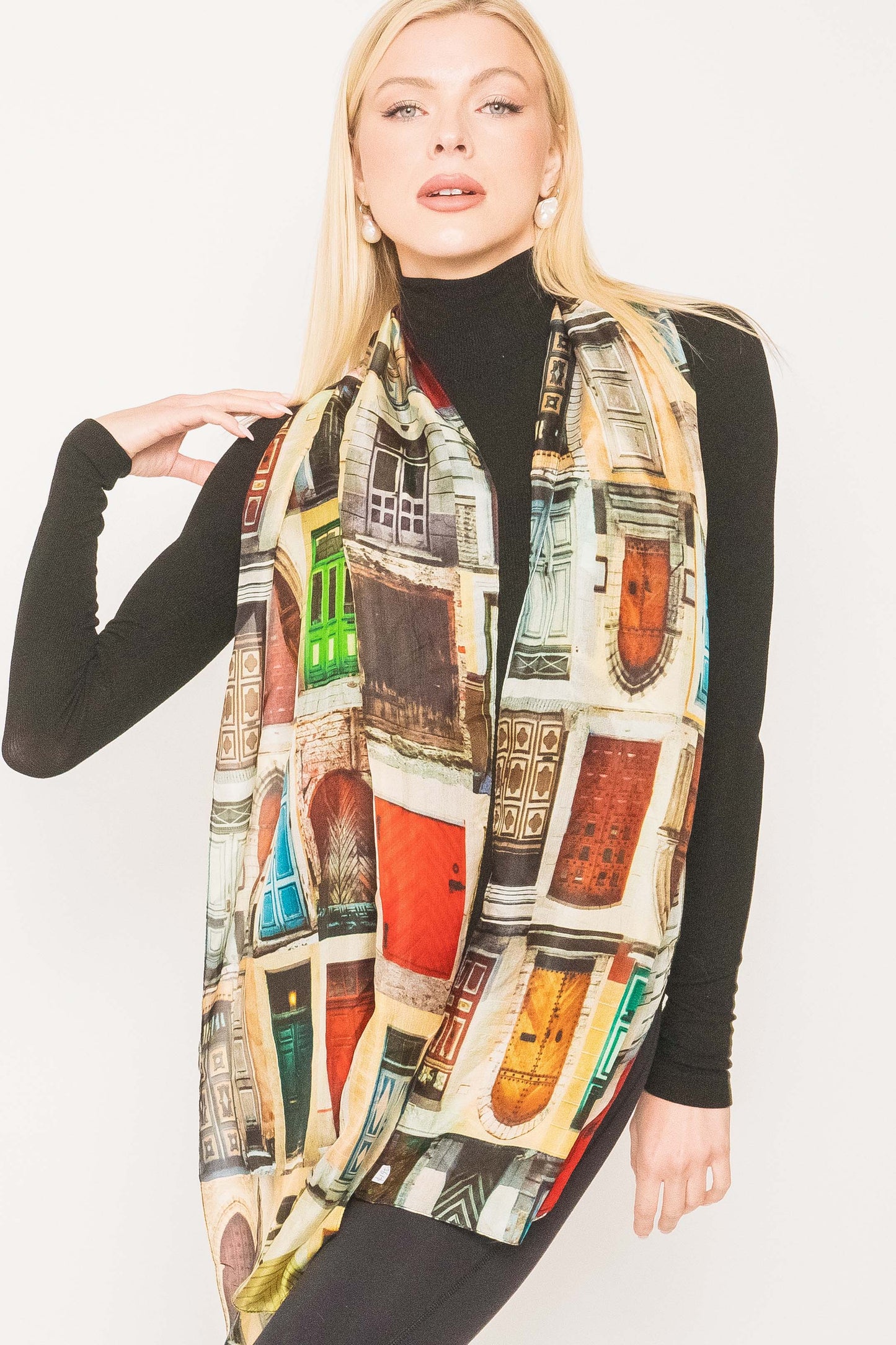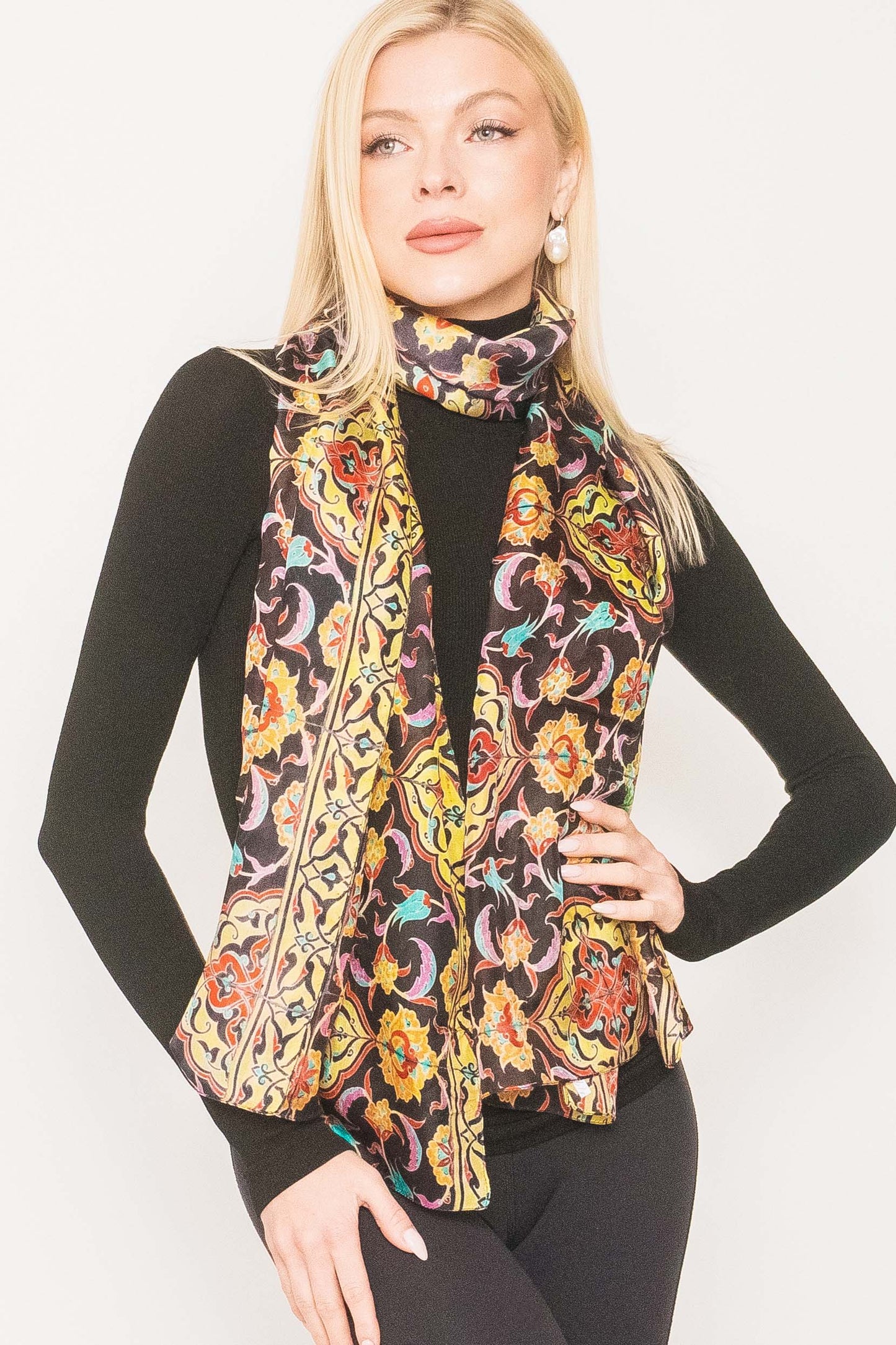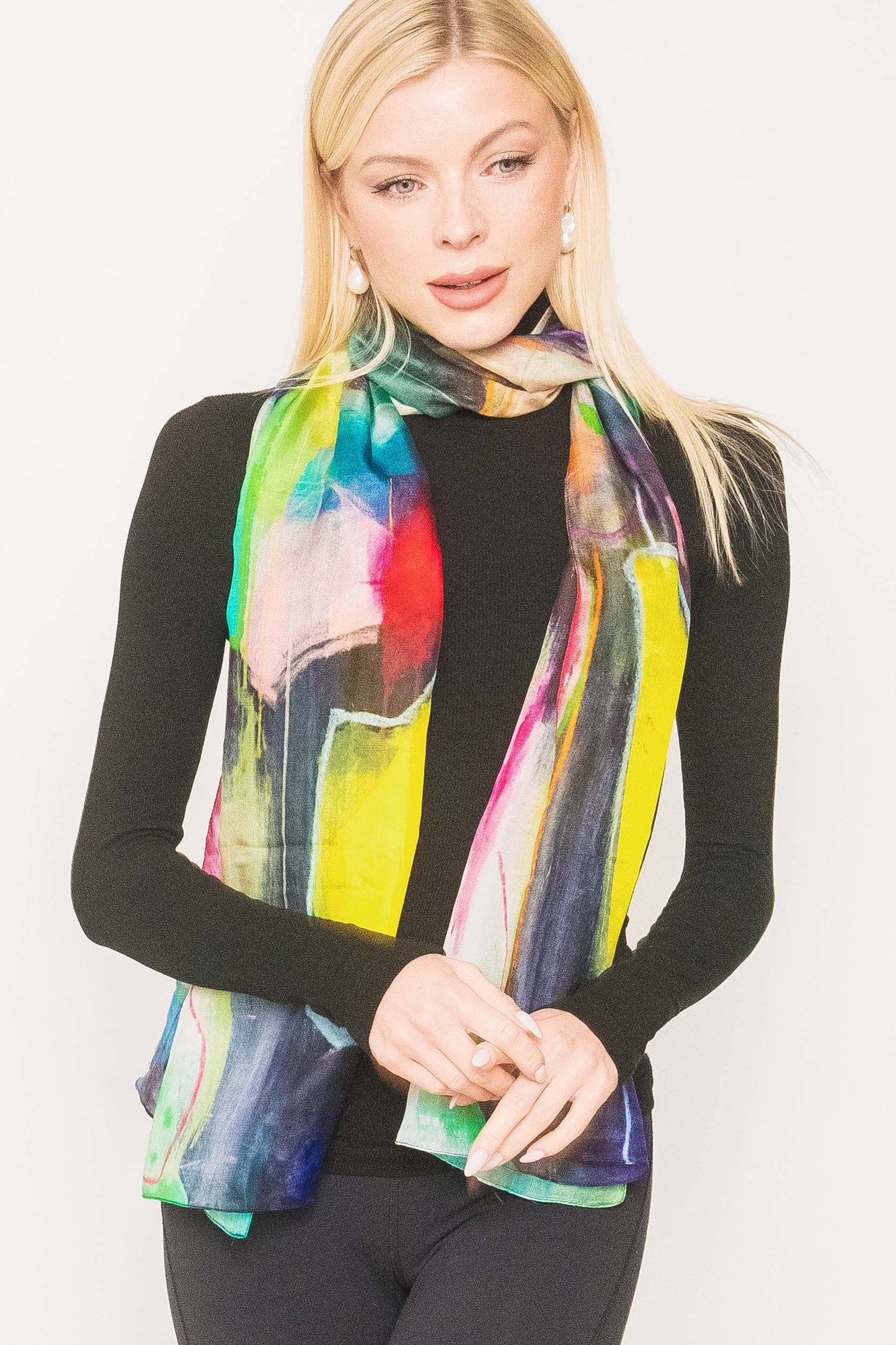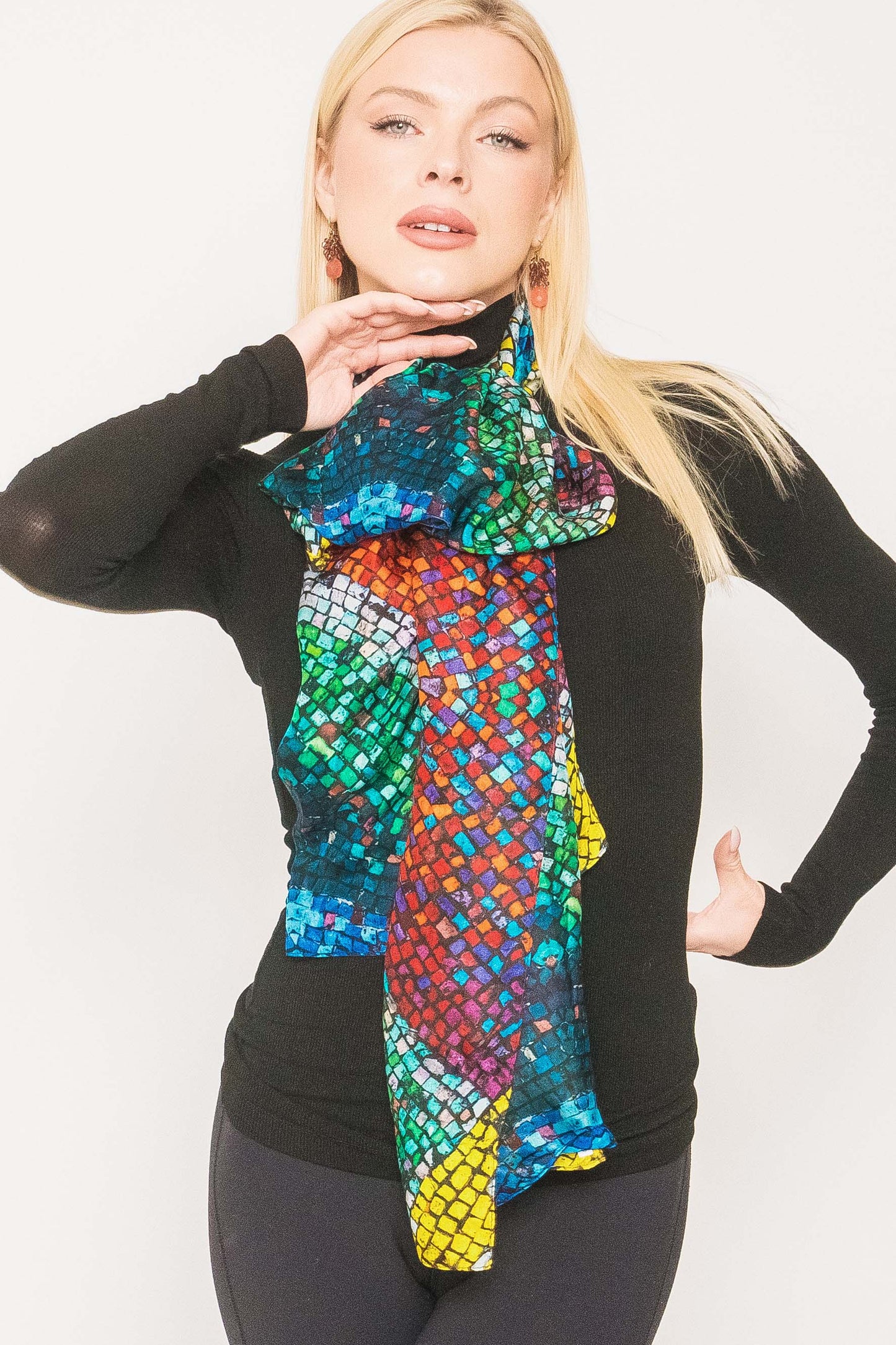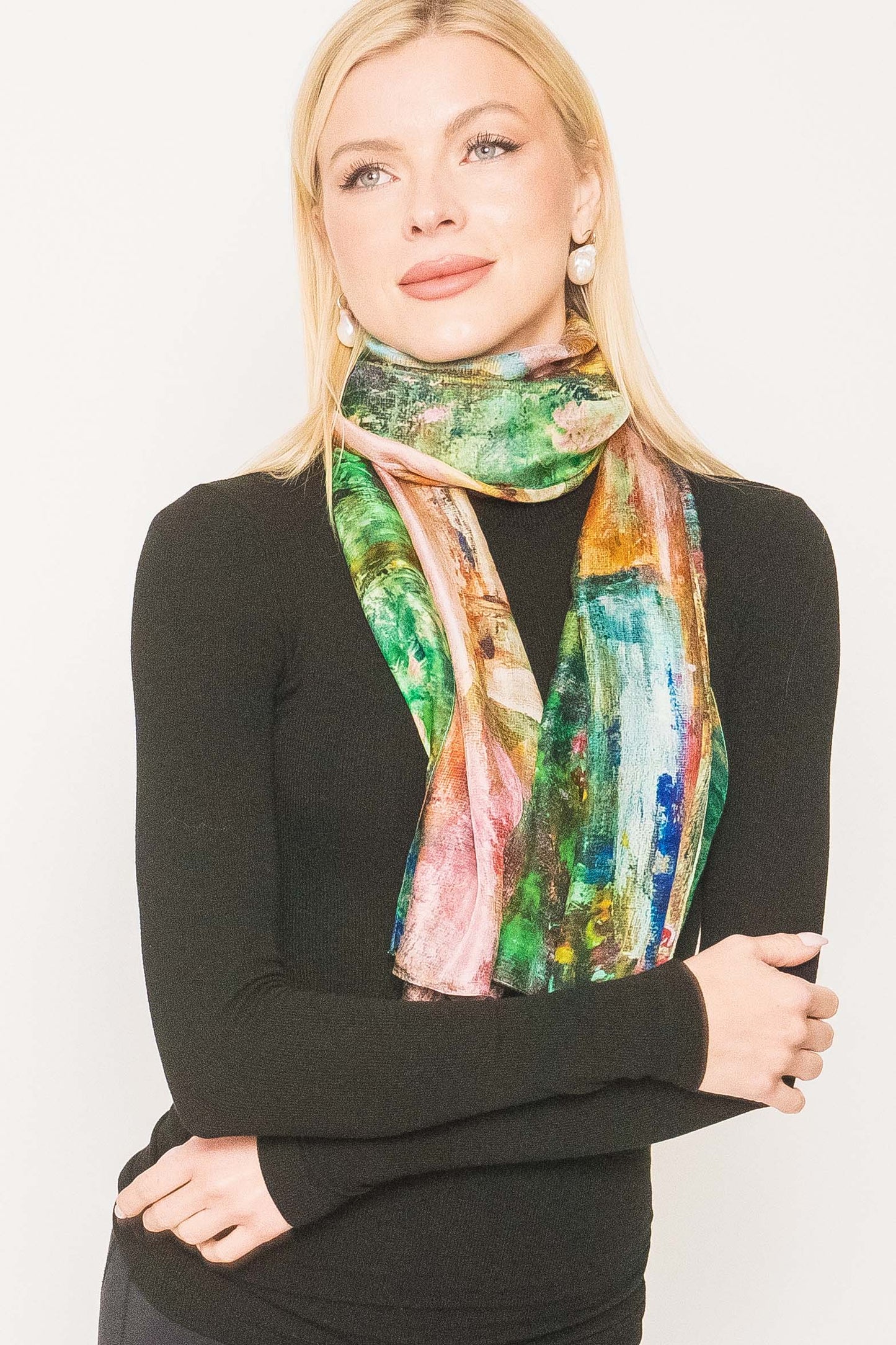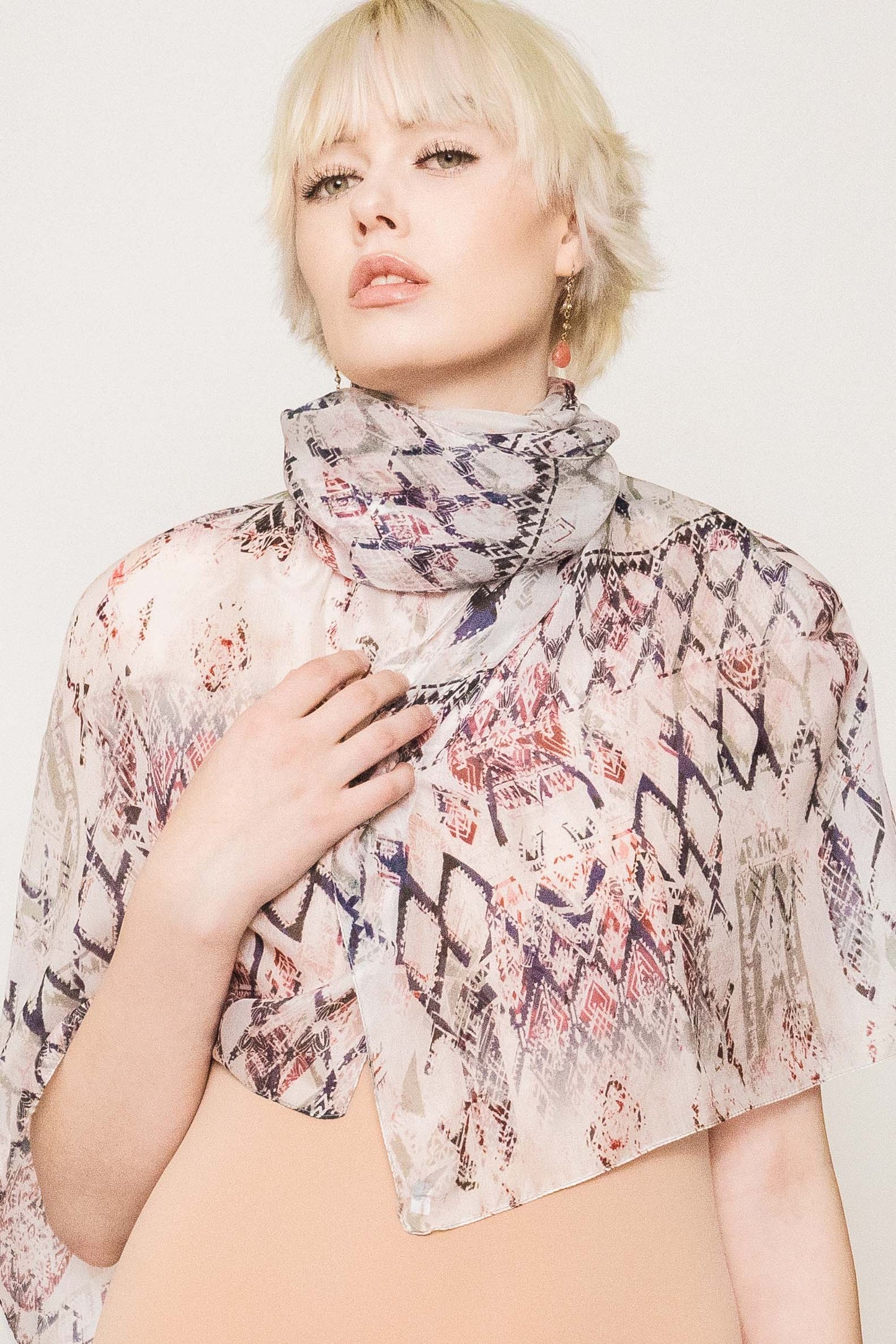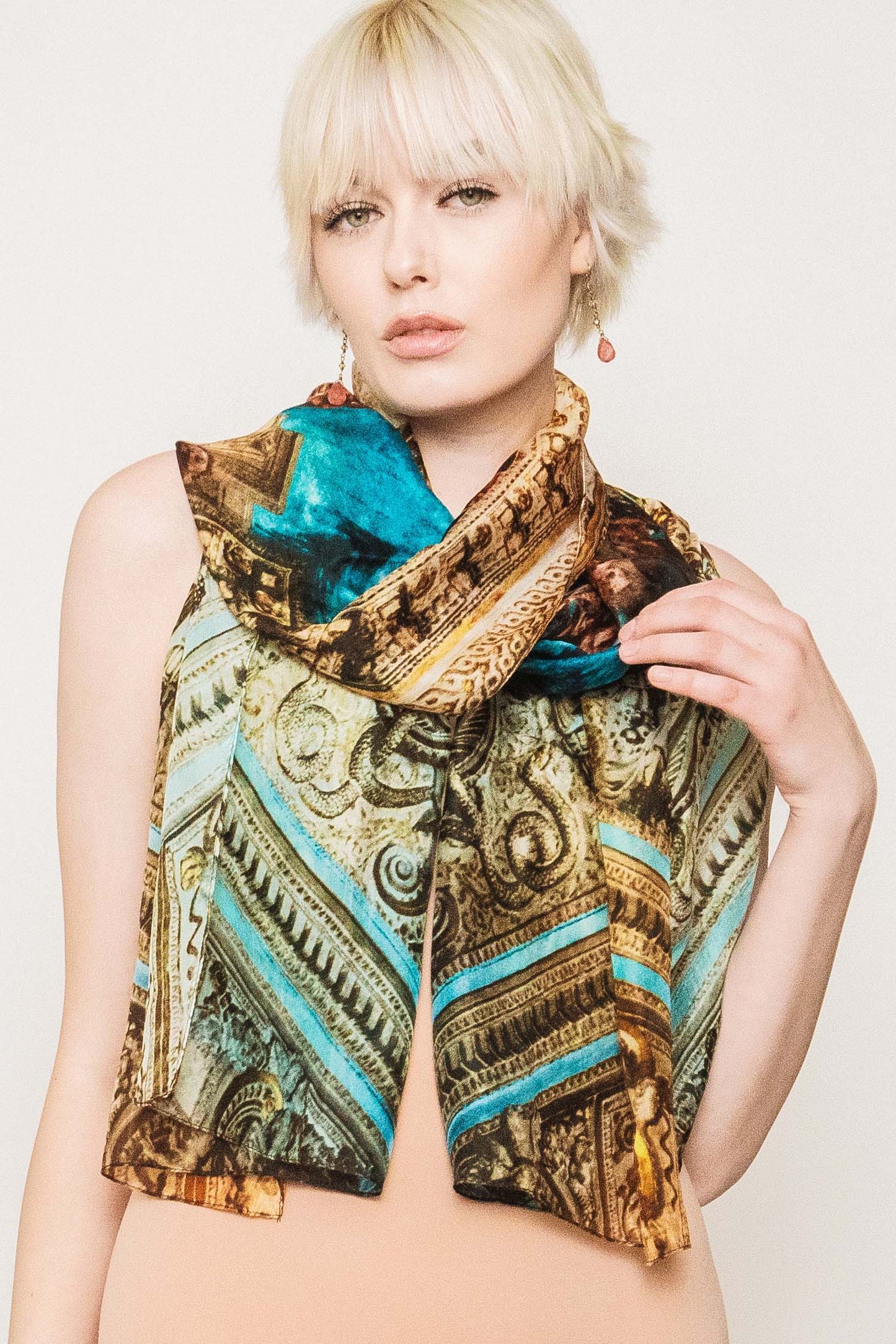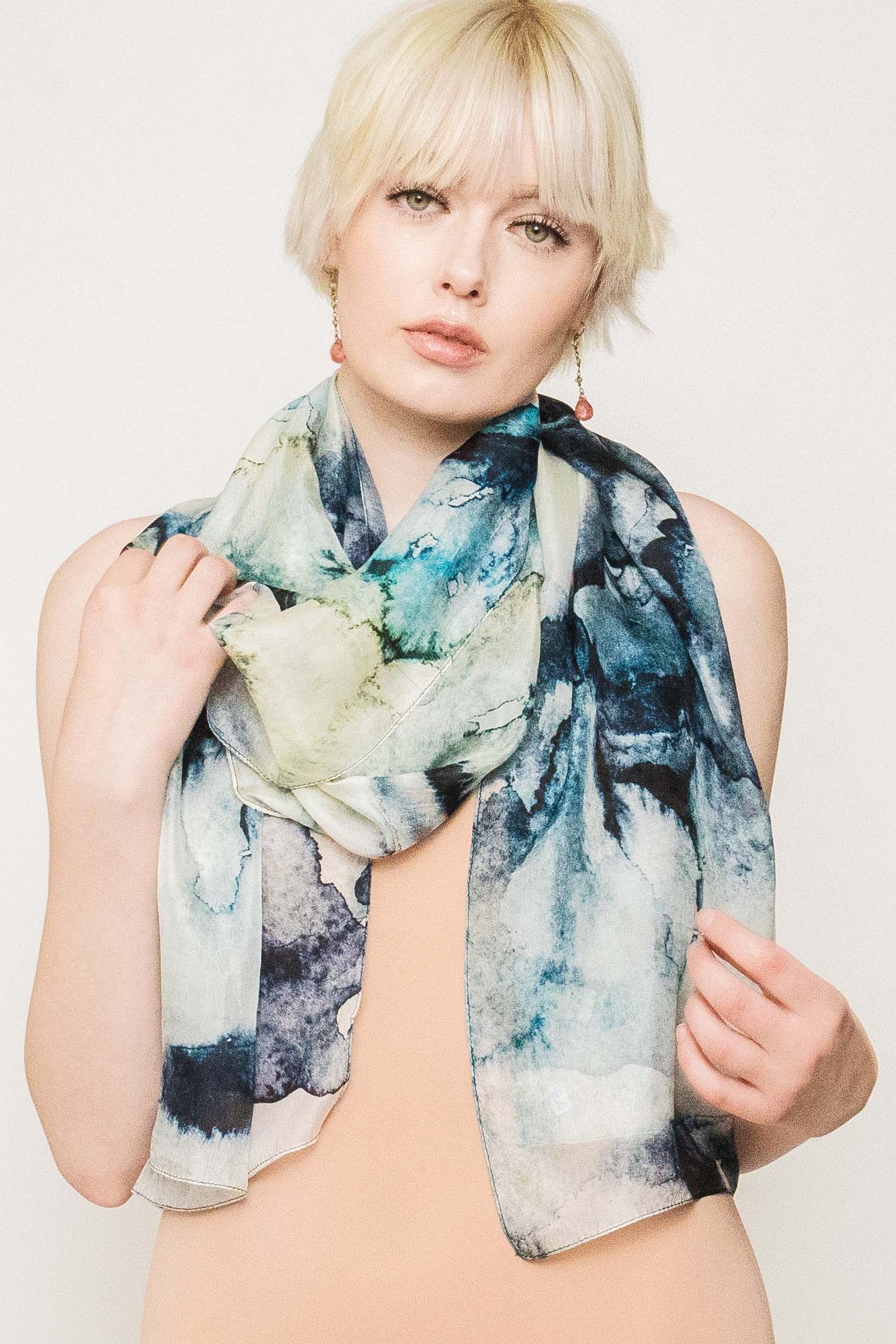 Buy One - Get 1 @ 50% off!
Mix and match from any items in this collection to get the 2nd item at 50% off!