Buy 1 - Get 1 at 50% Off
Get a 2nd item for less! Mix and Match across selected Categories
Regular price
$222.00 USD
Regular price
$222.00 USD
Sale price
$222.00 USD
Unit price
per
Sale
Sold out
Product Description
Indulge in the exquisite allure of our Cashmere Printed Shawl, a true masterpiece that combines luxury, style, and sensuality. This isn't your ordinary scarf; it's a mesmerizing work of art designed to captivate the senses and enhance your every ensemble.

Embrace the allure of the Cashmere Printed Shawl and unlock a world of sensual sophistication. With its captivating design, luxurious touch, and meticulous craftsmanship, this scarf is bound to become your favourite companion, elevating your style and awakening your senses with every graceful movement.

Bursting with vibrant colours that refuse to be ignored, this oversized Cashmere Oversized Shawl is a bold statement piece that exudes confidence and charm. Overscale flowers dance across its surface, their intricate patterns inviting you to explore their every delicate petal and luscious hue. With each wear, you'll find yourself enveloped in a garden of elegance and grace.

Crafted from the finest printed cashmere, this Cashmere Oversized Shawl offers a sumptuous touch that is simply irresistible. The cashmere fibres, known for their exceptional softness and warmth, gently caress your skin, creating a heavenly sensation that is both luxurious and comforting. Its generous size allows for versatile styling options, effortlessly draping around your shoulders or wrapping snugly around your neck for a chic and cozy embrace.

The composition of pure cashmere ensures that this Cashmere Oversized Shawl is a treasure to be cherished. Its natural fibres embrace your senses, providing unparalleled comfort and breathability, making it an ideal accessory for any season. The delicate weave of cashmere threads creates a whisper-soft texture that glides against your skin, leaving you with an exquisite tactile experience that is nothing short of euphoric.

To preserve the timeless beauty of this cashmere delight, we recommend entrusting it to the expert hands of a professional dry cleaner. This meticulous care ensures that every wear is as enchanting as the first, maintaining the scarf's vibrant colours and preserving its softness for years to come.

Details Printed Cashmere
Composition Cashmere
Care Instructions Dry Clean

Share
View full details of this offer here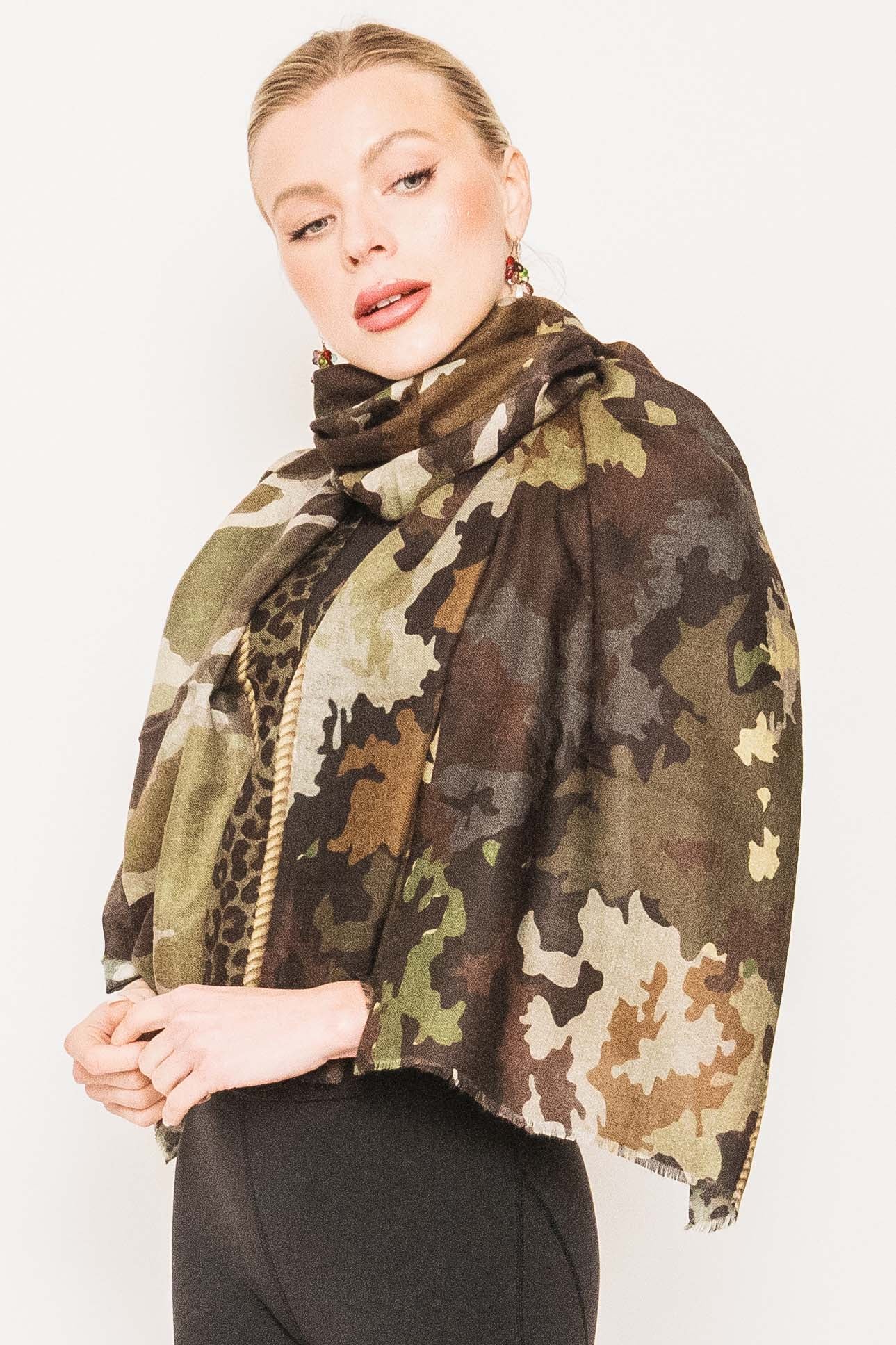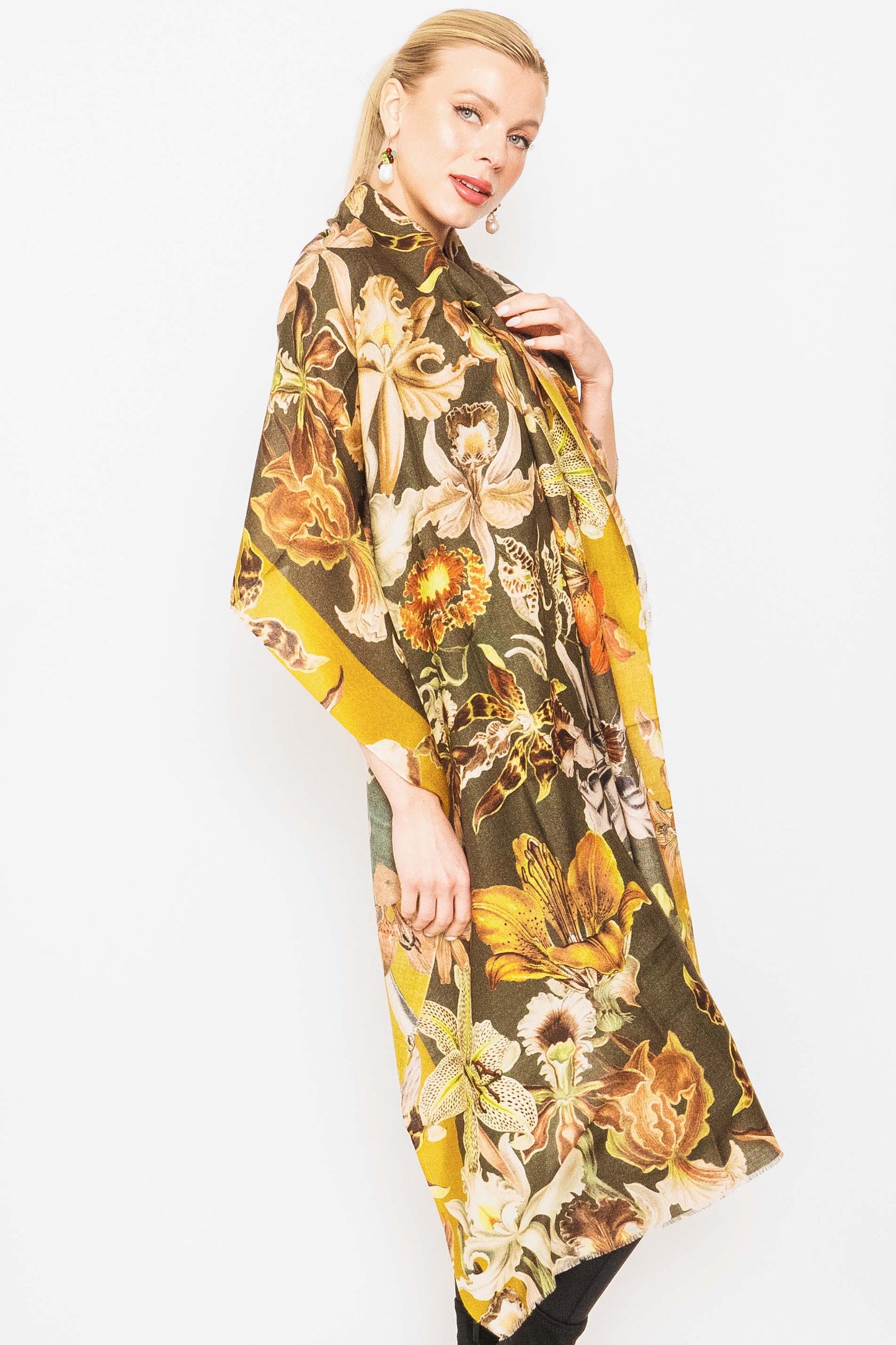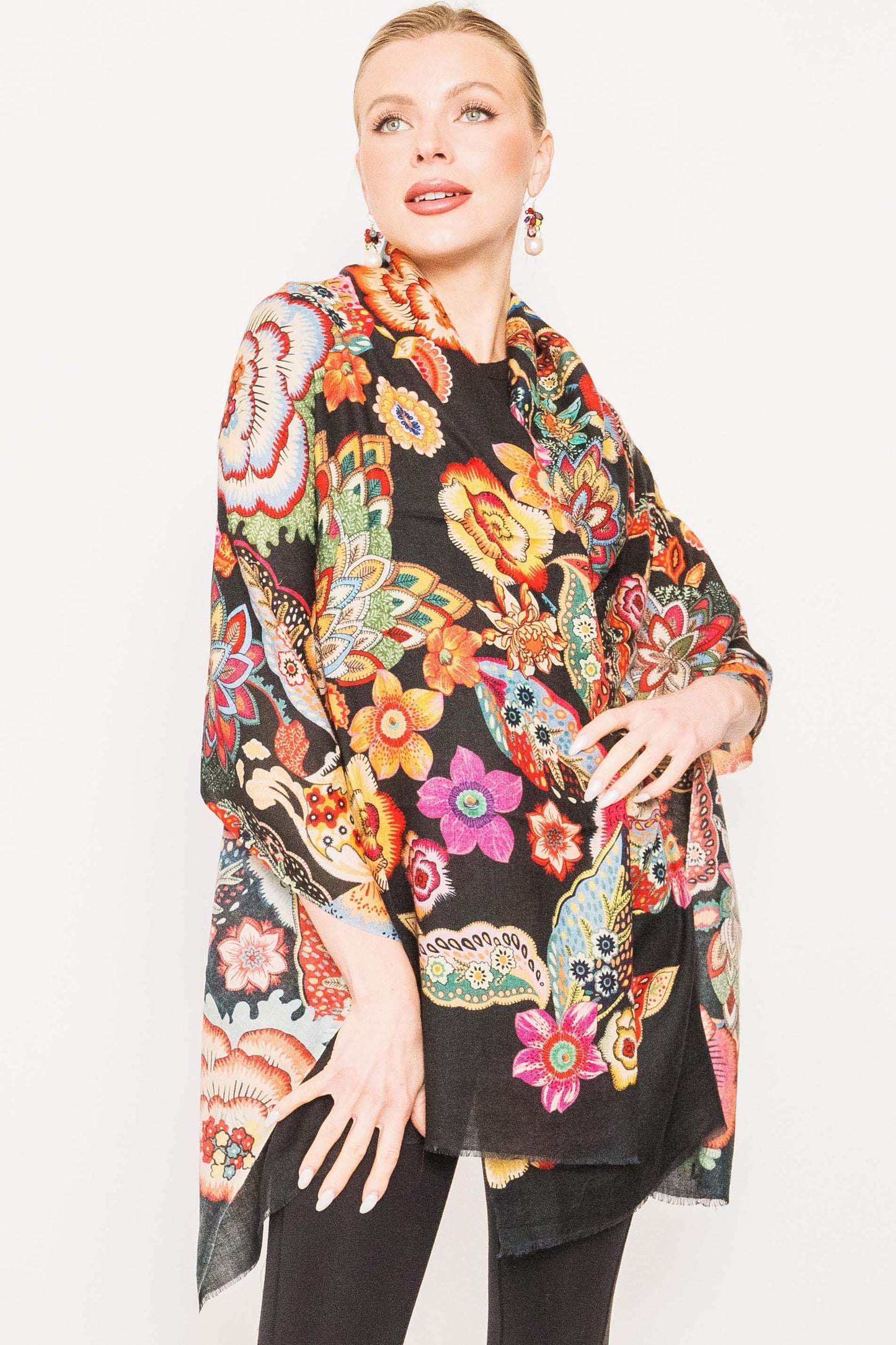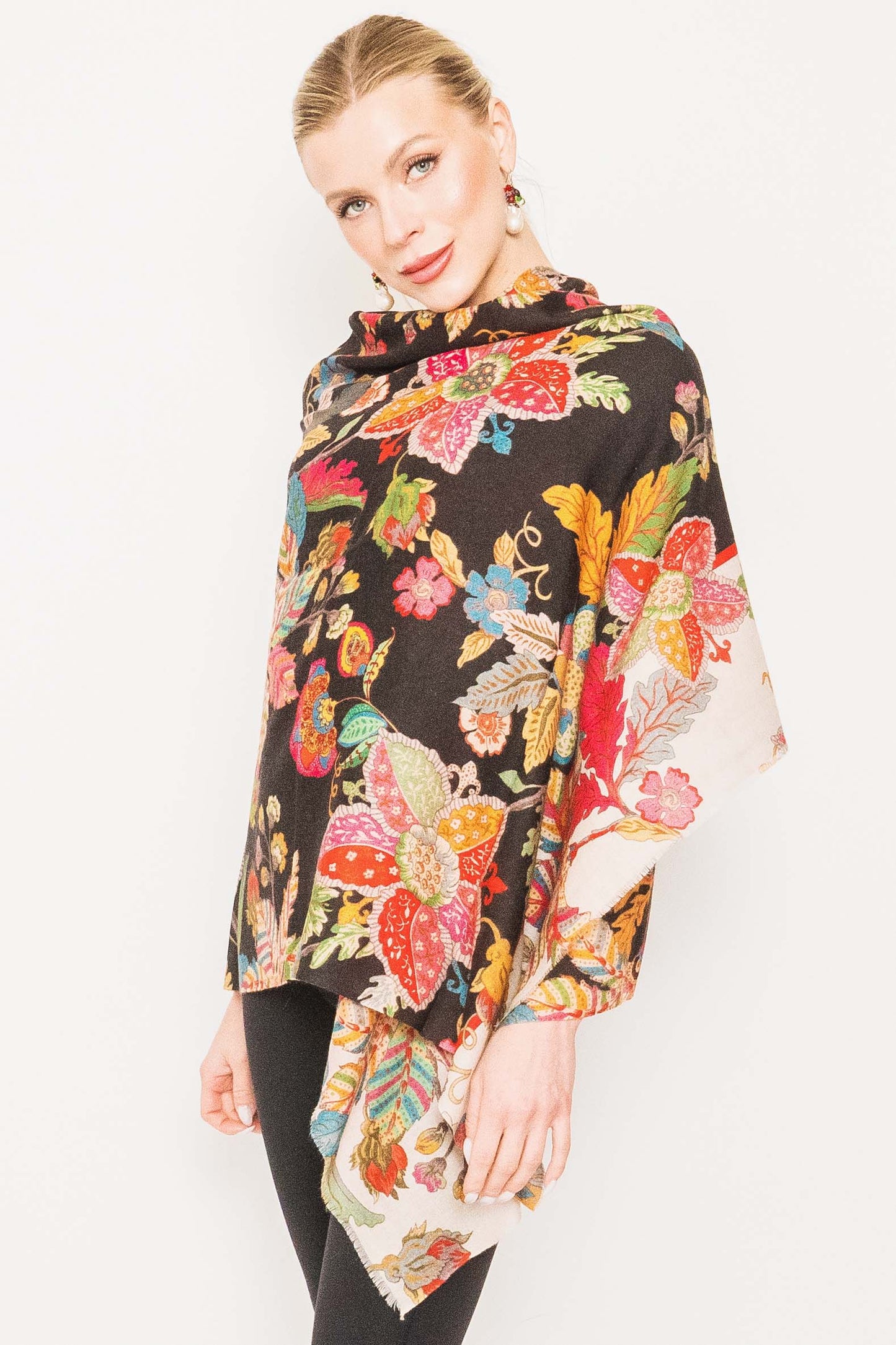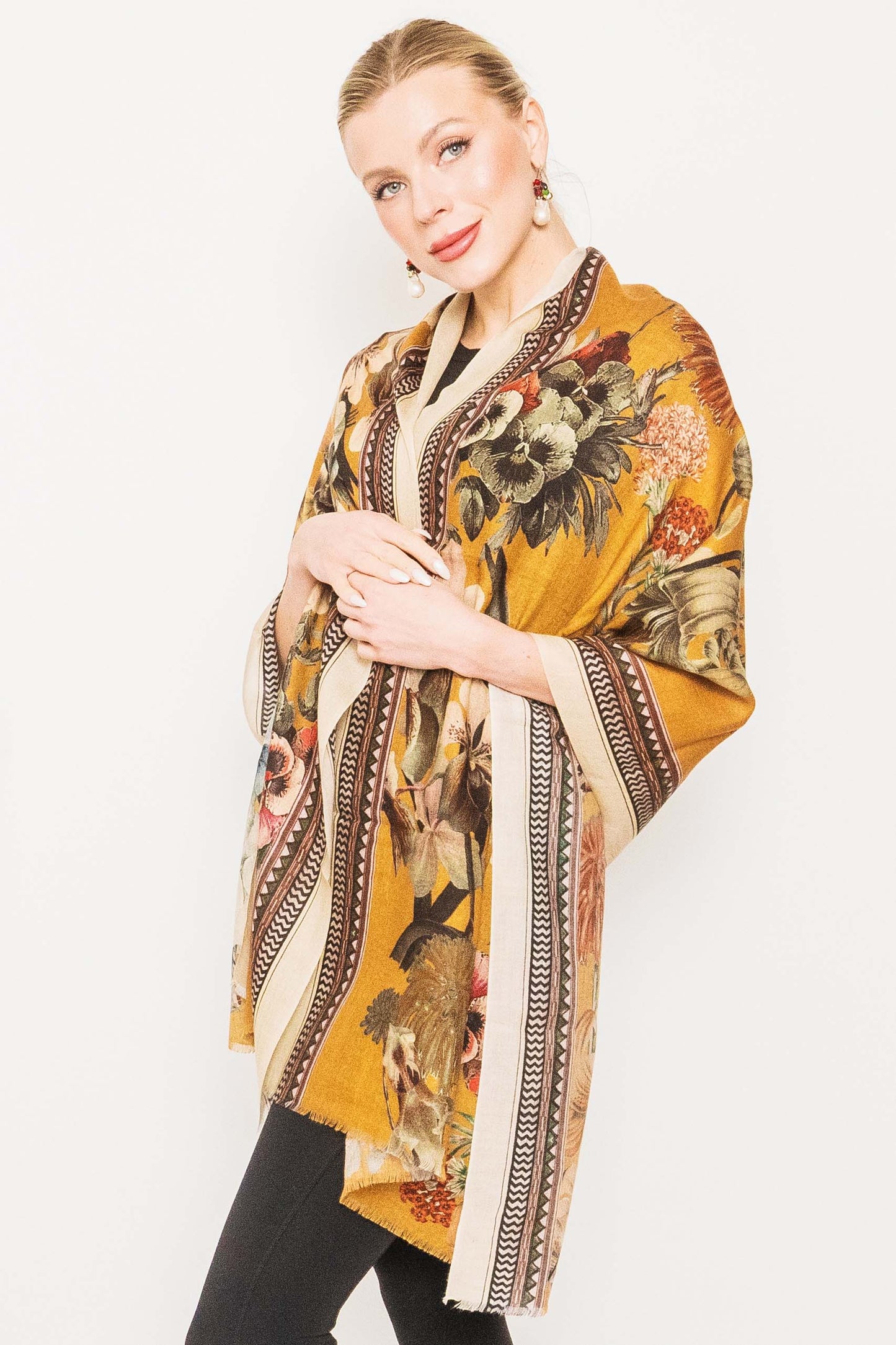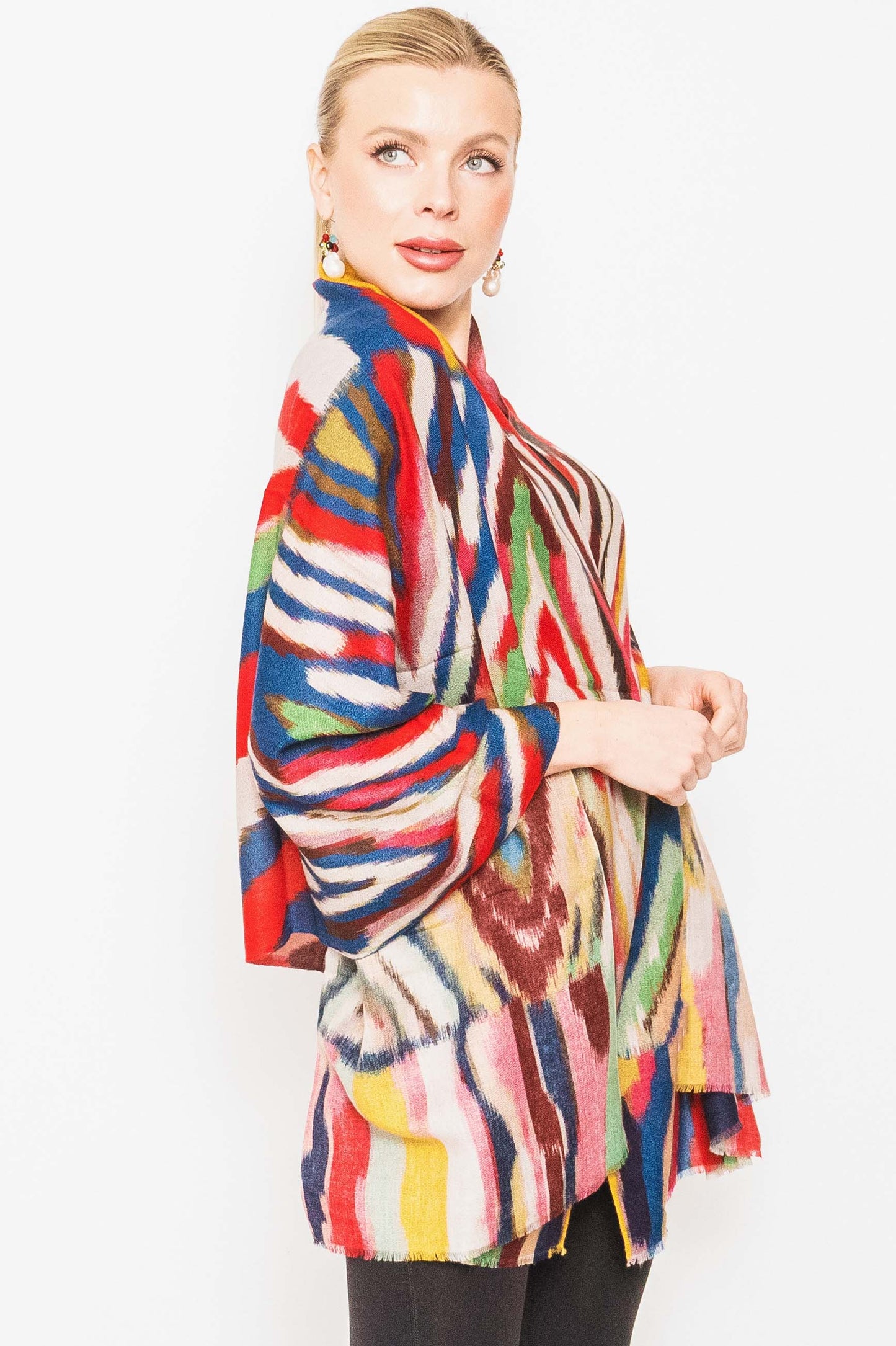 Buy One - Get 1 @ 50% off!
Mix and match from any items in this collection to get the 2nd item at 50% off!