Product Description 
Whether you find yourself exploring the bustling city streets or embarking on a jet-setting escapade to your favourite destination, this Two Tone Knitted Cashmere Shawl guarantees to keep you warm while ensuring you look effortlessly chic.

The Two Tone Knitted Cashmere Shawl is an accessory that combines luxury, comfort, and style to accompany you on all your journeys. The exquisite design showcases a captivating blend of two complementary colours, expertly knitted to create a harmonious fusion of tones. This unique combination adds a touch of elegance and sophistication to your ensemble, effortlessly enhancing any outfit you pair it with.

With dimensions of 70 cm by 180 cm, our Two Tone Knitted Cashmere Shawl provides ample coverage, allowing you to drape it gracefully over your shoulders or wrap it snugly around your neck for an extra layer of warmth.
Meticulously crafted with the utmost care and precision, this cashmere wrap offers an unparalleled softness and a generous size, making it the ideal companion for both everyday wear and your travel adventures. Its versatility knows no bounds, granting you the freedom to explore various styling options to match your personal preference and individual style.

Designed and lovingly made in Nepal, the Two Tone Knitted Cashmere Shawl proudly showcases the rich heritage and exquisite craftsmanship of the region. Every stitch reflects the dedication and expertise of the artisans, ensuring that you receive a product of exceptional quality and timeless beauty.

We understand the significance of caring for your treasured possessions. To maintain the pristine condition of your Two Tone Knitted Cashmere Shawl, we recommend dry cleaning. This gentle method will help preserve the delicate fibers and extend the longevity of your beloved accessory, ensuring it remains a cherished part of your wardrobe for years to come.

Indulge in the luxurious comfort of our Two Tone Knitted Cashmere Shawl. Embrace the warmth it provides and radiate elegance wherever you go. Let this remarkable accessory serve as a constant reminder of the remarkable craftsmanship and attention to detail that went into its creation, adding a touch of sophistication to your every adventure.
Details Knitted - Two Colours
Size 70 cm + 180 cm
Made In Nepal
Composition Cashmere
Care Instructions Dry Clean
Regular price
$241.00 USD
Regular price
$321.00 USD
Sale price
$241.00 USD
Unit price
per
Sale
Sold out
Share
View full details of this offer here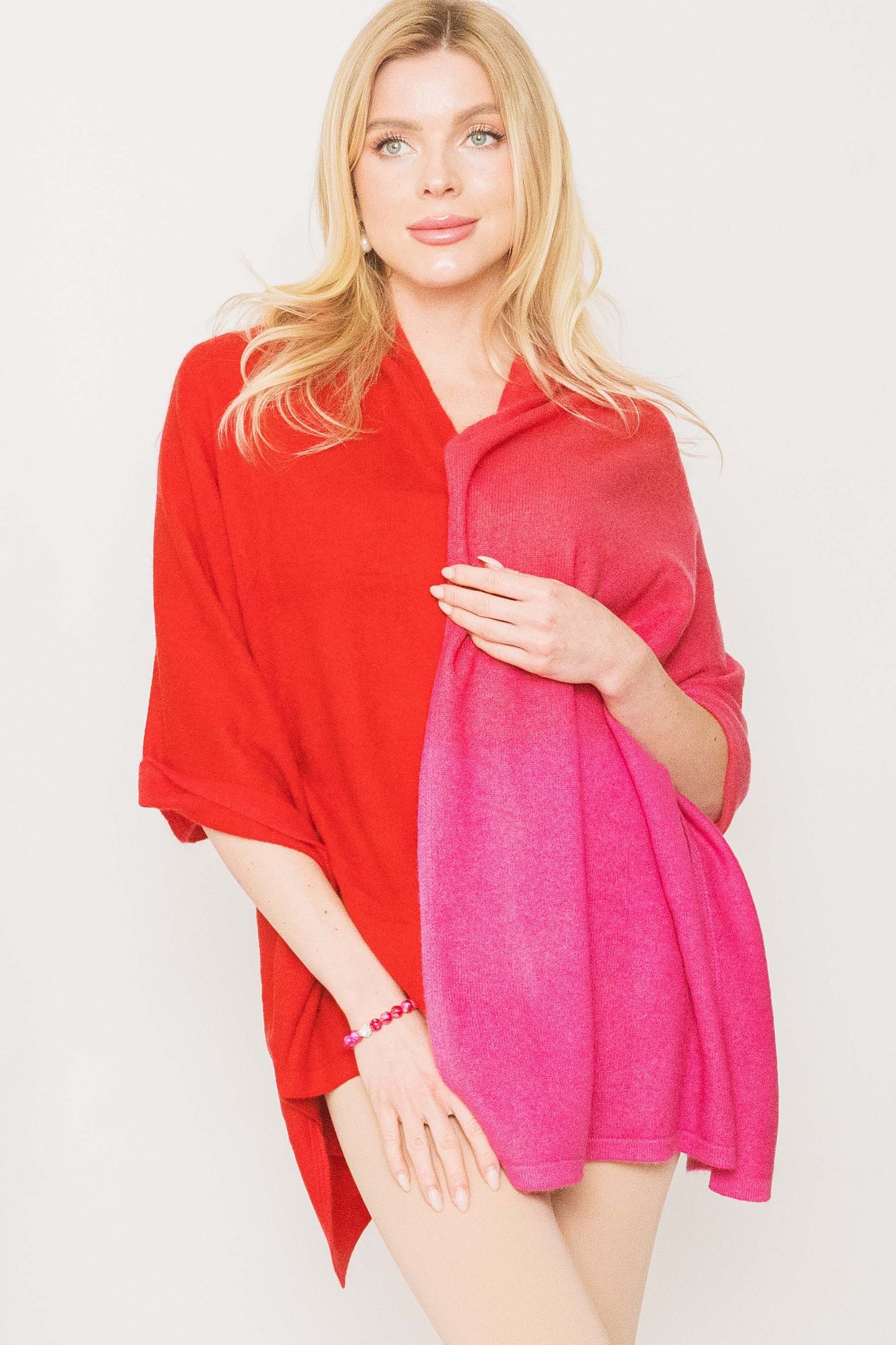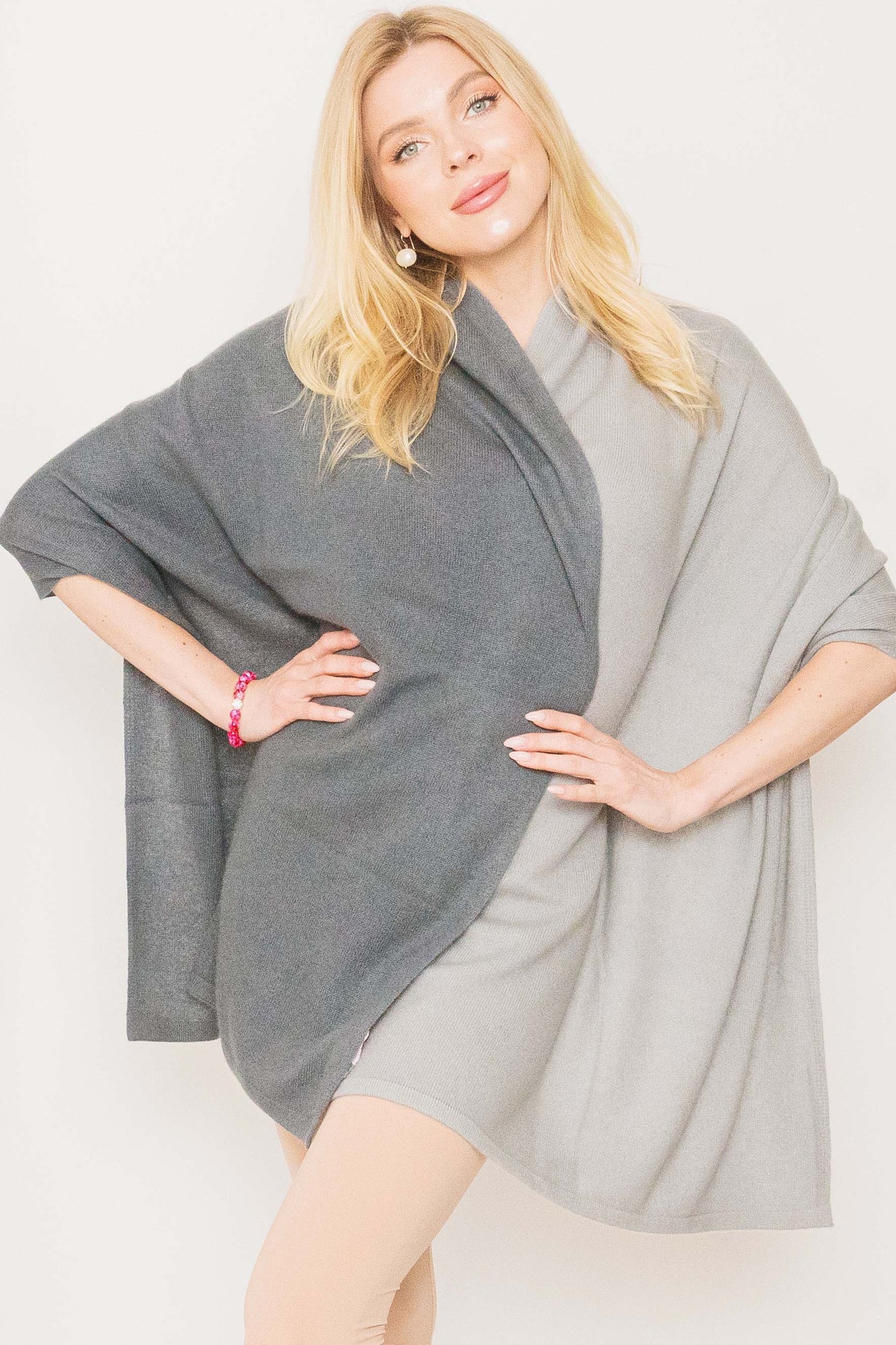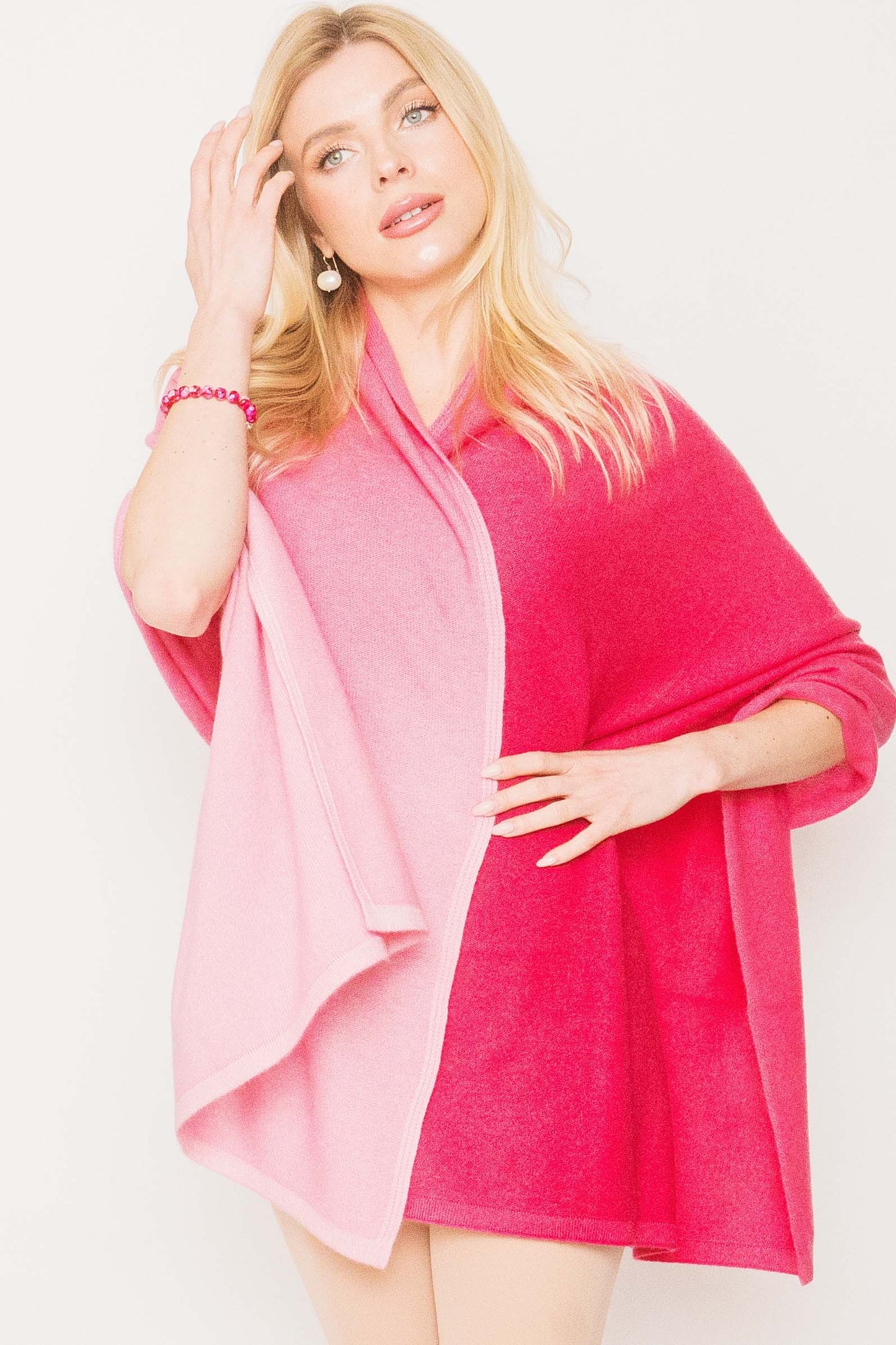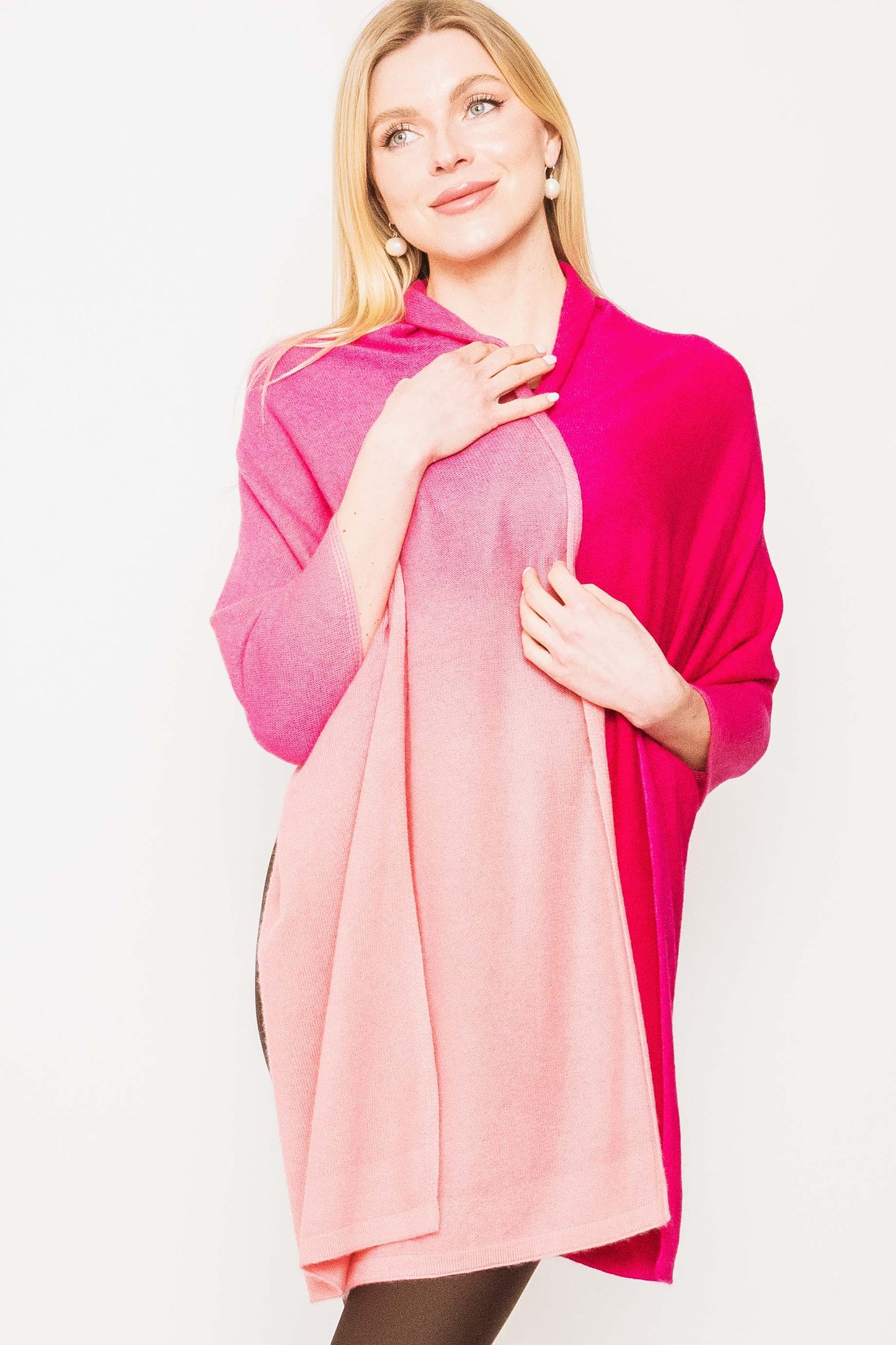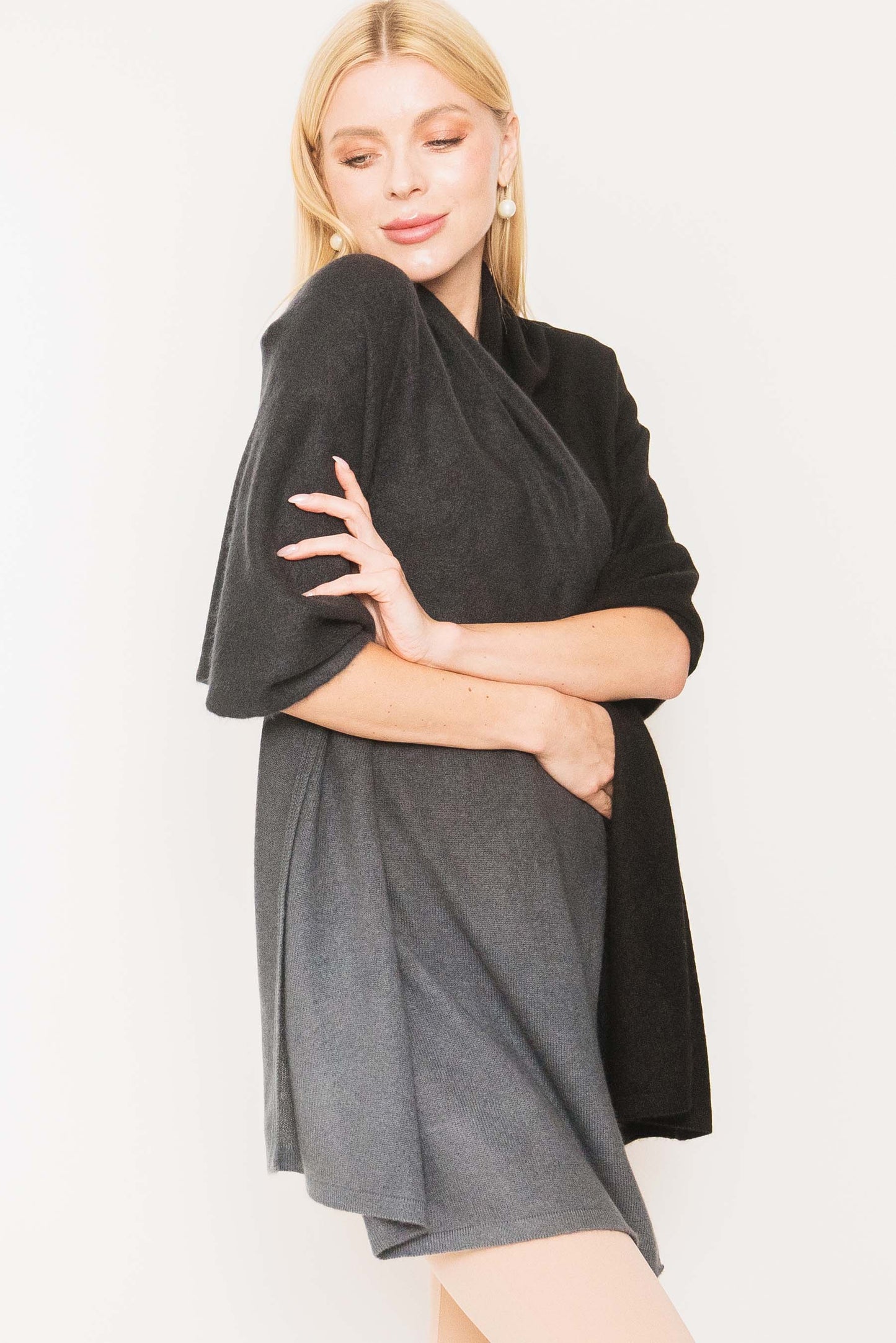 HOW TO STORE CASHMERE SAFELY

To store your cashmere for the season, it is preferable to store them between wears by folding them carefully and placing in a clean drawer or on a shelf.

Keeping your cashmere stored with cedar wood balls will ensure that they stay fresh and are deterred from moths and mildew. You can also add a lavender satchel for freshness.

Before doing so, your cashmere garments should be thoroughly cleaned to prevent attraction by clothes moths. Dry cleaning is best in this instance as it is particularly effective in deterring moths.

Choose a clean place for your cashmere storage that is free from damp and away from sunlight, for example a drawer, shelf, or on top of a wardrobe. Store your knitwear only in a breathable, zip-up plastic bag, along with a couple of cedar wood balls to help keep them fresh.




STEAMING /IRONING YOUR CASHMERE

If your shawl or scarf becomes creased, you can iron it using the lowest setting and using a cloth between the cashmere and the iron.  

Do not let the cashmere come in contact with the iron.  

You can also use a hand held steamer to remove creases.