Buy 1 - Get 1 at 50% Off
Get a 2nd item for less! Mix and Match across selected Categories
Regular price
$222.00 USD
Regular price
$222.00 USD
Sale price
$222.00 USD
Unit price
per
Sale
Sold out
Product Description
Bring a touch of flirty fun to your ensemble with our Fall Scarf. Elevate your style, ignite conversations, and captivate hearts wherever you go! This delightful accessory is designed to make heads turn and hearts skip a beat. Crafted with utmost care and attention to detail, it exudes a light and lovely vibe that will instantly elevate your style.

Embrace the beauty of our Fall Scarf's exquisite print, where artistry meets luxury. The intricate patterns dance gracefully across the silk wool blend fabric, creating a mesmerizing tapestry of colours and designs. Each print is meticulously crafted to showcase the perfect blend of sophistication and playfulness, making it a true delight to wear.

With a generous size of 72 cm by 182 cm, our scarf offers endless possibilities for styling. Wrap it around your neck for a chic and cozy look, drape it casually over your shoulders for a touch of effortless elegance, or let it flow freely as a captivating statement piece. However you choose to wear it, this Fall Scarf is sure to accentuate your unique sense of style.

The composition of 92% wool and 8% silk ensures a luxurious feel against your skin. The soft and delicate blend of these high-quality materials provides a gentle warmth and a heavenly touch. As you caress the fabric, you'll feel the epitome of comfort and luxury, allowing you to indulge in a cozy embrace throughout the day.

To keep this treasure looking as beautiful as ever, simply give it a little extra love. Dry clean it with care to maintain its vibrant colors and impeccable quality. By following these instructions, you'll ensure that your Fall Scarf remains a timeless piece in your wardrobe for years to come.

Don't miss out on this magical accessory that will effortlessly transform any outfit into a work of art. Get yours today and let the world become your enchanted runway!
Details Printed - Silk Wool Blend
Size 72 cm x 182 cm
Composition 92 % Wool + 8% Silk
Care Instructions Dry Clean
Share
View full details of this offer here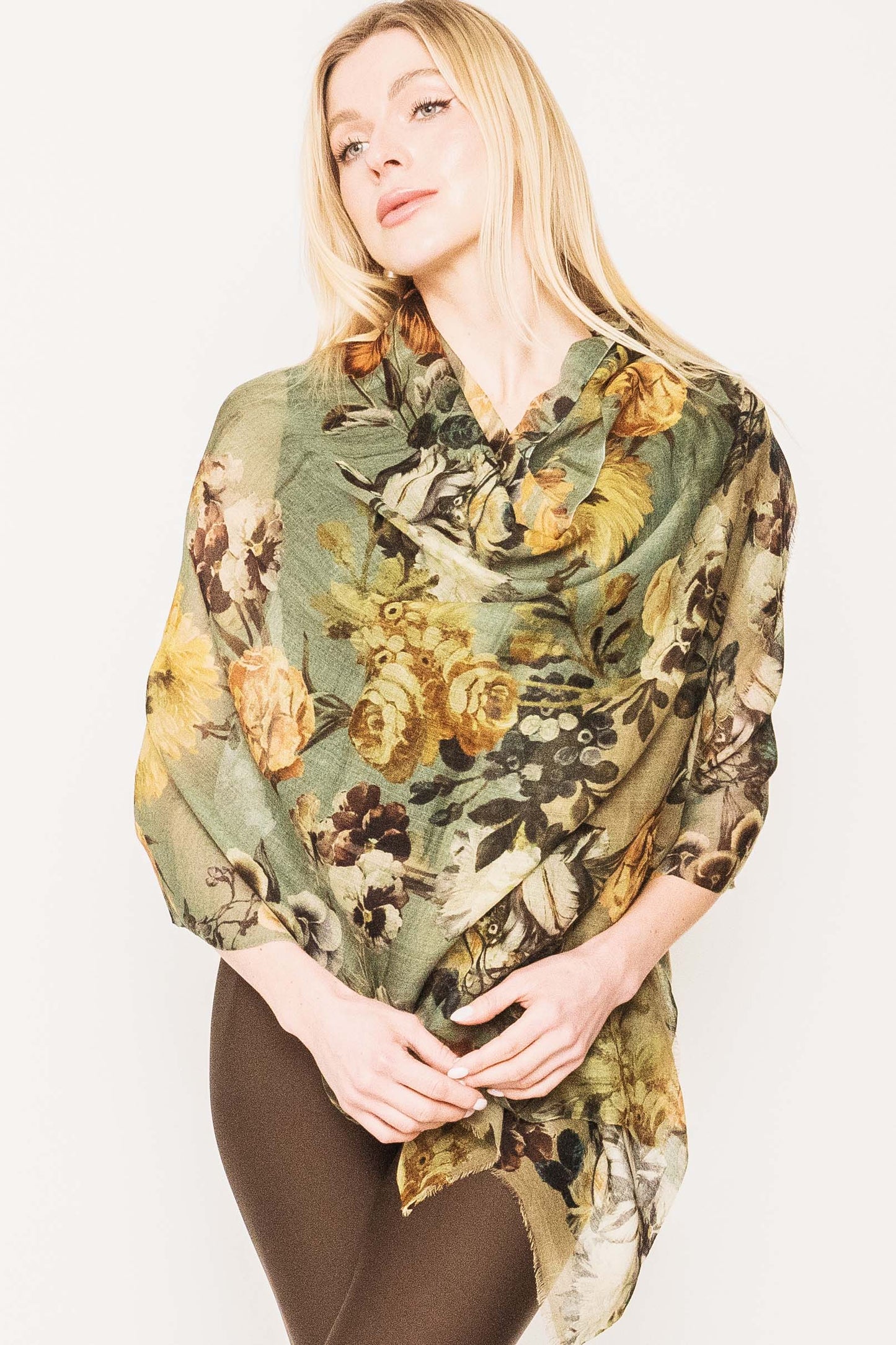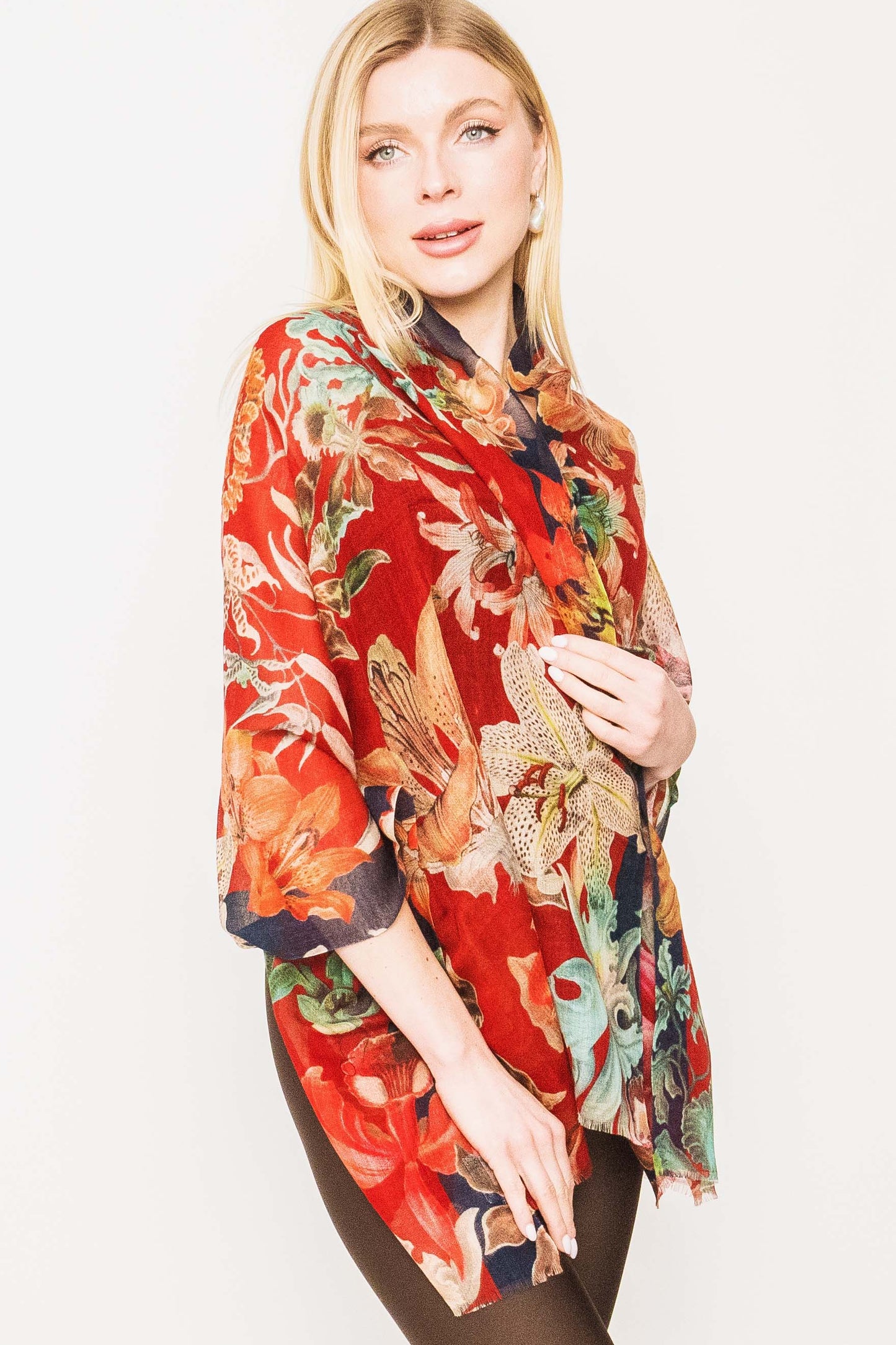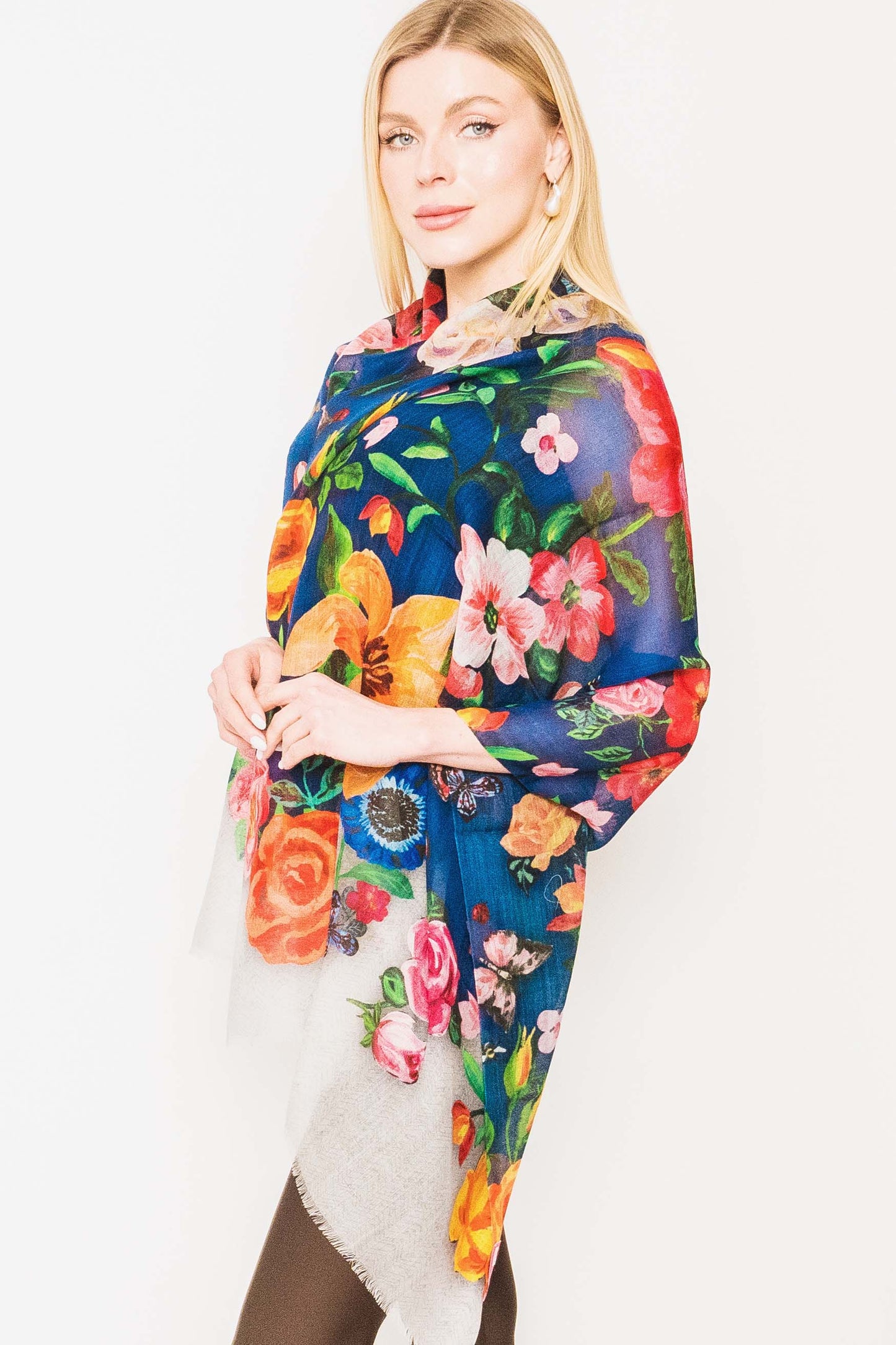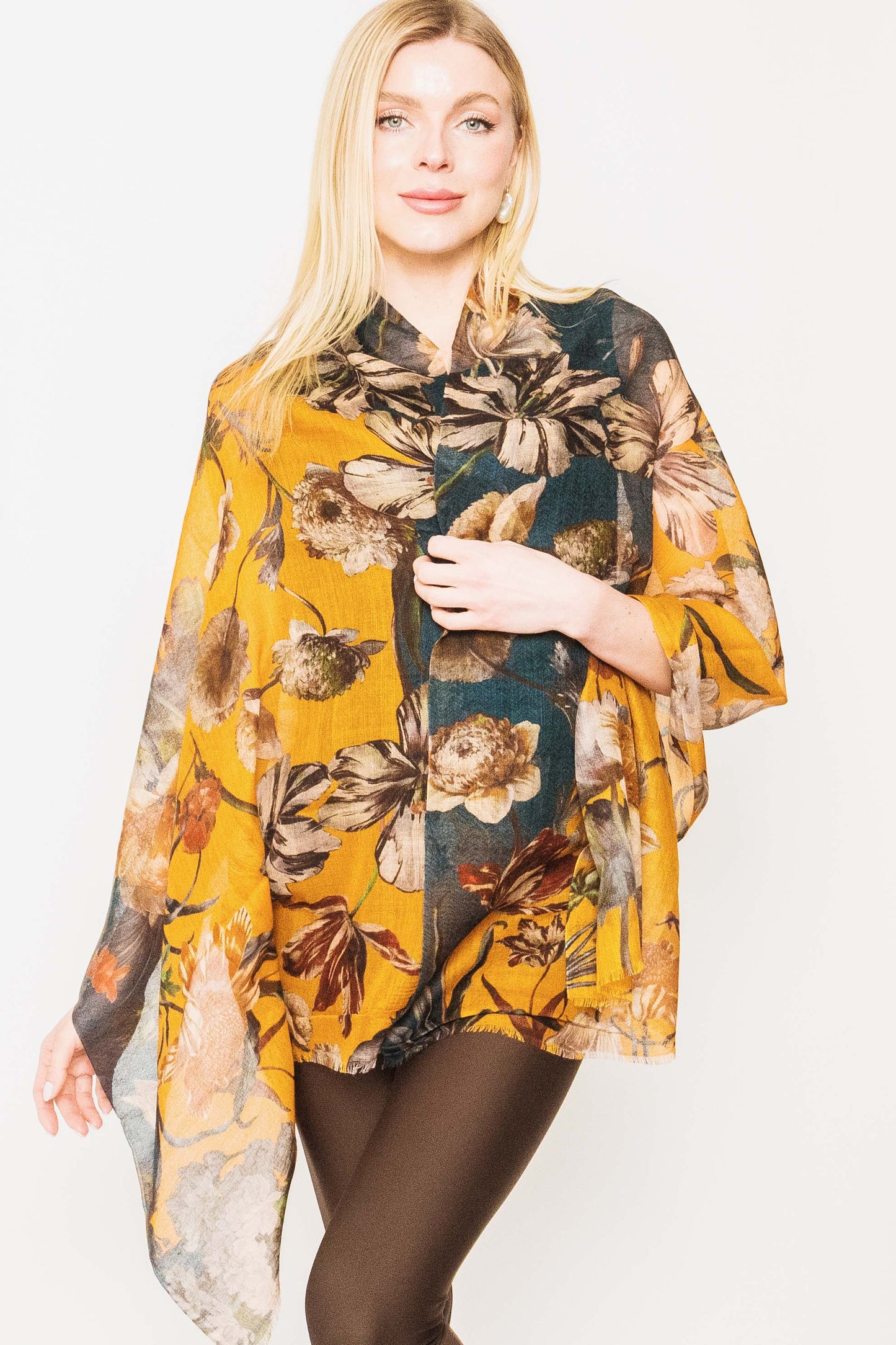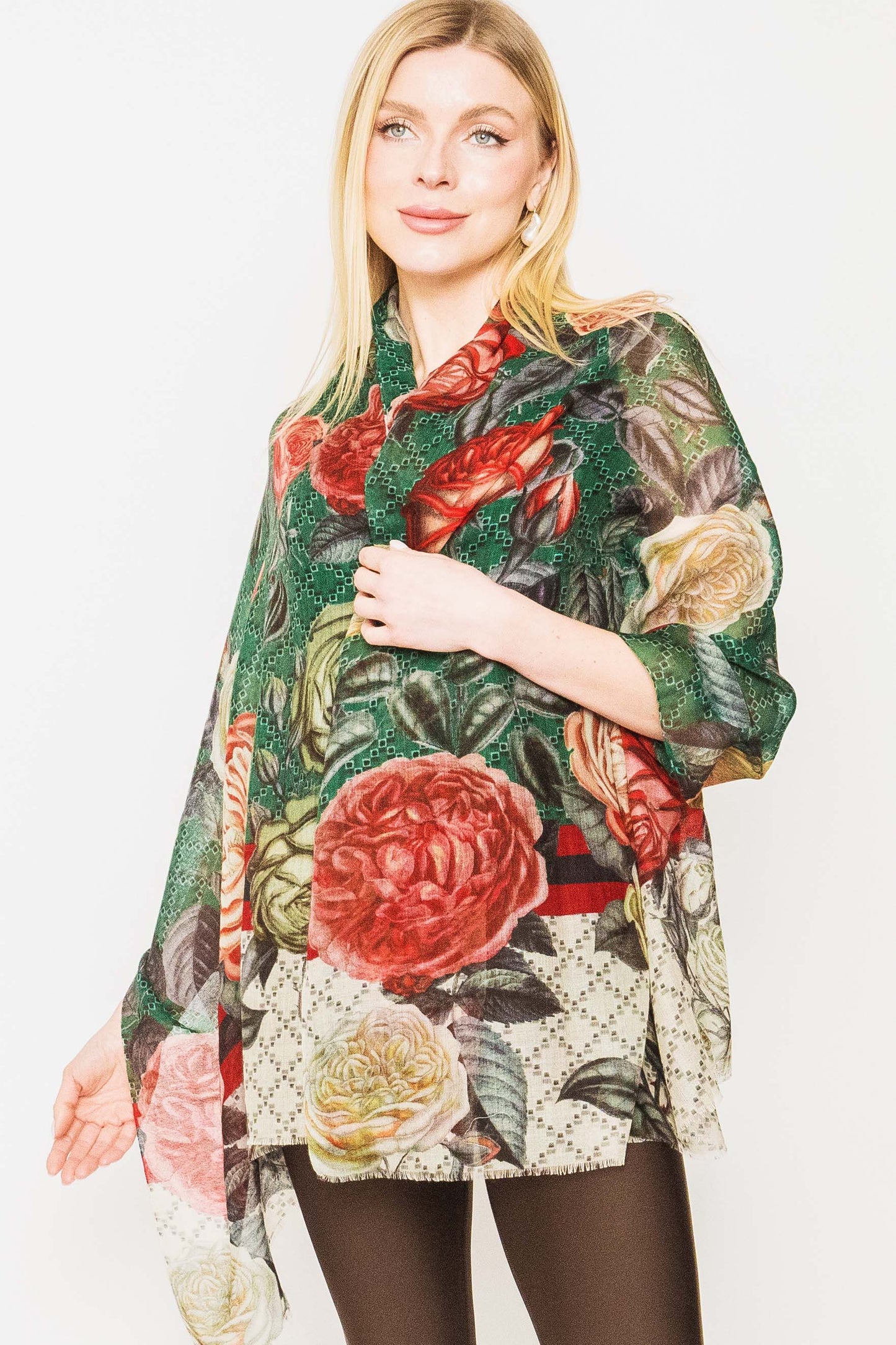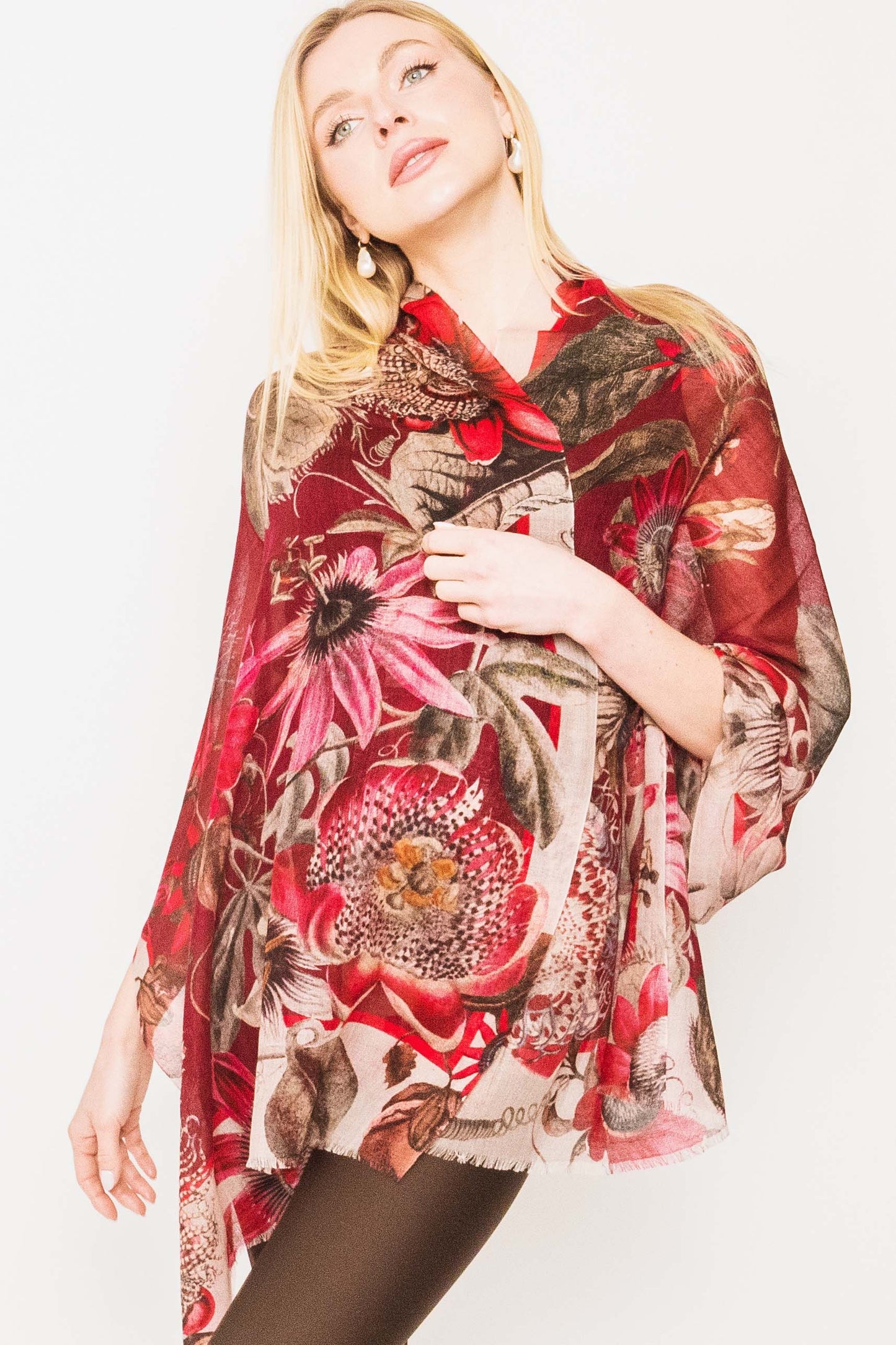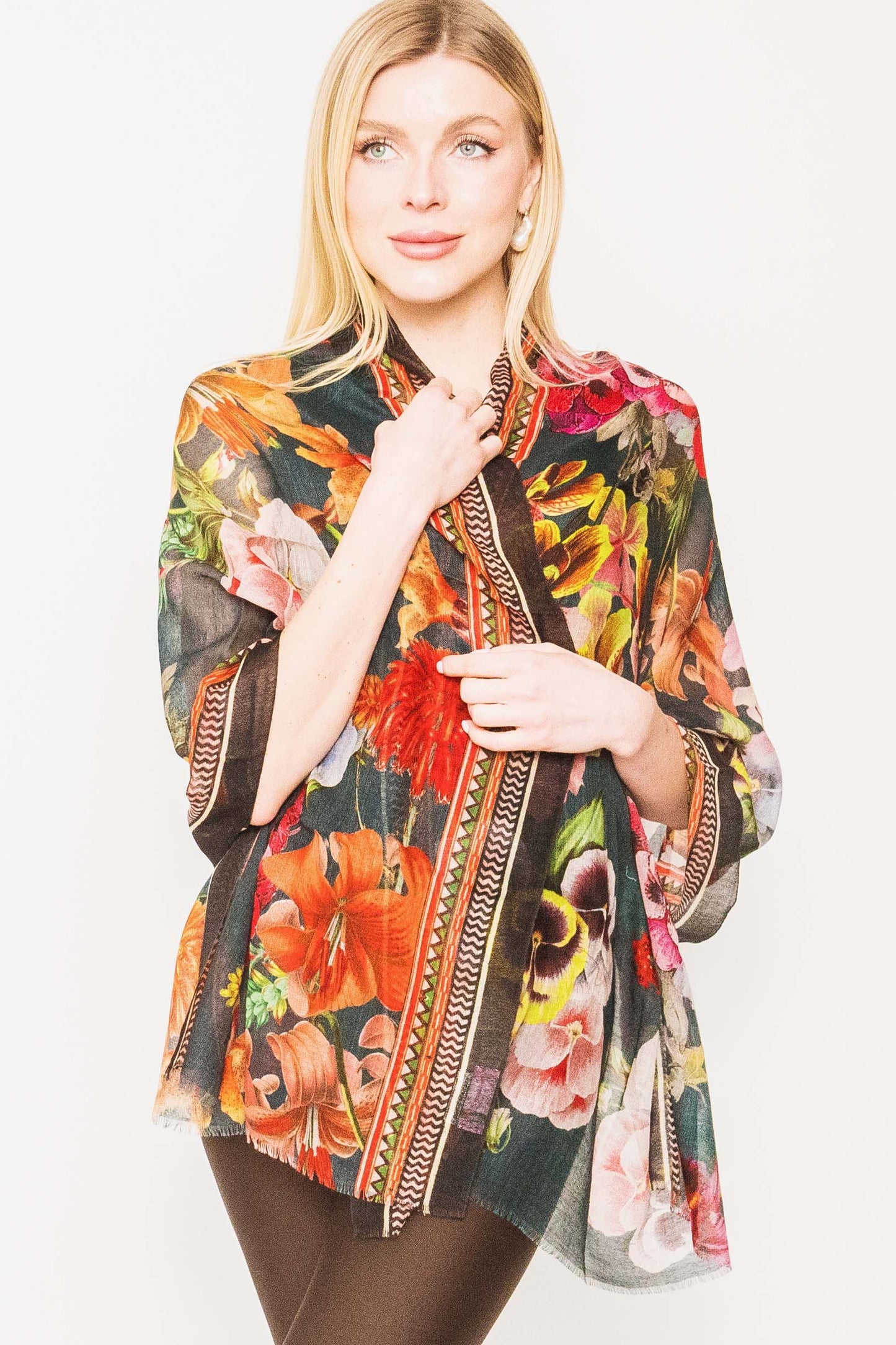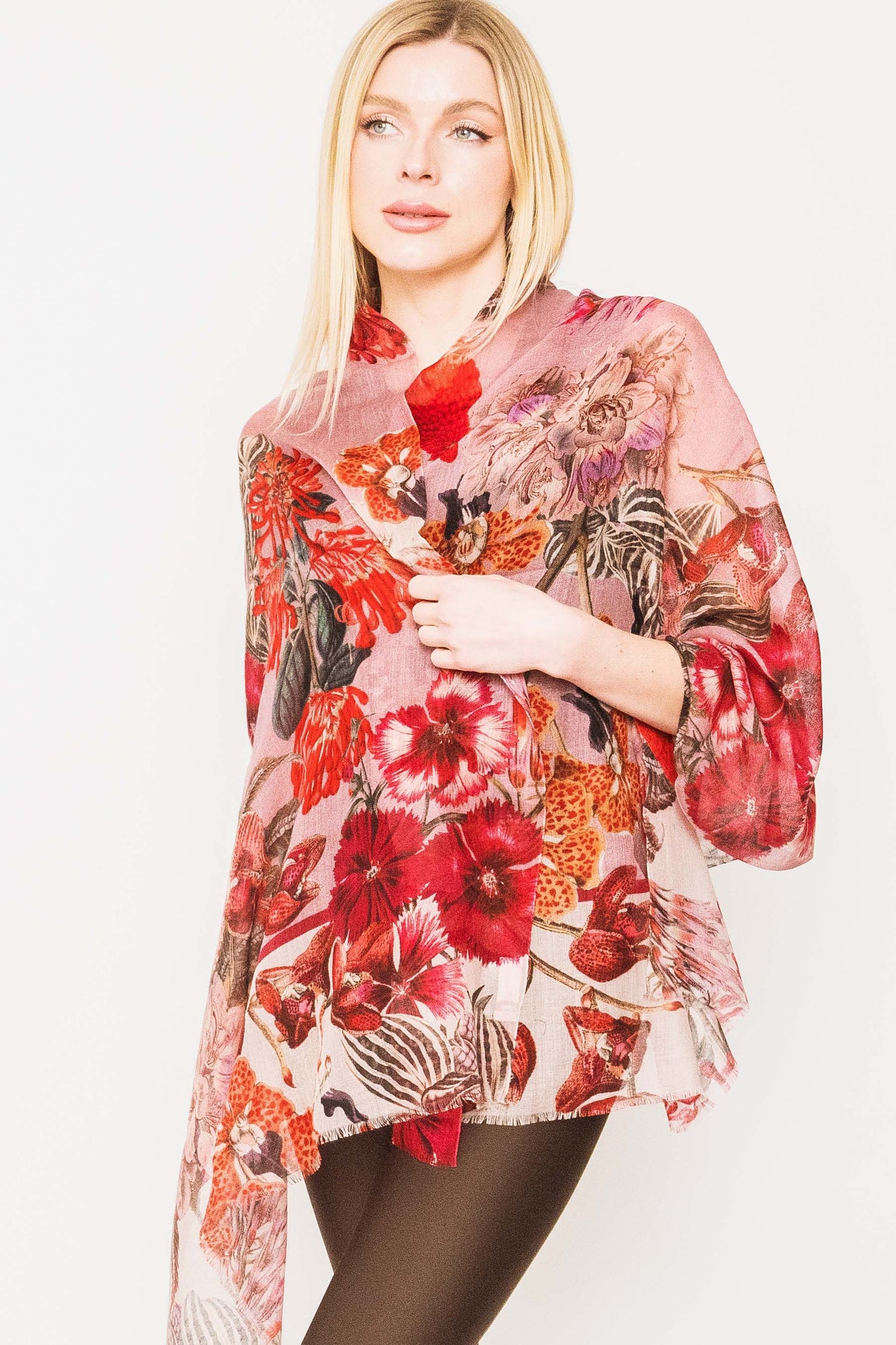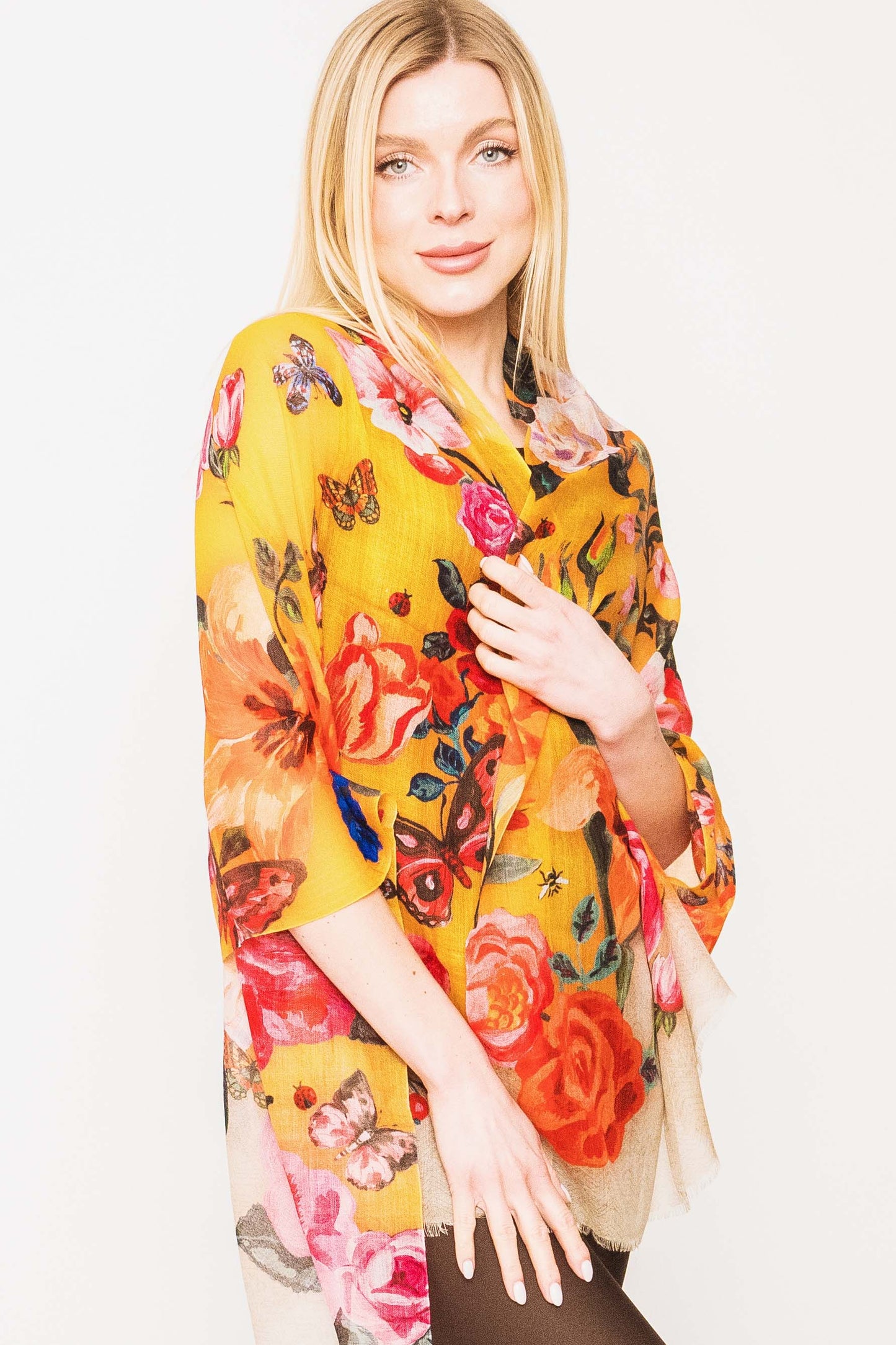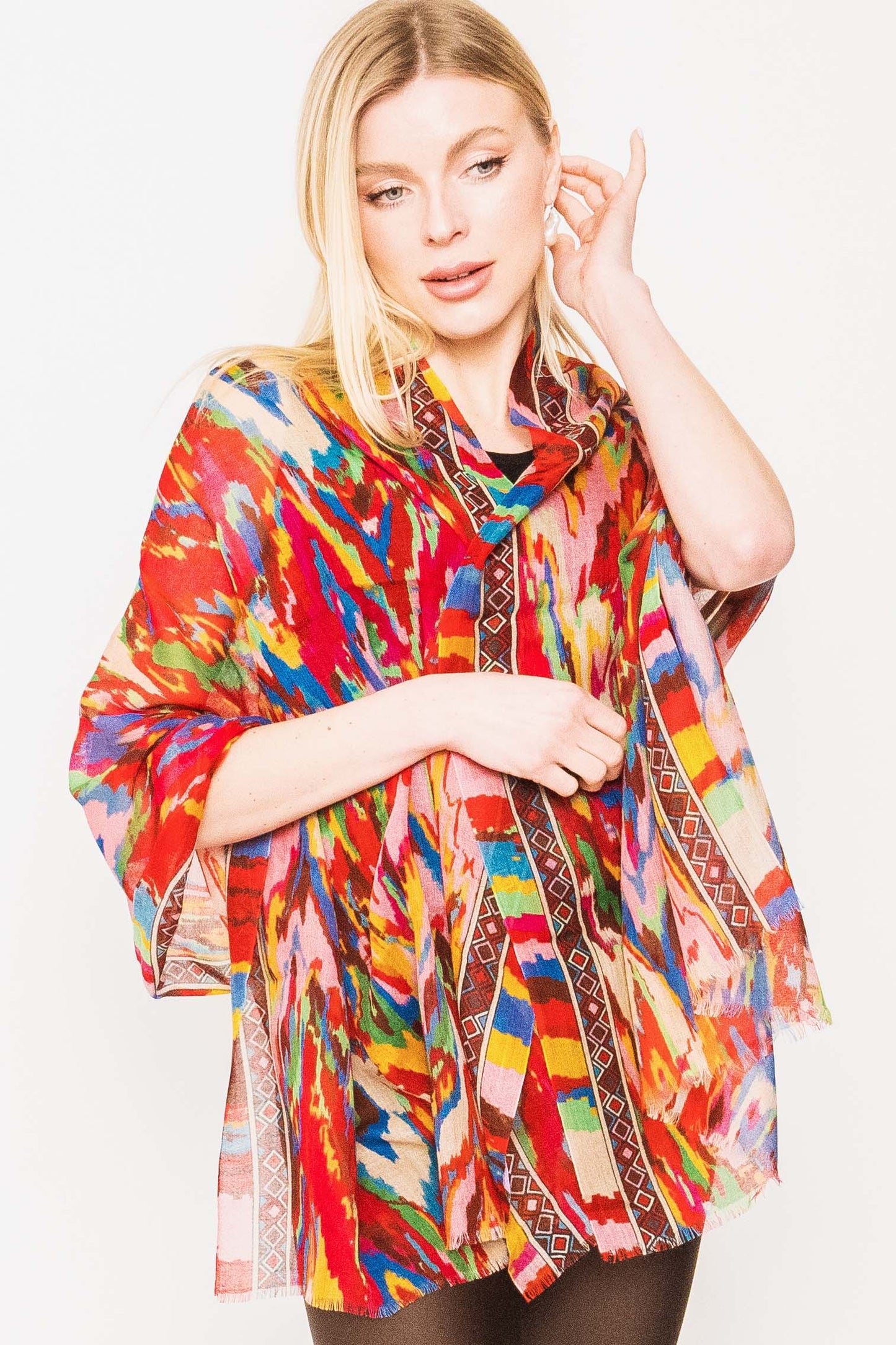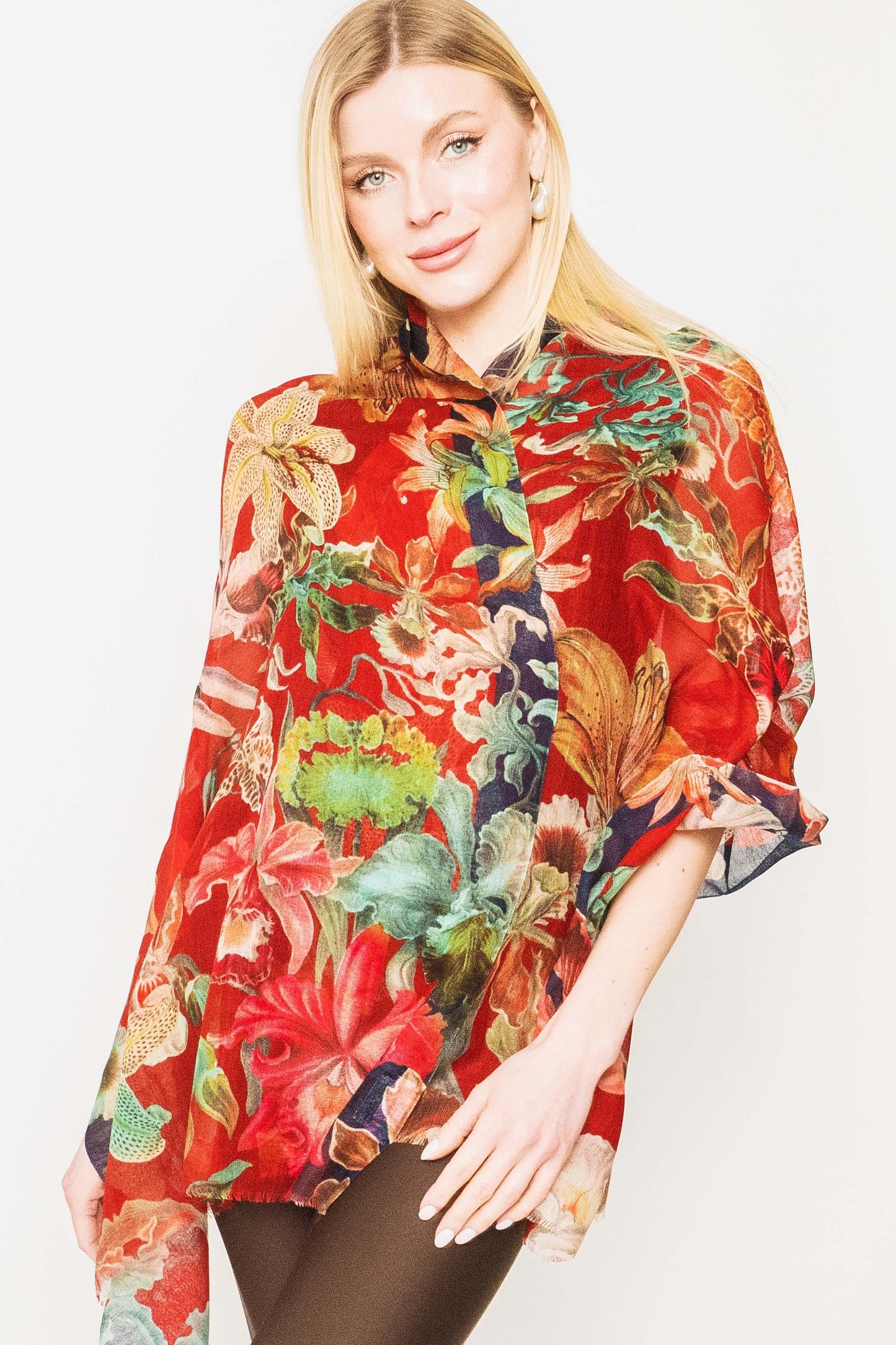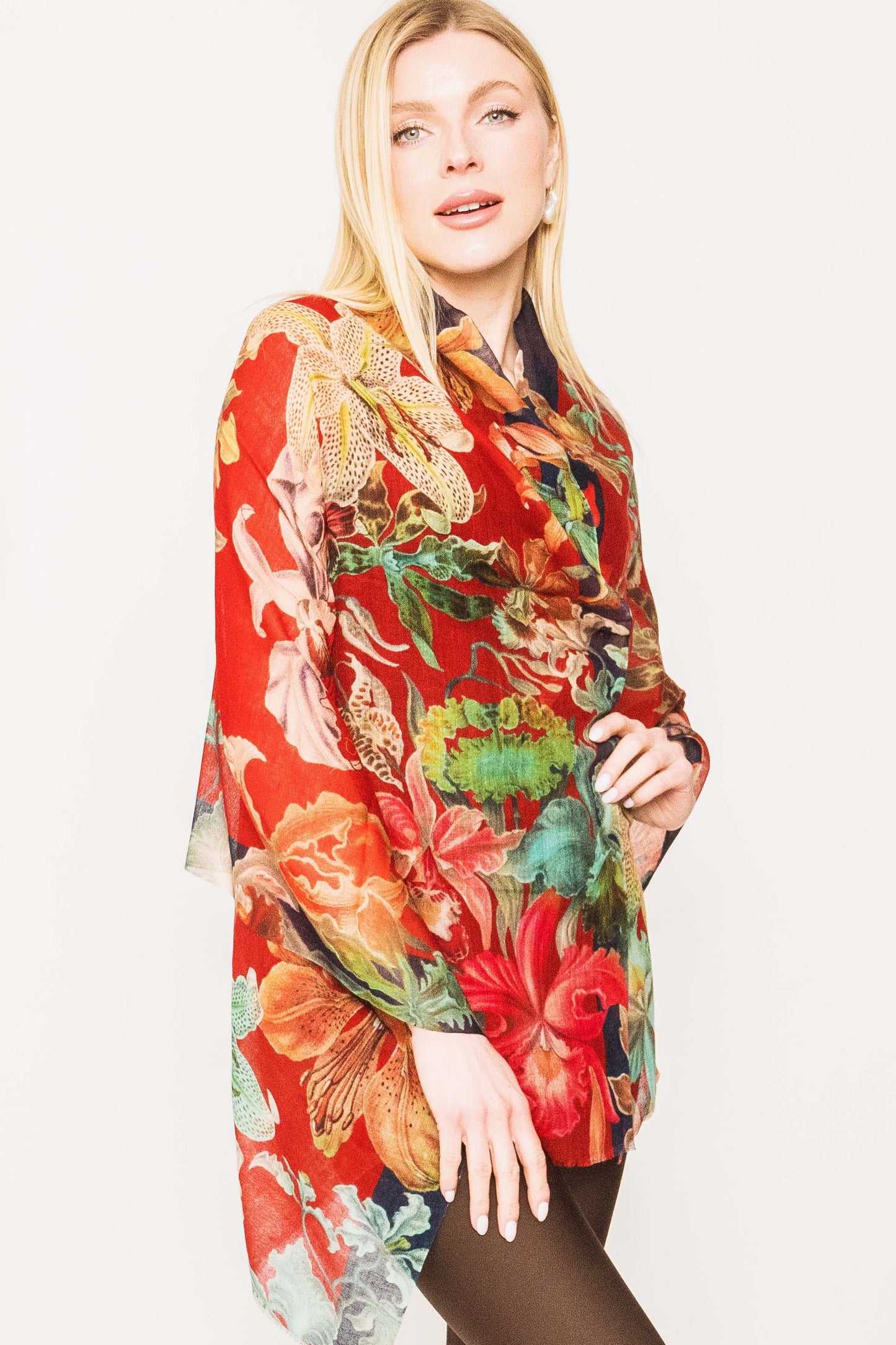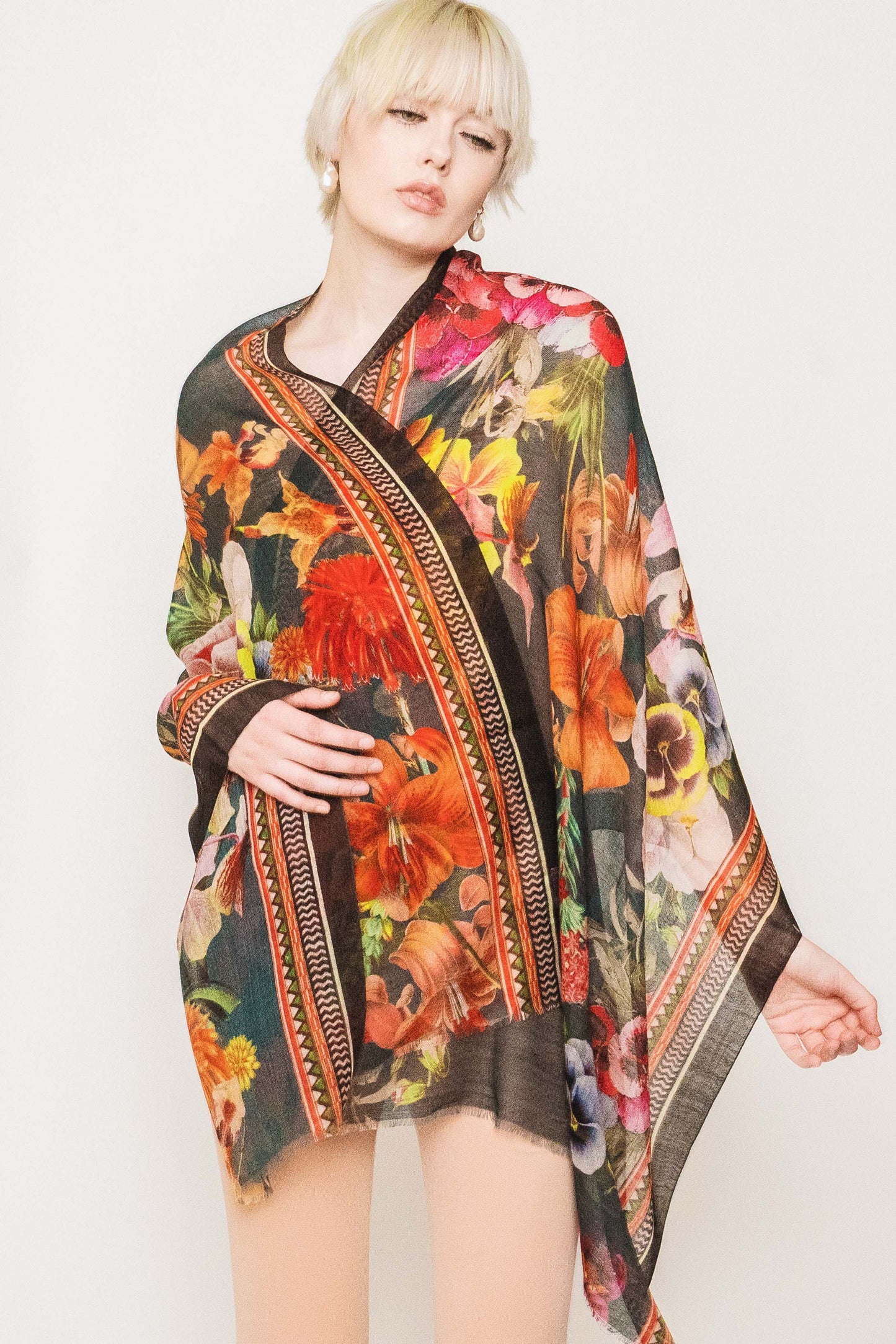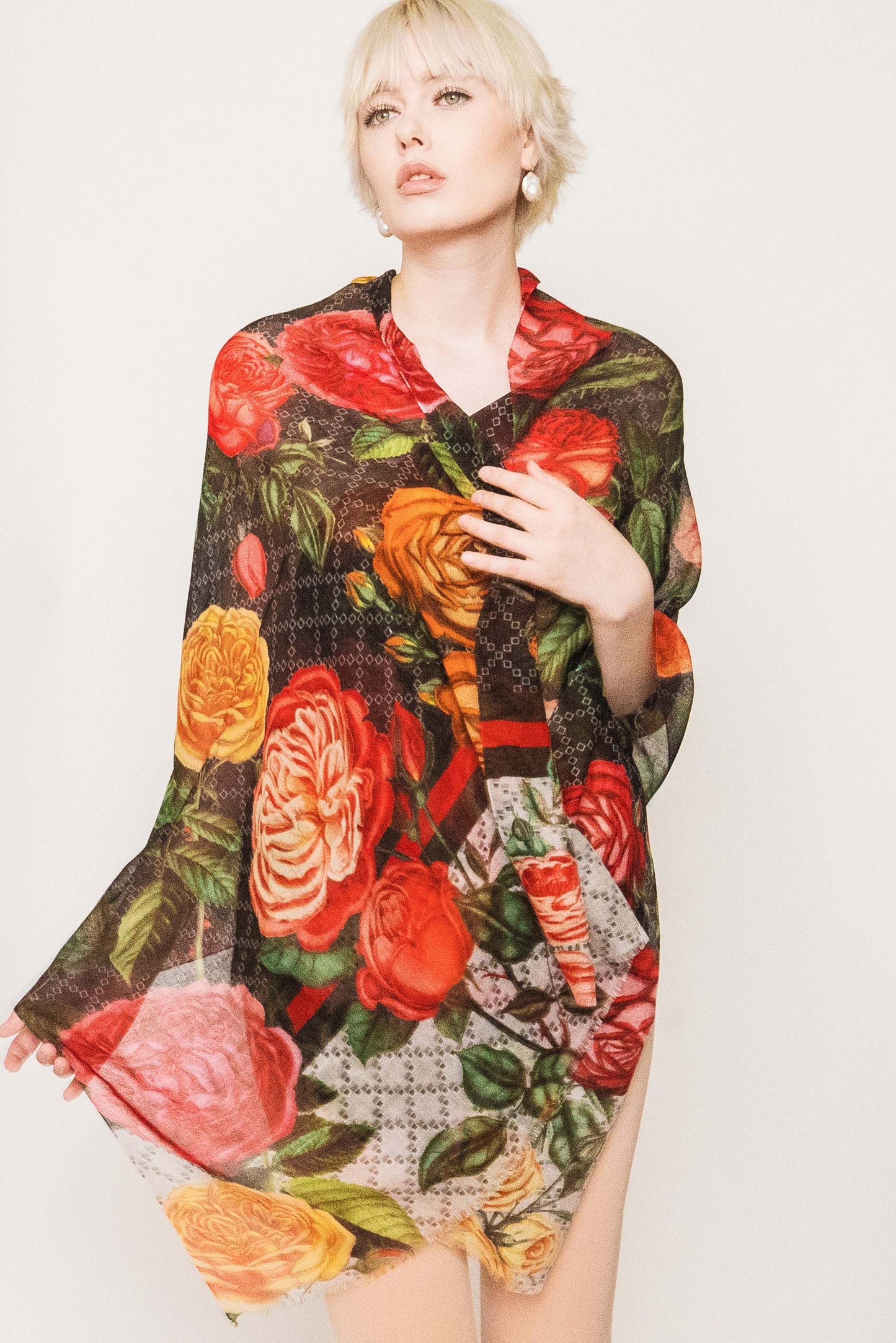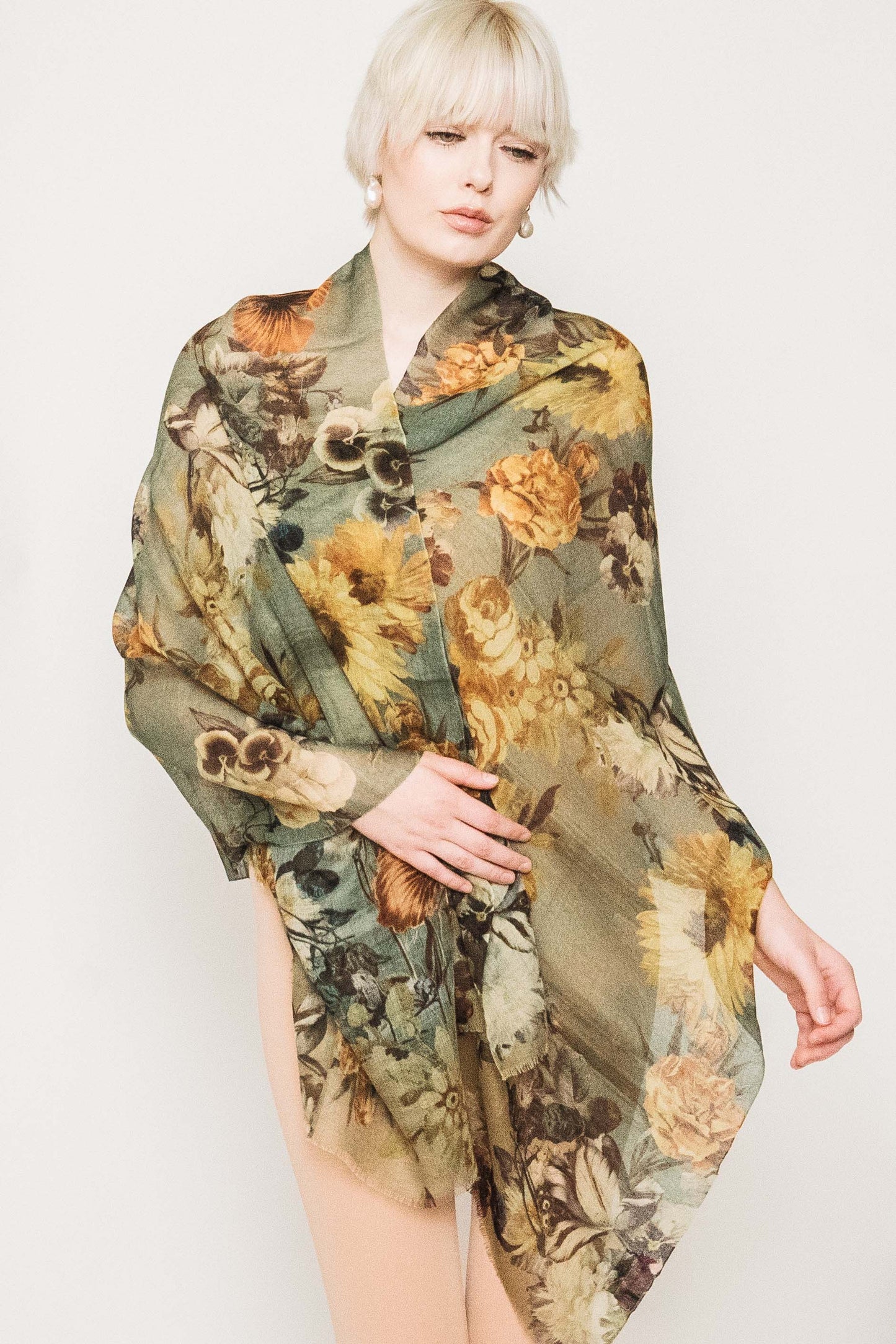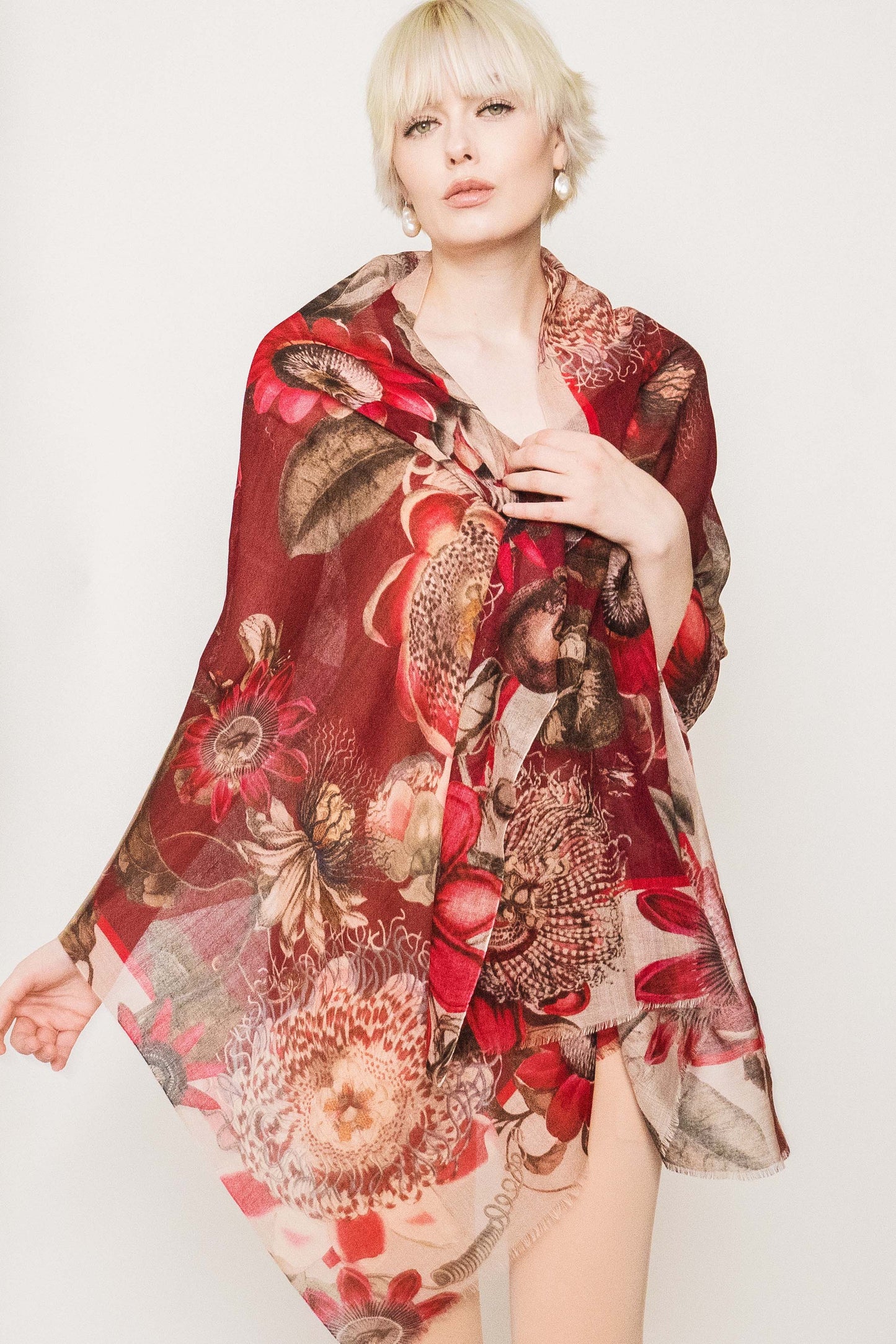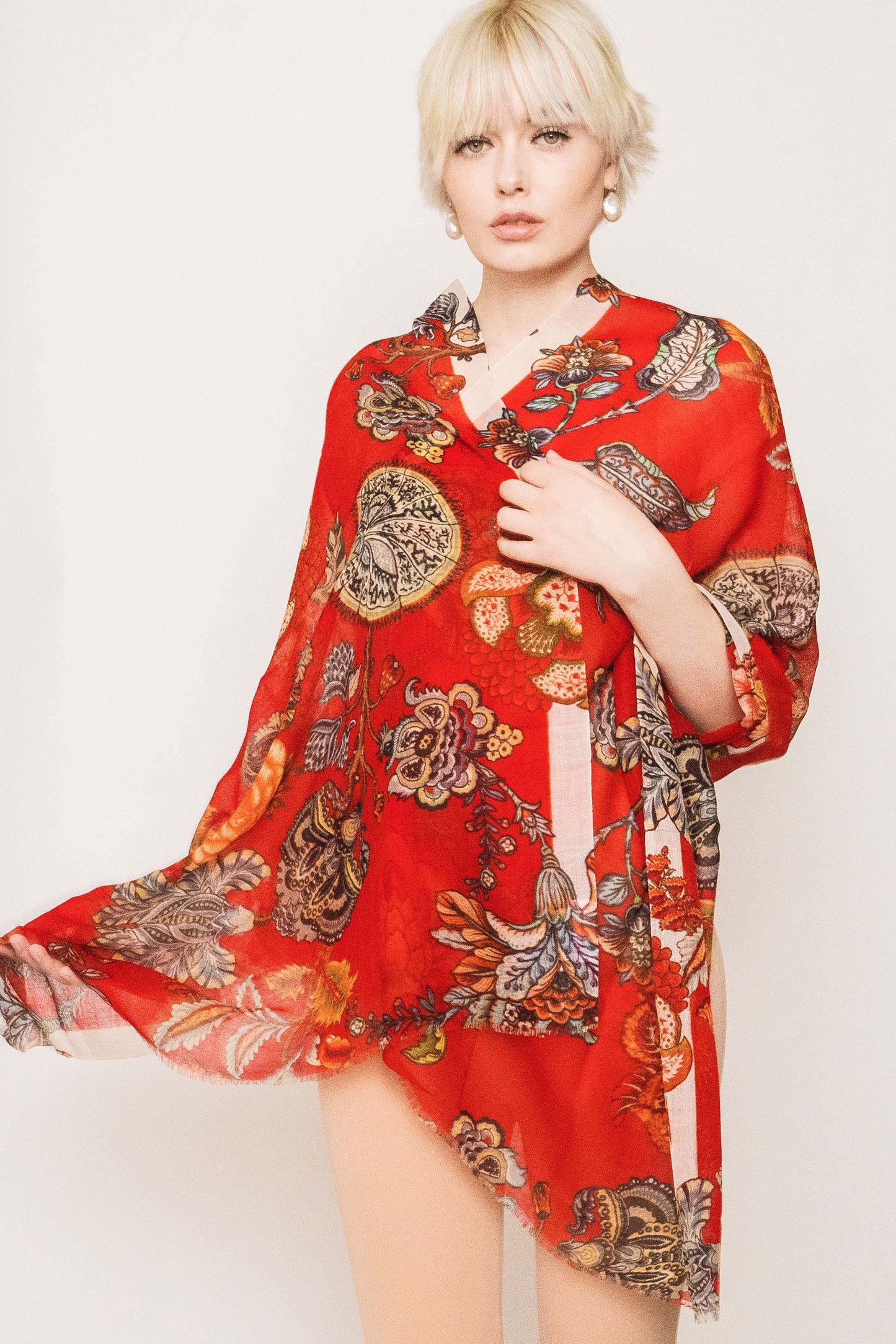 Buy One - Get 1 @ 50% off!
Mix and match from any items in this collection to get the 2nd item at 50% off!